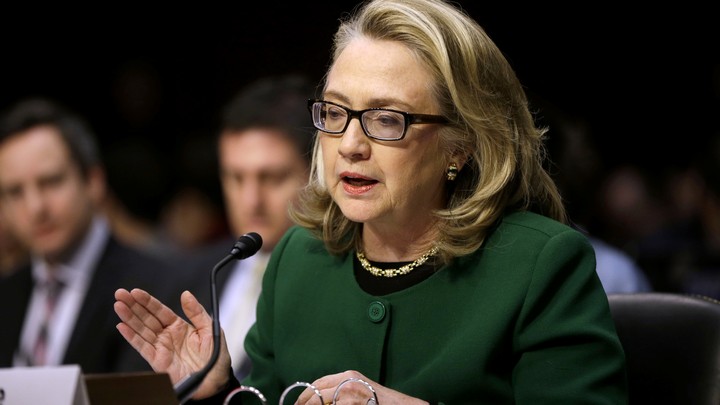 The GOP House panel probing the Benghazi attacks on Tuesday subpoenaed Sidney Blumenthal to appear for a deposition early next month.
The panel is reviewing emails about circumstances in Libya that Blumenthal sent to Hillary Clinton while she was secretary of State and which she passed along to other top aides.
The emails, which the committee previously received from the State Department, were the focus of detailed New York Times coverage on Monday about Blumenthal's memos to Clinton and business interests.
Blumenthal is a longtime ally of the Clintons who advised Bill Clinton when he was president. Hillary Clinton defended the communications with Blumenthal in remarks to reporters in Iowa on Tuesday.
"He has been a friend of mine for a long time. He sent me unsolicited emails, which I passed on in some instances," the Democratic White House front-runner said.
"When you are in the public eye, when you are in an official position, I think you do have to work to make sure you are not caught in a bubble and you only hear from a certain small group of people, and I am going to keep talking to my old friends, whoever they are," she said.
The subpoena drew a rebuke from Rep. Elijah Cummings, the top Democrat on the Benghazi committee.
"There was no need for the Select Committee to send two U.S. Marshals to the home of Sidney Blumenthal to serve his wife with a subpoena, especially since the Committee never bothered to contact him first to ask him whether he would voluntarily come in. These heavy-handed, aggressive, and unnecessary tactics waste the time of the U.S. Marshal service," he said in a statement.
But a spokesman for Rep. Trey Gowdy, the committee's GOP chairman, shot back: "Those who complain about the committee's speed don't get to complain when the committee cuts to the chase."
The committee is seeking to hold the deposition on June 3.
We want to hear what you think about this article. Submit a letter to the editor or write to letters@theatlantic.com.
Ben Geman
is an energy and environment correspondent at
National Journal