Beau Biden's Life of Service
The former Delaware attorney general and son of Vice President Joe Biden was resolutely his own man.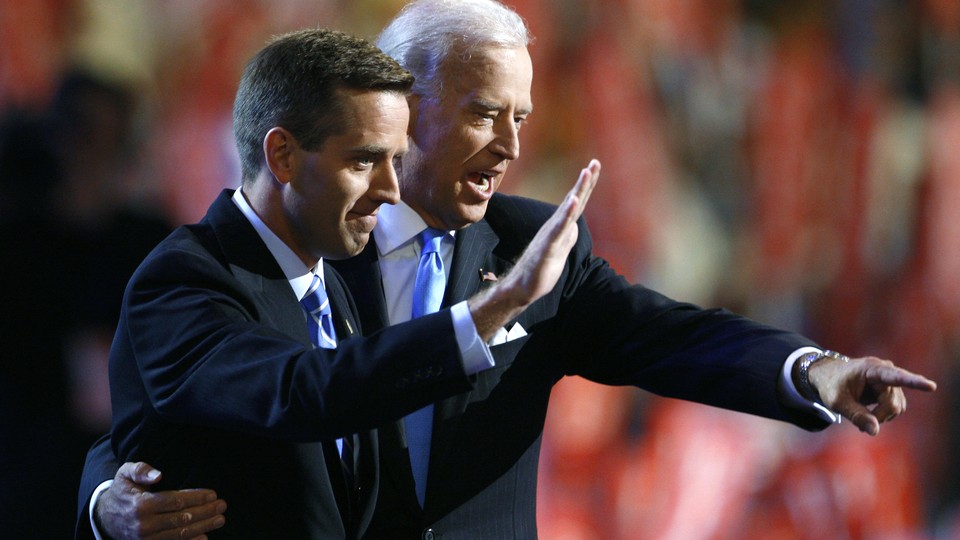 Shortly after Joe Biden was elected to the Senate in 1972, tragedy struck. A car crash killed his wife and infant daughter and left both of his young sons severely injured. Only 29 years old at the time, Biden considered resigning from the Senate to care for his remaining family. A cadre of long-time senators, including Ted Kennedy and Hubert H. Humphrey, convinced Biden he could do both. So he did, leaving instructions that his sons' phone calls were always to be put through during the day, and commuting back from Washington by train to be with them every night.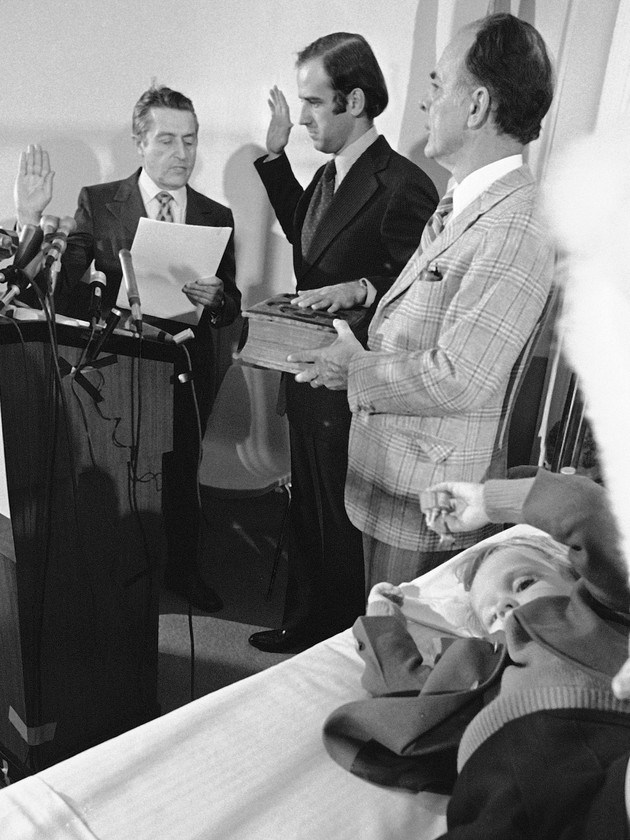 Although Beau Biden was not a carbon copy of his father, he shared his unrelenting commitment to public service. Beau, the former attorney general of Delaware and son of Vice President Joe Biden, died Saturday from a recurrence of brain cancer at age 46. "The entire Biden family is saddened beyond words," his father said in a statement. "We know that Beau's spirit will live on in all of us—especially through his brave wife, Hallie, and two remarkable children, Natalie and Hunter."
Beau's first experience in government came when he worked as a lawyer for the Justice Department before entering private practice. He held the rank of major in the Delaware Army National Guard, and served a yearlong tour in Iraq from October 2008 to September 2009. There, he worked as a judge advocate general in the waning days of the U.S. occupation. His deployment coincided with his father's run for the vice presidency in 2008. "He'll go, [although] I don't want him going," Joe told a crowd on the campaign trail. "But I don't want my grandsons or granddaughters going back in 15 years, so how we leave makes a big difference."
A military deployment affects the entire family, even when it's the vice president's son. His father and stepmother often spoke with pride about their son's service, but also highlighted its toll. "The holidays were difficult for our entire family because we always spent them together," Jill Biden, Beau's stepmother, said during a commencement address at Villanova University last year. "We tried to keep our spirits up with our regular traditions, but the empty chair at the table was a painful reminder of Beau's absence."
Beau's deployment also underscored his desire to serve on his own terms. Once elected, he chose to remain attorney general of Delaware during his tour of duty in Iraq instead of resigning from either post. Three years earlier, Beau also turned down an offer by Delaware Governor Ruth Ann Minner in 2005 to be appointed state attorney general, preferring instead to win the job by election in 2006. "[Beau] thought that he, probably more than others, needed to earn it," his brother Hunter Biden told National Journal last year. When his father resigned from the Senate to take the vice presidency in 2008, Beau also turned down the opportunity to be appointed his replacement in a seat he had not won for himself.
In a sharp contrast to his legendarily outgoing father, Beau also strictly separated public service from the public spotlight. He gave few interviews and had not spoken at length with the press since September 2013, according to The News Journal. When he was criticized last year after a member of the du Pont family received a light sentence for child molestation, Beau eschewed interviews and instead chose to explain the plea deal in a letter to a local newspaper. He enjoyed high popularity in Delaware, and he declined to run for a third term as Delaware's attorney general last year to focus on a bid for the governor's seat in 2016.
As recently as this January, press reports indicated Beau still planned on running for office next year. But they also noted his public absence and speculated about possible health troubles, which eventually led to his hospitalization last month. The final tweet from his public account, sent on February 4, linked to a New York Times article about economic development in Wilmington—the city to which Joe traveled by train almost every day while in the Senate so he could be with his boys at home at night.