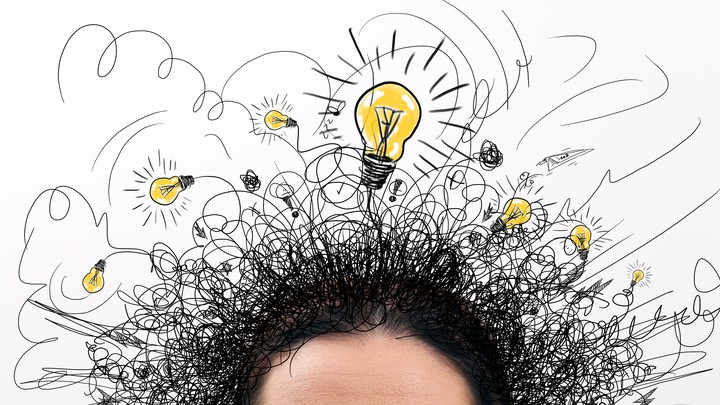 The author David Foster Wallace famously littered his own novels with copious endnotes and addenda. Now, Internet users have their own opportunity to thoroughly annotate all corners of the World Wide Web—and political operatives and reporters alike are taking note.
The company Genius (née Rap Genius) was founded in 2009. Its mission: to "annotate the world." This spring, Genius launched new beta project, currently public, to further than mission: a tool that lets users add annotations to any website on the Internet.
Genius was created by Tom Lehman and Ilan Zechory as a resource to answer the timeless question, "Wait, what does that song lyric mean?" The site allows users to crowdsource their knowledge and annotate text with comments, photos and videos. Since its inception, Genius has attracted VIP contributors like Nas, Eminem, and Blake Shelton. It's also broken into literary annotation, with contributions from Michael Chabon and Junot Diaz.
And today, with more than 30 million monthly users, the site wants to break into a considerably more staid field: political reportage. With its new beta project, Genius is breaking into political communications, and helping campaign operatives respond to news stories in real time.
Last week, Lis Smith—a spokeswoman for Gov. Martin O'Malley—made her own annotations to a Politico story about O'Malley's forthcoming presidential campaign announcement:
Hey @politico & @jonathantopaz- I added to your piece on @GovernorOMalley w/my new fave rapid response tool @genius http://t.co/eJPtgZ0pSD

— Lis Smith (@Lis_Smith) May 20, 2015
Smith supplemented the story with tweets, links to other stories, and in one case, a vintage photo of O'Malley as a 20-year-old volunteer on Gary Hart's presidential campaign.
"I saw people I follow on Twitter beginning to use Genius and read up more about it in Fast Company," Smith told National Journal. "It is an amazing tool for rapid response, and one that has great potential for the 2016 election."
Genius can be a tool for sources as well as campaign operatives. Audrey Gelman, who worked on Hillary Clinton's 2008 presidential campaign, was recently quoted in a New York Times Style section piece about Clinton's "cool" factor. Rather than simply share the story, Gelman went through the story and added her own meta-commentary and evidence to the piece:
I annotated @jasondhorowitz's @NYTStyles piece on @HillaryClinton using @genius. http://t.co/mlRl0koPfo pic.twitter.com/8f8O3KVqyW

— Audrey Gelman (@audreygelman) May 24, 2015
Gelman highlighted a line alluding to her old Clinton 2008 campaign button, and annotated it with the photo of the button. She highlighted another line of the story, in which she is described as a member of "New York's hipper-than-thou fashion, arts and music scene," and simply added the comment, "hate myself."
Comments can range from the self-deprecating to the serious, but it's easy to see the utility for politicians and political campaign operatives in particular. Zechory, the Genius co-founder, said it's the perfect platform for rapid response and "correcting the record" about candidates.
"Some of it will be conducive to a more combative political uses, which will definitely be interesting, and I think important," Zechory told National Journal. "If someone says something, that assertion is inevitably left in the reporting and there's nothing you can do about it. You can create your own story as a response; you can tweet about it; you can write something. But that's very separate. This is a way of embedding your response right into the marrow of where the original thing happened. It's a new idea of how to respond to claims in the media."
Gelman, who has also worked as a consultant for Genius, says the new project is a useful tool for recapturing the narrative of how subjects are portrayed in news stories.
"When you're interviewed for an article, and then you see your quotes in print, you always think, 'I should have said this,' or, 'What I really meant was this,' or, 'You left out this other thing I said.' But unfortunately, the paper's already been printed," she told National Journal. "Using Genius, you can go back into the text of the article and add your own commentary. To me, it's just a rational extension of the comments section, but layered directly into the text."
Genius isn't just a nifty tool for political operatives—reporters can also use the site to flesh out their reporting and give readers the story behind the story. The New Republic's Rebecca Traister, Bloomberg Politics' Dave Weigel, and Fusion's Felix Salmon have all used the service to supplement their own stories. Call it a bonus track to their original reporting. (Right now, the project is still in beta, so only "verified" users can make annotations.)
The media landscape is shifting beneath reporters' feet, whether they like it or not. And increasingly, online tools are giving politicians resources to directly communicate with the people they want to reach—and bypassing reporters in the process. Whether a candidate is tweeting out his formal campaign announcement, posting a Facebook video, or publishing a press release on Medium, there is a cornucopia of options for campaigns to get their message out that do not include reporters. Genius is just the latest platform to join the party.
"Every cycle, we look for new tools to drive the discussion and respond to things in the news cycle—I think that Genius could be a breakout this cycle," Smith said. "It will drive reporters bonkers, but it will let campaigns correct stories in real time, rather than having to wait on editors."
Indeed, Genius' services could easily become a thorn in reporters' sides, particularly when dealing with aggressive campaigns that are wont to shoot the messenger whenever a bad news cycle befalls them. In those cases, reporters won't be able to simply refer angry campaign operatives to their editors. Like any good Internet denizen, they'll have to duke it out in the comments section. And as any reporter knows, not all requests from sources demanding a "correction" carry the same merit.
On the flipside, this new frontier could also give politicians a chance to express their more creative side. Who wouldn't want to see Sen. Marco Rubio—notorious for his rap fandom—annotating the lyrics to his favorite Nicki Minaj song?
Zechory said his company has been in talks with "several" presidential campaigns, discussing how they to use Genius to best get out their message, though he stressed that Genius doesn't hold any political affiliations.
"I would just say, expect some interesting uses from politicians and their campaigns in the future," Zechory said. "As this campaign rolls on, I think it's a powerful tool for political campaigns to get their message out and to respond to messages in the media. And I expect to see a lot of discussion about Genius and media in the next year."
Correction: An earlier version of this story misstated a campaign O'Malley once woked on. He volunteered for Gary Hart's 1984 presidential bid.
We want to hear what you think about this article. Submit a letter to the editor or write to letters@theatlantic.com.
Emma Roller
is a former staff correspondent for
National Journal
.