A Federal Civil-Rights Probe in Baltimore
Attorney General Loretta Lynch announces a formal investigation into whether police practices violate the Constitution.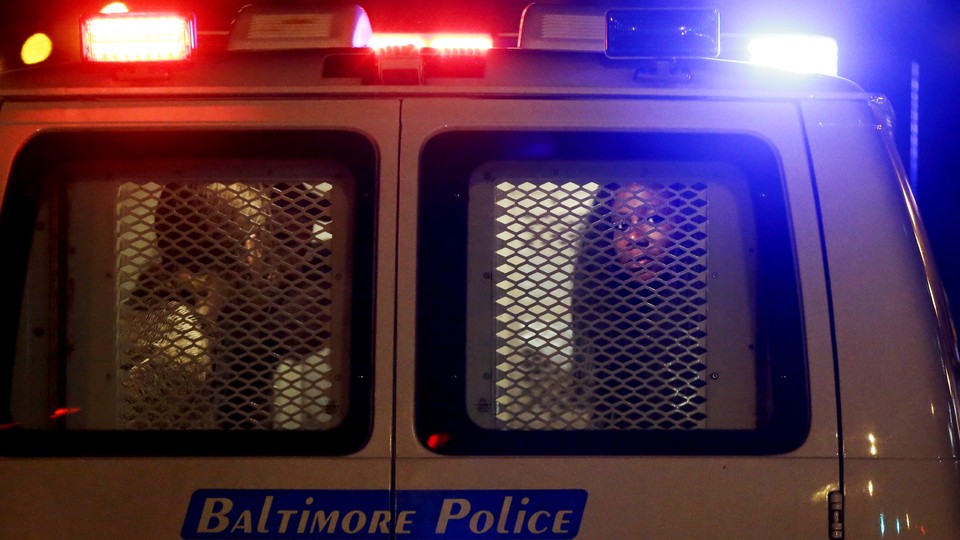 Baltimore asked for a Justice Department investigation into its police practices, and now it is getting one.
Loretta Lynch, just five days into her tenure as attorney general, announced on Friday that she was launching a formal inquiry into whether the Baltimore Police Department has engaged "in a pattern or practice of violations of the Constitution or federal law." The probe is the latest and most aggressive federal response to the untimely death of Freddie Gray in the back of a police van—an incident that Lynch said had "severed" the already frayed trust between the citizens of Baltimore and the men and women entrusted to protect them.
"If unconstitutional policies or practices are found, we will seek a court-enforceable agreement to address those issues," Lynch said. "We will also continue to move forward to improve policing in Baltimore even as the pattern or practice investigation is underway. Our goal is to work with the community, public officials and law enforcement alike to create a stronger, better Baltimore."
The Justice Department has conducted similar "pattern or practice" civil-rights investigations in dozens of municipalities, but no report was more shocking in recent years than the one resulting from the department's probe in Ferguson, Missouri. That study, released two months ago by Attorney General Eric Holder, found that beyond the single shooting of Michael Brown, law enforcement officials had used excessive and abusive police tactics, disproportionately against African Americans, as a means of raising revenue for the government.
Lynch took office on Monday and promptly traveled to Baltimore to meet with local officials, law enforcement, and protesters. What distinguishes this civil-rights investigation from many others is that the city's mayor, Stephanie Rawlings-Blake, asked for it, and Lynch said it had also been welcomed by the city's police union, the Fraternal Order of Police.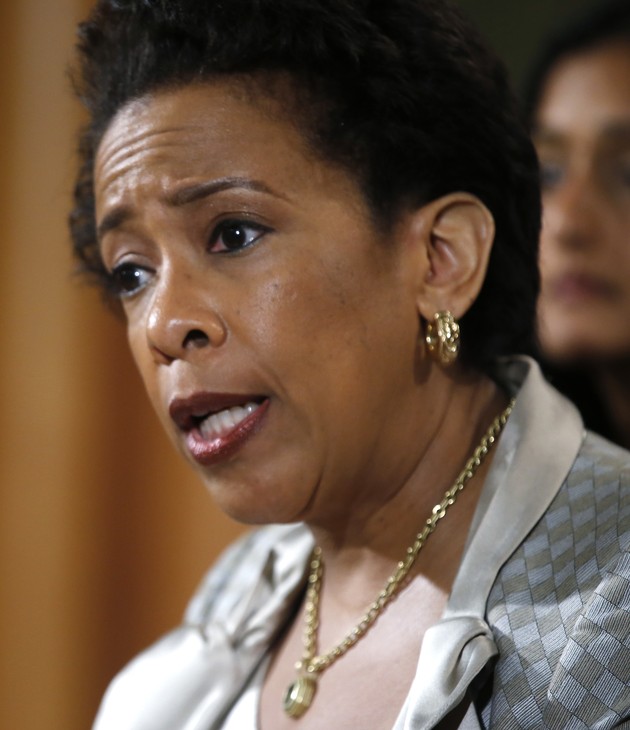 Policing practices have come under scrutiny in cities across the country in the last year, police-related deaths have repeatedly made national headlines, whether in Staten Island, Cleveland, Ferguson, Baltimore, or South Carolina. On Thursday, the district attorney in San Francisco announced an inquiry into racial bias in the city's police department following reports of racist and homophobic texts among police officers and the discovery that officers had gambled on forced fights between inmates in city jails.
"We're talking about generations not only of mistrust but generations of communities that feel very separated from their government overall," Lynch said. Yet she also acknowledged that the Justice Department had neither the intention nor the resources to investigate every local law enforcement agency. "We cannot litigate our way out of this problem," she said. The broader goal of inquiries like the one in Baltimore is to prompt cities to look into their own departments and make fixes on their own or in collaboration with other jurisdictions.
Lynch's investigation will likely document that Freddie Gray was not the first young black man to endure a "rough ride" or other abuses at the hands of the Baltimore police force. In seeking the formal inquiry, Rawlings-Blake pointed to statistics indicating that complaints against the police had dropped during her tenure, and perhaps she is hoping that the Justice Department's findings won't be as bad as expected. The report itself won't repair the "fractured relationship" between Baltimore citizens and police, but perhaps it's a start.