'A Deliberate and Illegal Scheme' in New Jersey
David Wildstein, a former senior appointee by New Jersey Governor Chris Christie, has pleaded guilty to conspiracy charges in the George Washington Bridge scandal.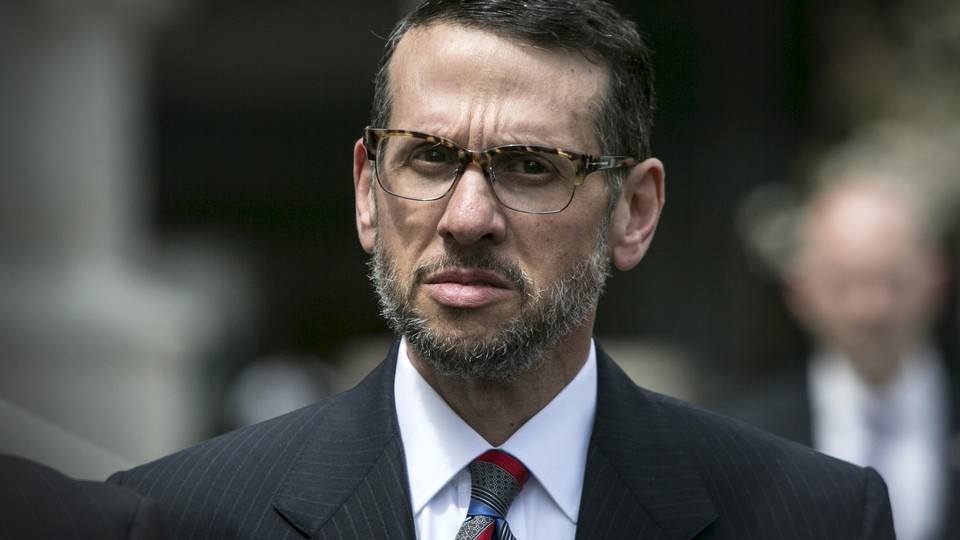 On Friday, David Wildstein, who served as one of New Jersey Governor Chris Christie's appointees to the Port Authority of New York and New Jersey, pleaded guilty to two conspiracy charges stemming from Bridgegate, the infamous 2013 lane-closure incident on the Fort Lee side of the George Washington Bridge in New Jersey.
The scandal, which dominated national headlines, was hawked as the politics of retribution at its most vindictive. On Friday, a 16-month federal investigation concluded that the closures were politically motivated as an act of revenge against Fort Lee Mayor Mark Sokolich who opted not to endorse Christie during his 2013 reelection bid.
The governor's office initially argued that the lanes had been reduced for "a traffic study," even as Christie himself claimed that he had nothing to do with it. An investigation eventually wended its way to the governor's office, revealing an email from Christie's deputy chief of staff, Bridget Anne Kelly, to Wildstein advising him that it was "time for traffic problems in Fort Lee." Kelly was indicted on Friday, along with Bill Baroni, another high-level Port Authority appointee, for nine conspiracy and fraud charges.
In announcing Wildstein's plea and the two indictments at a press conference on Friday afternoon, U.S. Attorney for New Jersey Paul Fishman characterized the lane reductions as "a deliberate and illegal scheme."
"Local officials reported that first responders were delayed in reaching those in need," said Fishman. He added that the lane reductions were initially ordered in August, but intentionally took place on the first day of school in September to maximize their impact.
As The New York Times reported, Alan Zegas, Wildman's lawyer, "reiterated on Friday his client's contention that 'evidence exists' that Mr. Christie knew about the closings as they occurred."
In Friday's press conference, Fishman said that no other people have been implicated in the scandal so far. This includes, for the time being, Governor Chris Christie. Nevertheless, the indictments will be a considerable setback for Christie's presidential ambitions at a moment when the governor already seemed to be fading from view.
Once a target of leading donors who sought to draft Christie to run for the Republican presidential nomination in 2012, his poll numbers and approval ratings have steadily declined from a meteoric high after Hurricane Sandy to single digits in the wake of last year's Bridgegate scandal. Those numbers have never recovered both in New Jersey and beyond.
"A recent poll of likely voters in the 2016 New Hampshire Republican primary showed Christie in the second tier of possible White House contenders," Reuters reported on Friday, "with the support of just 5.8 percent of 1,064 Republican and Republican-leaning independents polled."