Wisconsin Sen. Ron Johnson Raised $1.2 Million in the First Quarter
The first-term Republican is expected to face a rematch with former Sen. Russ Feingold next year.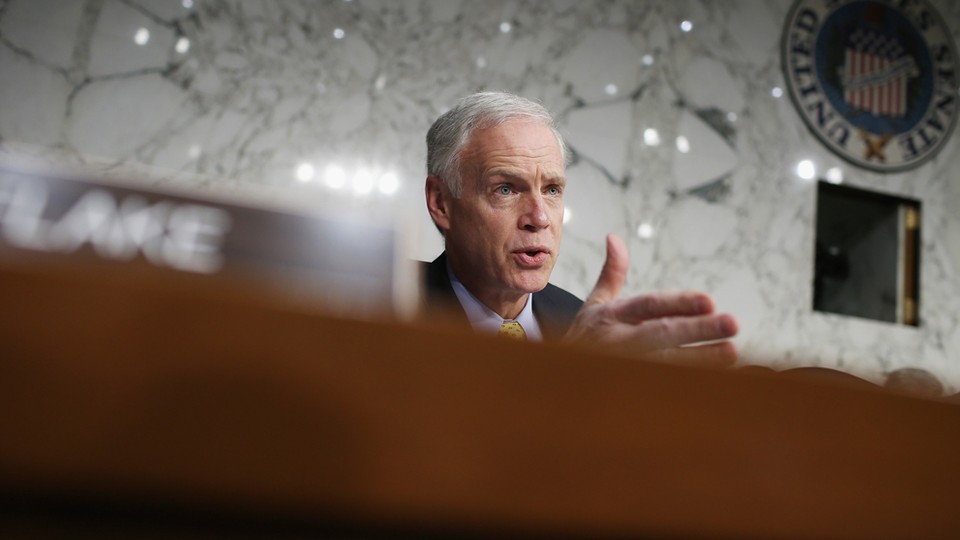 Sen. Ron Johnson will report raising about $1.2 million in the first fundraising quarter, a source close to the Wisconsin Republican says, a sizable haul as he begins preparing for his reelection campaign next year.
It's not immediately clear how much money Johnson has in the bank. The incumbent's campaign-finance report covering the end of 2014 said he had just $600,000 on hand. Johnson's anemic fundraising had raised concerns that he wans't prepared adequately for his upcoming race, fears that will likely be eased now. The source close to Johnson said all of the $1.2 million was collected from contributors, and none of it came from the wealthy senator's own bank account.
Johnson has said that he won't self-finance his reelection campaign as he did in his last race, when he spent nearly $9 million of his own money.
Johnson is one of the most vulnerable Republican incumbents up for reelection in 2016, running in a presidential year in a state that has backed a Democrat for the White House every election starting in 1988. He is expected to face former Democratic Sen. Russ Feingold, whom Johnson defeated in 2010.