Why Can't the Left Unseat Rahm Emanuel?
Progressives forced the Chicago mayor into a runoff, but he's poised for reelection Tuesday.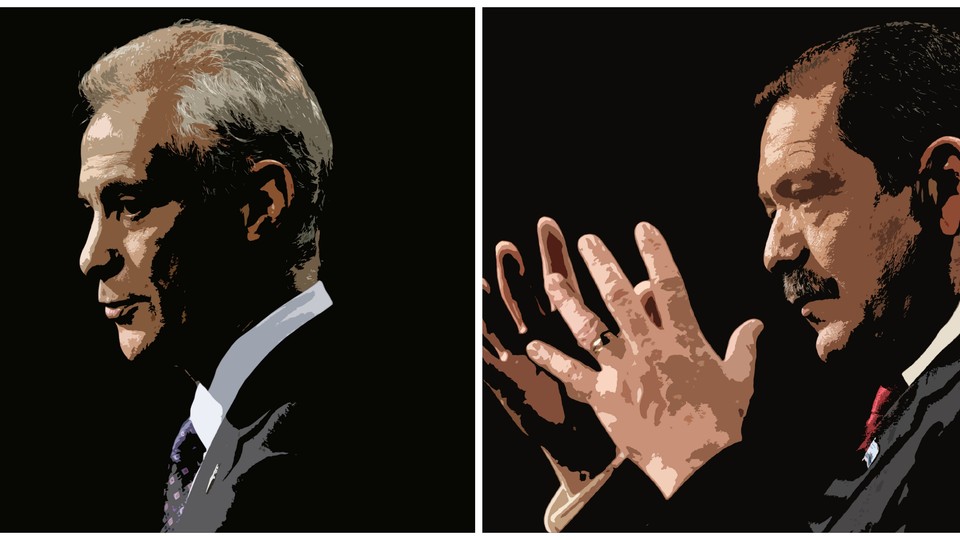 After years of his tiresome shtick—the bullying, the profanity, the glorified tough-guy act, and most of all the centrist corporatism—Rahm Emanuel was getting his due, and the progressive wing of the Democratic Party was elated. It was late February, and the Chicago mayor had just been forced into a runoff to hold on to his seat, despite spending nearly $16 million and bringing in President Obama for a last-minute appearance in a bid to head off challengers.
"Rahm Emanuel and his corporate cronies have awoken a massive grassroots army across the city committed to ending his agenda of privatization, public school closings, and pension cuts," exulted Jim Dean, brother of Howard and head of the liberal group Democracy for America.
With the final ballot coming on Tuesday, that excitement has mellowed into glum resignation as Emanuel looks like a lock to win a second term. Poll after poll shows him with a sizable lead over Jesus "Chuy" Garcia, a Cook County commissioner.
Progressive Democrats have notched several impressive wins in recent years. Bill de Blasio won a surprising victory to become New York mayor. Elizabeth Warren has proven an effective advocate for progressive causes in the Senate. But there are signs of limitations, too. Zephyr Teachout couldn't reproduce de Blasio's magic in a race against New York Governor Andrew Cuomo, a centrist who particularly annoys progressives, and progressives haven't been able to recruit a potent alternative—whether Warren or someone else—to Hillary Clinton in the 2016 Democratic presidential race.
Garcia seems to embody both the triumphs and the limitations of contemporary progressivism. His strong showing in the first round of voting was a huge win, but the fact that he hasn't been very competitive since seems to suggest either an immaturity of tactics or a glass ceiling for progressive Democrats. They made an impressive early showing, but when it comes to the vote that matters, Garcia and his allies don't have what it takes to get across the finish line.
* * *
Rahm Emanuel is, perhaps, a surprising target for the left. After all, Emanuel has devoted much of his career to screwing Republicans, though the famously profane pol would likely use a different gerund. As chair of the Democratic Congressional Campaign Committee, he helped engineer his party's takeover of the House in 2006, and then served as Barack Obama's first White House chief of staff. In both roles, he irked progressives. As DCCC chair, he recruited a host of business-friendly centrist candidates, which he saw as the best way to take seats away from Republicans, but which progressives saw as the route to a squishy caucus (both arguments saw some vindication). In the White House, he was an outspoken opponent of pursuing healthcare reform, but was central in negotiations bringing the pharmaceutical industry on board.
Emanuel's tenure as mayor of Chicago has confirmed all of the left's suspicions about him. He has been far too concerned, they say, about winning the approval of wealthy donors and pursuing initiatives that appealed to well-heeled Chicagoans and downtown businessmen. He has imposed painful budget cuts (though it's likely that any mayor would have had to trim spending). As part of an aggressive school-reform program, he closed almost 50 schools, and fought the Chicago Teachers Union during a weeklong strike. Meanwhile, the city saw a huge spike in violence. The mayor cozied up to newly elected Republican Governor Bruce Rauner, and Rahm's largest single donor was a billionaire Republican financier.
By August 2014, it wasn't just motivated progressives who had turned on Emanuel. Though he had easily cleared the 50 percent mark required to avoid a runoff back in 2011—his biggest hurdle was proving he was really a Chicago resident—his approval rating slid to a dismal 35 percent. But Emanuel had a huge war chest, timed his nadir well, and got some good luck. Two of his most formidable rivals didn't run. Toni Preckwinkle, president of the Cook County Board, decided not to enter the race. Karen Lewis, the head of the teachers union, was diagnosed with a brain tumor and also decided not to run.
But Emanuel still had to contend with four other candidates, including Garcia and businessman Willie Wilson, who ultimately finished third. Despite outspending his rivals, especially on TV advertising, and despite closing the gap significantly, the mayor ended up with about 46 percent of the vote, short of the 50 percent he needed to avoid a runoff. While no one doubted he'd get a plurality of the vote, Garcia's supporters and some outside observers predicted that if Emanuel couldn't win the outright majority, he would be in trouble. A head-to-head match would allow the the divided anti-Emanuel forces to unite and it would inspire national money to flood into the race, closing the gap.
Instead, Emanuel has built a consistent lead—28 points in a recent Chicago Tribune poll, or 16 points in an Ogden and Fry poll. So what's going on? Did voters repudiate Rahm or not?
"First, it's not over until it's over," said Randi Weingarten, the president of the American Federation of Teachers. "Secondly, what's really important is that Chicagoans put a sitting mayor into a runoff. That's sending a strong signal that they don't like and they don't trust the things the mayor did."
It's possible that Garcia's backers were overly exuberant about that first win. Denying Emanuel his majority was a big win, but the chances of actually winning the runoff were never good, and it's a truism in politics that it's better not to overinflate expectations. Still, it is a missed opportunity. Weingarten said the AFT planned to spend as much to defeat Emanuel in the second round as it had in the first. The SEIU, a major labor union, also released a damning ad and was reportedly planning to spend $2 million. But as The New York Times notes, Emanuel has his own union support, from a host of trades, and a Tribune poll showed him actually outpolling Garcia in union households.
Even the groups that have rallied to the challenger are coming a bit late to the game. The Progressive Change Campaign Committee has tried to rally its supporters around Garcia, but co-founder Adam Green noted the difficulty of scouting out the right races to dump money and attention early enough for the attention to make a big difference. While national groups can rally around the more progressive candidate in a head-to-head race with national implications—like backing Democratic Representative Mike Honda in successfully rebuffing a primary challenge from Silicon Valley darling Ro Khanna—spotting the right candidate early in a citywide primary, even in a city as big as Chicago, is a different sort of organizing challenge.
"Rahm Emanuel has always been a stealth, below-the-radar corporate sellout, but most people outside of Chicago weren't following his every move," Green said. "It was purely local dissatisfaction that allowed this runoff to happen."
Part of the problem may be the candidate himself. Garcia has some enthusiastic backers, but much of his broader appeal seems rooted in the fact that he's not Rahm rather than that he is Chuy. That was enough to push him to 35 percent in the first round, but it doesn't look like it will be enough to get him over the 50 percent mark in a head-to-head battle. Throughout the campaign, Garcia has been criticized for failing to better define the positive ideas for which he stands, or to define a specific blueprint for how he'd run the city. There's a wistful note in the voices of some progressives as they imagine what might have happened with a stronger challenger.
Emanuel, meanwhile, has made his sometimes-unpopular policies something of a selling point, telling voters, in essence, I may be a jerk, but I'm a jerk of my word and you know what you're going to get from me. In a TV ad, the V-neck-sweater clad mayor spoke straight to the camera and said, "I can rub people the wrong way, or talk when I should listen. I own that. But I'm driven to make a difference."
Assuming Emanuel's edge holds, there may be few clean, clear lessons that progressives can take from the Chicago case and apply to other races. But they remain hopeful that just achieving the runoff sends a strong signal.
A lot depends on what you make of the case of Ned Lamont—which is either a model of how a progressive candidate can win an impressive and unexpected victory early on, only to sputter into failure down the stretch, or else an example of how a candidate can alter the course of politics, even in defeat. Lamont was the anti-war Connecticut Democrat who challenged hawkish Joe Lieberman in 2006. Lieberman was a three-term senator who had served as his party's vice-presidential nominee in 2000, but Lamont capitalized on backlash to the war in Iraq—which Lieberman strongly supported—to win the Democratic primary by a four-point margin, 52-48. Yet Lieberman then ran in the general election on his own third-party ticket, easily defeating Lamont and winning reelection.
That sounds a lot like Garcia, a candidate who was able to beat the odds on one ballot, but is likely to be beaten back in a second ballot. (There are other similarities, too, like relying on the support of Republicans for fundraising and votes.) If so, maybe the progressive movement hasn't made much real progress over the intervening decade.
Green disagrees. He told me Lieberman's primary loss was a turning point, putting Democrats on notice that their party's voters would not tolerate support for George W. Bush's war. By 2008, the fact that Hillary Clinton had voted for the war and that Barack Obama had opposed it from the start was a deciding factor in Obama's favor in the Democratic presidential primary. (Of course, the war's declining fortunes and spiraling cost gave Democrats another good reason to turn on the war.)
If you see that 2006 race as a turning point on the war, then Garcia could be a martyr who sets the stage for liberal Democrats to start pushing back on domestic issues like education and labor. The next few years will offer a chance to test that theory, but that sort of deferred payoff falls well short of the Second City electing a second Bill de Blasio. Right now, it seems that Chicago progressives found enough support to beat expectations, but not nearly enough to beat Rahm Emanuel.