Trade Bill Takes Aim at Foreign Governments' Data Protections
Tech companies and trade groups come out in support of the Trade Priorities Act.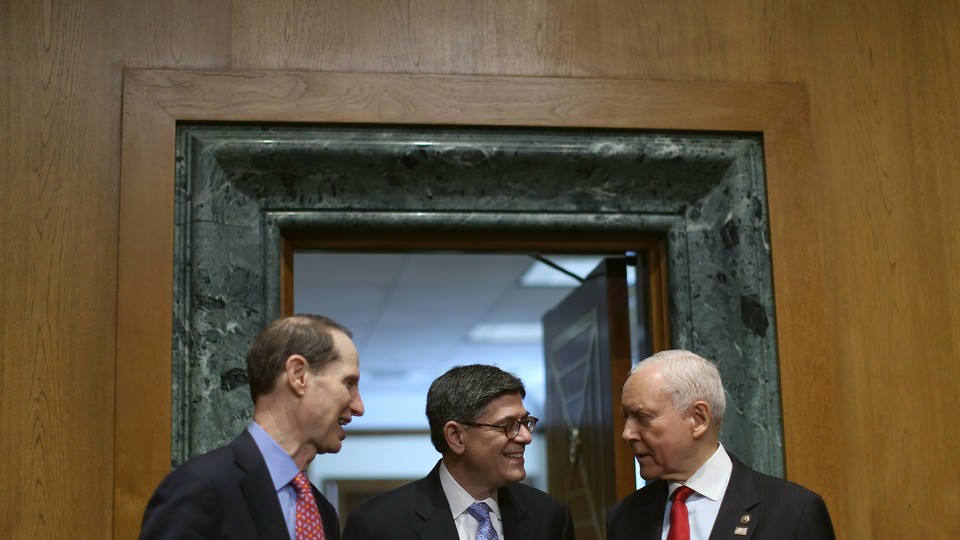 Key lawmakers reached a deal Thursday on legislation to give the White House fast-track authority for trade deals—and they want to make sure part of those deals involves keeping foreign governments from insulating their networks from American digital goods and services.
The draft legislation says a U.S. negotiating priority should "ensure that governments refrain from implementing trade-related measures that impede digital trade in goods and services, restrict cross-border data flows, or require local storage or processing of data."
In a separate section, the bill sets out that U.S. negotiators should "eliminate and prevent measures" that would require American companies to locate their services in a country in order to gain access to that country's market.
Governments abroad have in recent years considered ways to insulate their networks from foreign—especially American—technology. The movement was prompted in part by the initial wave of leaks about the NSA's mass spying programs, which sparked suspicion that U.S. technology companies were cooperating with government surveillance programs.
U.S. tech giants have long tussled with European regulators over privacy and antitrust issues, and the European Union now is considering regulations that favors European tech companies over the American giants that dominate the European market.
Facebook is involved in a court case brought in March by an Austrian lawyer who claims that European companies should not be allowed to transfer data to the United States. And on Tuesday, the EU filed antitrust charges against Google, accusing the company of unfairly diverting customers to its own online services—especially shopping websites—at the expense of its rivals.
Sen. Ron Wyden emphasized the bill's technology-focused elements. "At the core of this agreement is a new mandate for the Open Internet, free speech and digital commerce, by ensuring information can flow freely across national borders over the Internet," the Oregon Democrat said in a statement.
Wyden, an an ardent supporter of open Internet protections, introduced the bill with Senate Finance Committee Chairman Orrin Hatch and House Ways and Means Committee Chairman Paul Ryan.
In a February interview with Recode, President Obama denounced the anti-competitive nature of European investigations and laws that target American firms.
"In defense of Google and Facebook, sometimes the European response here is more commercially driven than anything else," Obama said. "As I've said, there are some countries like Germany, given its history with the Stasi, that are very sensitive to these issues. But sometimes their vendors—their service providers who, you know, can't compete with ours—are essentially trying to set up some roadblocks for our companies to operate effectively there."
U.S. technology companies and their trade groups immediately sounded their support for the proposed bill.
"This legislation will help ensure that pending trade agreements include necessary rules to promote cross-border data flows," said Victoria Espinel, CEO of BSA, a major tech trade association. "This is critical for the software industry and other sectors of our economy to capitalize on trade opportunities and realize the benefits of the growing data economy."
And IBM, which in 2014 brought in more than half its profit from outside the U.S., said the bill's stance against data protection abroad is a boon to American tech companies. "TPA is a critical step in preserving the transformative role of data, and in strengthening America's economy and competitiveness," said Chris Padilla, IBM vice president for government and regulatory affairs. "IBM will work tirelessly to secure its passage in the 114th Congress."