Senate Moves Closer to Stopping Rapists From Getting Custody of Children
A fully bipartisan moment in the Senate set the stage to bar rapists from seeking custody of kids.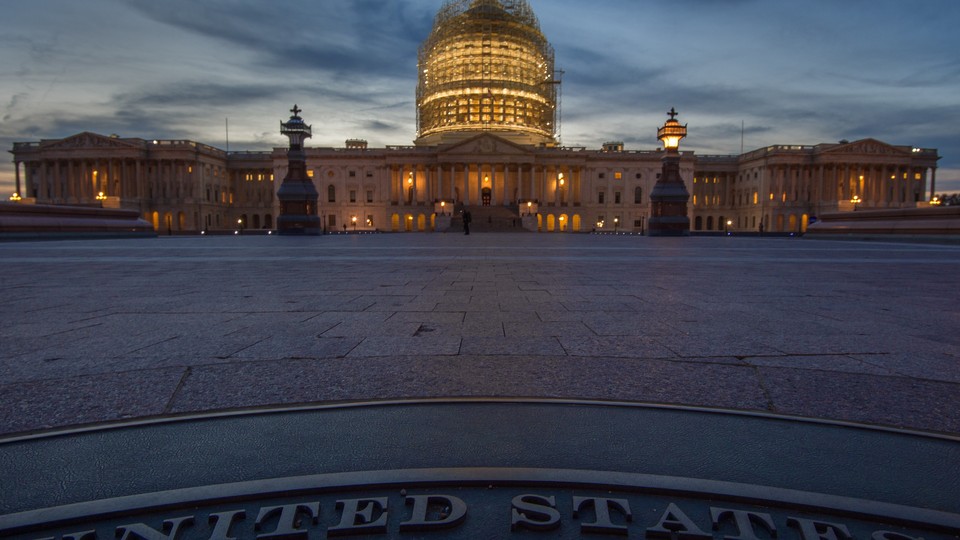 It was a rare, unanimous, and bipartisan moment on the Senate floor Wednesday when lawmakers passed an amendment that motivates states to pass laws that give mothers—who conceived their children as a result of rape—the chance to take away the parental rights of their rapist.
The Rape Survivor Child Custody Act passed as an amendment to the Senate's human-trafficking bill, which passed later Wednesday after languishing in the Senate for more than a month over an abortion provision.
The bipartisan Rape Survivor legislation passed after receiving little attention over the last several years since being introduced.
It's almost incomprehensible that such laws did not already exist to bar rapists from gaining custody of children, but according to Brown's office, in nearly two dozen states, no such law is on the books. And in the 28 states where women have the ability to keep the men who raped them from seeing their children, 20 are states where the rapist must be formally charged and convicted before a woman qualifies for the protection.
The Daily Show brought more attention to the problem when they ran an episode on the lack of protection for women who were raped and their children during an April 8 sketch titled "Parenting with the Enemy."
The legislation, which was cosponsored by Sens. Kelly Ayotte and Sherrod Brown does not automatically give women the chance to petition to stop their rapists from seeing their children. It merely gives states that pass parental-custody restrictions up to 10 percent more in Violence Against Women Act grant money. Most of that money would then go to support programs that assist women who are survivors of sex crimes.
The amendment not only earned the support of Democrats and Republicans, it had backing from both pro-life and pro-choice groups, who tend to be on opposite sides of contentious social issues in Washington.