Senate Democrats Press Regulators to Kill Comcast Deal
Sen. Al Franken is leading the crusade against Comcast's purchase of Time Warner as the government nears a decision.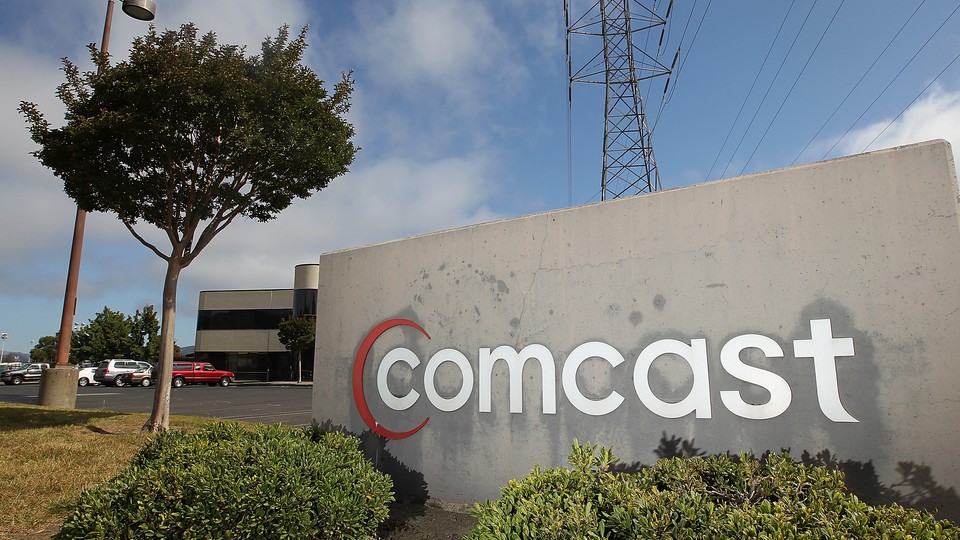 Six liberal senators urged federal regulators on Tuesday to block Comcast's planned $45 billion purchase of Time Warner Cable.
The effort, led by Democratic Sen. Al Franken of Minnesota, comes as the Justice Department and the Federal Communications Commission edge closer to a decision on the massive cable deal.
The companies are set to meet Wednesday with the Justice Department in an attempt to convince officials to let the deal go through. Justice Department staff lawyers are leaning towards recommending that their superiors block the deal, Bloomberg reported last week.
The senators are pressing the agencies to ignore the pleas of the cable companies.
"Should the transaction survive the FCC's and DOJ's reviews, we believe that Comcast-TWC's unmatched power in the telecommunications industry would lead to higher prices, fewer choices, and poorer quality services for Americans—inhibiting U.S. consumers' ability to fully benefit from modern technologies and American businesses' capacity to innovate and compete on a global scale," wrote Franken, along with Democratic Sens. Edward Markey of Massachusetts, Ron Wyden of Oregon, Elizabeth Warren of Massachusetts, and Richard Blumenthal of Connecticut, along with independent Sen. Bernie Sanders of Vermont.
The merger would unite the nation's top two cable providers, giving a single company control over 57 percent of the market for high-speed Internet access, under the FCC's latest analysis. In their letter, the senators argued that Comcast-TWC could use that market power to "defeat competing TV and Internet companies and stifle American innovation across the industry." The company could also prioritize its own NBC-Universal channels over rivals, the senators warned.
"The benefits of the Comcast-TWC deal are demonstrated and real," countered Sena Fitzmaurice, a Comcast spokeswoman, arguing that the merger would mean better video technology, faster Internet speeds, and more Internet access for low-income consumers. "These benefits all come with no reduction in competition for consumers," she said, alluding to the fact that the two companies don't overlap in any areas.