Republicans Push Fast-Track Bill to Kill Net Neutrality
While some lawmakers look for compromise, Rep. Doug Collins wants an immediate repeal of the FCC's controversial Internet rules.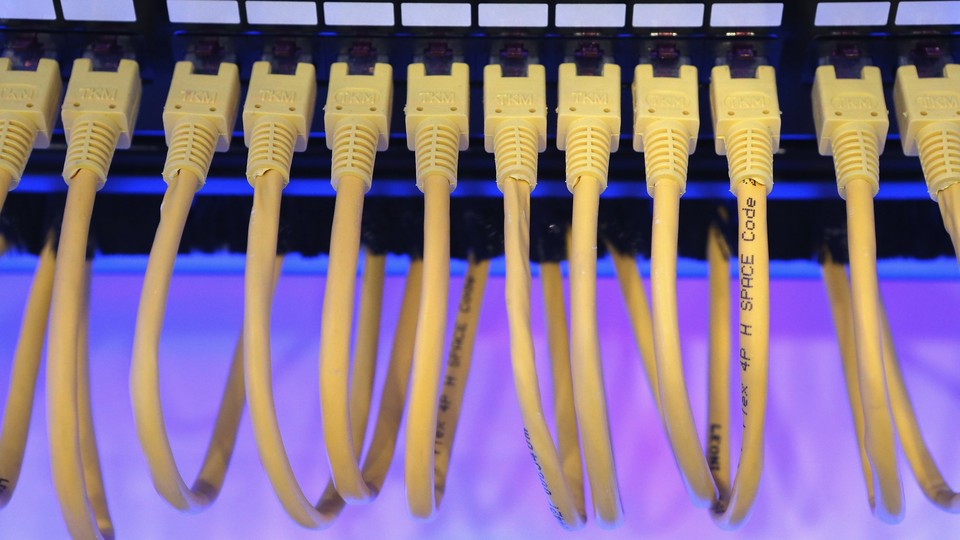 A group of House Republicans introduced a resolution Monday to block the Federal Communications Commission's net-neutrality regulations.
The measure, authored by Rep. Doug Collins, a Georgia Republican, would take advantage of a procedural fast-track under the Congressional Review Act, allowing it to bypass Democratic opposition in the Senate. It would need only a simple majority to pass, instead of the usual 60 votes needed to overcome a filibuster.
But it would still face an almost certain veto from President Obama. Other attempts to fast-track repeals of regulations in the past have largely been unsuccessful. In an interview, Collins argued that his resolution is not just empty symbolism.
"I think when you're standing up for the Constitution, it's not symbolic at all," he said.
The push for a clean repeal of the agency's Internet regulations comes as other Republicans focus instead on trying to craft a bipartisan compromise on the issue. Senate Commerce Committee Chairman John Thune, House Energy and Commerce Committee Chairman Fred Upton, and House Communications and Technology Subcommittee Chairman Greg Walden are working on a bill that would enact net-neutrality protections, while also curbing the FCC's powers. None of those lawmakers are backing the Collins measure.
The new resolution seems to risk pushing Democrats away from the negotiating table. "In January, Republicans said they're for net neutrality. Now they've flip flopped with a resolution challenging the FCC's net neutrality rules," Rep. Anna Eshoo, the top Democrat on the House Communications and Technology Subcommittee, said in an emailed statement. "What is apparent is they're on the wrong side of history."
Collins denied that he is trying to undercut the compromise efforts or that the move is likely to alienate Democrats. Congress could repeal the FCC's rules and then turn to work on a replacement, he said.
"We're simply saying that we believe what the FCC did is in Congress's purview, and not the agency's purview," he said. "If things are going to change, they need to come through Congress, not administrative action."
Thirteen Republicans have signed on as cosponsors, including House Judiciary Committee Chairman Bob Goodlatte, and Reps. Bob Latta and Steve Chabot. Collins said he has discussed the proposal with House leaders and expects that a Senate counterpart will soon be introduced.
The FCC enacted the rules in February, and they were published in the Federal Register on Monday. Under the Congressional Review Act, Congress will now have 60 days to consider the resolution of disapproval. After that period, Congress could still try to repeal the rules, but they would no longer be able to fast-track the measure over Democratic opposition.
The FCC's rules aim to ensure that users can access whatever legal online content they want. They bar Internet providers from blocking websites, throttling traffic, or creating special "fast lanes" for sites that pay. Critics consider them an unnecessary government takeover of the Internet that will stifle investment in the industry.
Matt Wood, the policy director of advocacy group Free Press, vowed that net-neutrality supporters will rally to defeat the resolution.
"Once again, some members of Congress have sided with the phone and cable lobby and against Internet users," Wood said in a statement. "Their recycled arguments have been so thoroughly debunked it's ridiculous that they continue to use them."
—This article was updated with additional comments.