Obama Heads To Marco Rubio's Backyard To Promote Climate Change
As state officials cast doubt on climate change, Obama to use Everglades as Earth Day backdrop.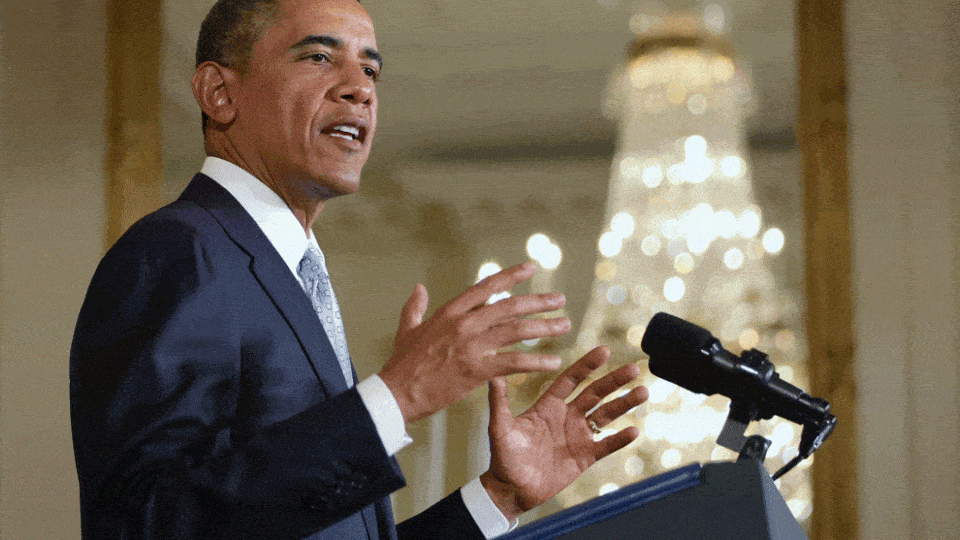 At least one government official will be talking about climate change in Florida this week: President Obama is heading to the Everglades to celebrate Earth Day on Wednesday.
Florida, which faces severe threats from climate change that include sea-level rise, has been a political hot zone on global warming. Republican presidential candidate Marco Rubio has cast doubt on the human contribution to global warming, and the state's GOP governor, Rick Scott, has been blasted by the left for doubting climate science. According to reports from the Florida Center for Investigative Reporting, state officials have even been barred from using the words "climate change," a charge Scott has denied.
In his weekly address Saturday, Obama announced plans to use the state as a backdrop for an Earth Day speech on climate change and its threats to the economy.
"The Everglades is one of the most special places in our country," Obama said. "But it's also one of the most fragile. Rising sea levels are putting a national treasure—and an economic engine for the South Florida tourism industry—at risk."
Obama did not mention Scott's skepticism in his address, but did say that "climate change can no longer be denied—or ignored."
Last year, Rubio told ABC News that he did not believe "that human activity is causing these dramatic changes to our climate the way these scientists are portraying it," and also voted no on an amendment this year that said humans "significantly" contributed to climate change.
Former Florida Gov. Jeb Bush, another expected 2016 contender, said Friday in New Hampshire that "the climate is changing," noting that rising sea levels are affecting the state. But he added it was "legitimate to question" climate models and asked if we should "destroy our economy" to fight it.
The Everglades, however, have proven to be less controversial among Republicans. Bush was noted for his Everglades work and Scott earlier this year proposed a $5 billion, 20-year plan for restoration work.