Menendez: 'I Am Not Backing Off' Obama Criticism
Despite indictment, he's as determined as ever to stand against Obama on Cuba and Iran.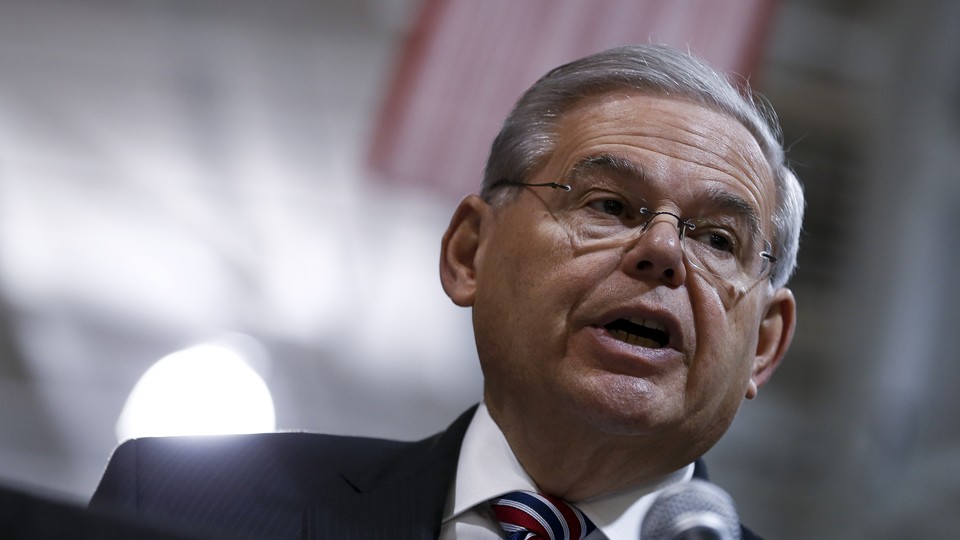 Sen. Bob Menendez made it clear Sunday that no federal indictment against him is going to overshadow the role he plays as a top adversary to the White House's foreign policy.
After being charged with 14 counts of corruption earlier this month, the New Jersey Democrat showed no signs in an interview with Fox News Sunday of softening his disapproval of the Obama administration's positions toward Cuba or Iran as he returns to Capitol Hill this week.
Despite calls from the White House to back off a bill that would give Congress final approval of any nuclear deal with Iran, Menendez said he still supported Foreign Relations Committee Chairman Bob Corker's plan to hold a vote on the legislation this week. The Obama administration has actively lobbied against the bill and argued it could send the wrong message to the Iranians and undermine the delicate negotiations. The administration has leaned heavily on Democrats to change course, but Menendez said he won't be moved.
"Let me just simply say, I am not backing off," Menendez said.
Menendez added that, "after two and a half years of negotiations, the Congress should have 60 days to be able to review probably the most significant nuclear-nonproliferation agreement of our time."
As he prepares to return to work without his title of ranking member of the Foreign Relations committee, Menendez shows no sign of retreating from the debate. While many lawmakers embroiled in scandal tend to bow out of the spotlight as they face legal battles, Menendez appears more comfortable doing the opposite.
It wasn't just Obama's Iran policy that drew Menendez's criticism. Menendez also seized on the opportunity to blast the administration's posture toward Cuba this week after the president met with Raul Castro at the Summit of the Americas. The meeting was the first time in more than five decades leaders of the two countries had held substantive face-to-face discussions.
"The president has a misguided calculation that if you open your hands to dictators, they will unclench their fists," Menendez said.
Yet, as strong of a critic he is of the Obama administration on foreign policy, Menendez stopped short of validating the threory floating around the corridors of the Capitol that his indictment is tied somehow to his loud opposition to the president's moves toward Cuba, Ukraine, or Iran.
"I cannot imagine an administration, this or any other, would go to such lengths and undermine our constitutional democracy," Menendez said.