Mark Your Calendar, Hillary Clinton. You Have Two Pending Dates with Trey Gowdy.
The congressman requested two meetings with the former secretary of state—one in May, the other in June—in a letter to her lawyer on Thursday.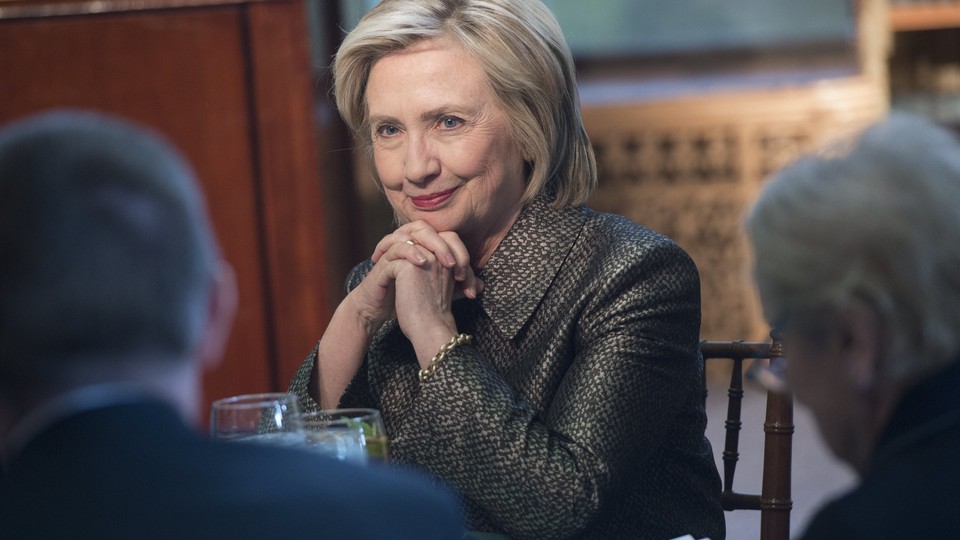 Just as she revs up her bid for the White House, Hillary Clinton will be yanked off the campaign trail to testify about her last job in politics.
In a letter to Clinton's lawyer on Thursday, Rep. Trey Gowdy, chair of the Benghazi Committee, requested that Clinton appear at two separate meetings with his panel. The first, in May, will address her private email and server use during her time at the State Department. The second, in June, will be about the 2012 terrorist attacks in Libya.
Gowdy wrote Thursday that Clinton hasn't satisfied the committee's curiosity regarding her email "arrangement," and that nailing down whether Clinton's contributions to the public record are complete is crucial to his committee's investigation of Benghazi.
"Suffice it to say our members have more questions," he wrote.
Gowdy's and Clinton's lawyers have kept themselves busy these past few weeks, sending letters back and forth to determine how Clinton will give her testimony. On Wednesday, her lawyers wrote that she is "happy to continue to answer any questions the Select Committee may have about her email use."
Gowdy last month asked Clinton to privately interview with his committee regarding her email practices, but in Thursday's letter he said the committee never planned for Clinton's interview on Benghazi to be private. The terms of the email-centric meeting are up to Clinton, Gowdy wrote: It can private, or it can be public "if her previously cited concerns about privacy have been mollified." If private, the interview can be transcribed, which could allay concerns from some Democrats on the committee that her testimony would be selectively released to the public.
Along with his letter, Gowdy enclosed 136 questions—all related in some way to her email use—that the committee hopes to address with the former secretary of State.
Gowdy sounded relieved that the committee hadn't taken up Clinton's offer to testify on Benghazi in November 2014, before news of her private email system broke—a twist Republicans could point to as further evidence of Clinton's evasiveness.
"Simply put, thank goodness the Committee did not schedule Secretary Clinton's appearance when some asked us to," Gowdy wrote, "or else that hearing would have been woefully and now obviously premature."