John Boehner: 'We Need All the Facts' on Hostage Deaths
The House speaker on Thursday offered condolences to the families of two innocent men killed during U.S. military operations earlier this year.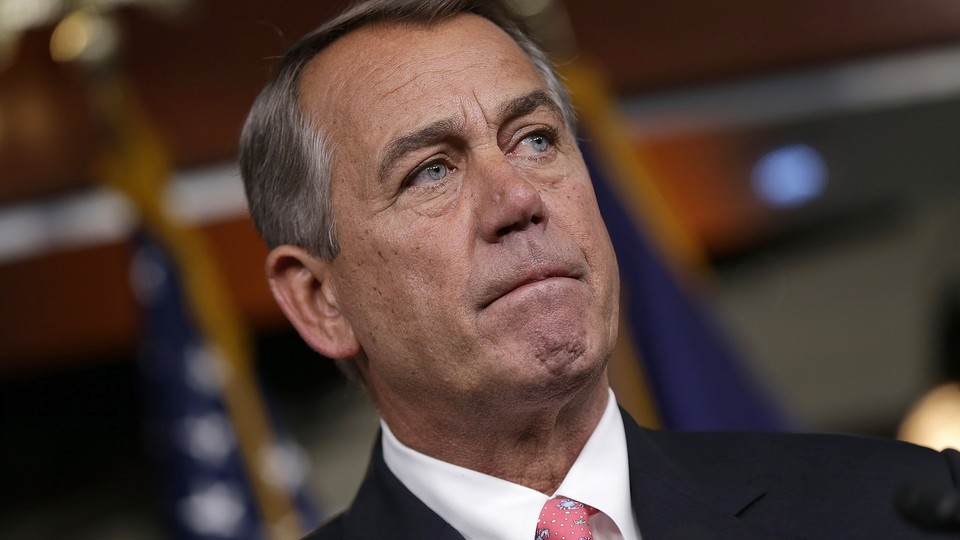 John Boehner offered condolences Thursday morning to the families of two American al-Qaida hostages who were killed in U.S. counterterrorism operations in the Middle East earlier this year. But he didn't hold back on criticizing the Obama administration's larger antiterrorism strategy in the region.
The House speaker acknowledged the families of the hostages killed during a U.S. counterterrorism operation near the border of Afghanistan and Pakistan in January. The speaker called the president's order of a full review of what happened "entirely appropriate."
"We need all the facts for the families, and so that we can make sure nothing like this ever happens again in our efforts to keep Americans safe," Boehner said.
The White House announced Thursday morning that three Americans were killed earlier this year during U.S. military operations near the border. One American, Warren Weinstein, was a hostage kidnapped by the terrorist organization in 2011. He was killed alongside another hostage, Italian national Giovanni Lo Porto, in January at an al-Qaida compound. Intelligence personnel didn't know that either hostage was at that location.
President Obama said Thursday that he takes "full responsibility" for the operation.
The other two Americans who were killed, Ahmed Farouq and Adam Gadahn, were members of al-Qaida, according to the White House. Neither terrorist was "specifically targeted," officials said.
At his press conference Thursday, Boehner knocked the administration's strategy to combat a different terrorist organization: the Islamic State, a former al-Qaida affiliate. Asked about the president's request for an Authorization for the Use of Military Force, Boehner said he doesn't think Obama's strategy—which would give him "less authority than he has today to fight ISIS and those of their ilk"—is a good one.
"I've called for a broader, overarching strategy to deal with this terror threat," he said. "And the president seemed reluctant to want to do that."
He said the current plan "is not working and, frankly, it's not enough to keep Americans safe."
Boehner said he hasn't spoken to the president about the deaths revealed Thursday morning, but he was notified about them prior to the administration's declassification of the information. He predicts that members of the House Armed Services and Intelligence committees will look into the administration's review once it is released.