Indian-American Donors Rally to Elect More Indian-Americans to Congress in 2016
Across the country, the Indian-American community is growing in political strength, and it's showing up in fundraising reports from Maryland to Iowa to California.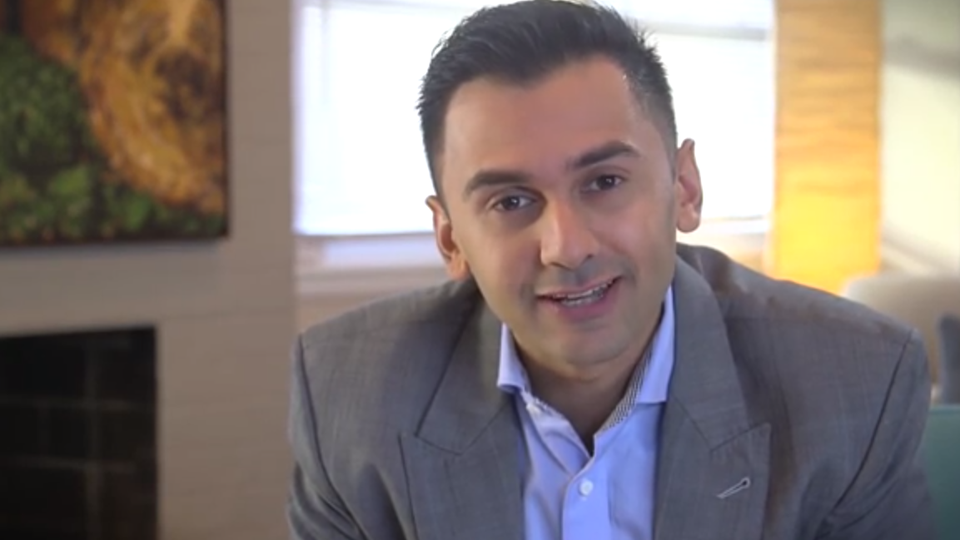 When hotel executive Ravi Patel launched his bid for Congress, he turned to two familiar groups to finance his campaign. One was fellow hoteliers. The other: fellow Indian-Americans.
Be­hind the nearly $540,000 Pa­tel raised in the first quarter of 2015, a whop­ping sum for a first-time can­did­ate from Iowa, are dozens of In­di­an-Amer­ic­an donors—and Patel says his out­reach to them is only just be­gin­ning.
Going into the 2016 election, he's just one of several Indian-American congressional candidates tapping into an increasingly active source of campaign funds, one that is helping more and more Indian-American candidates run viable campaigns.
"If you're well-steeped in that community, you know the folks who are going to be supportive," Patel, a Democrat, told National Journal. "You can absolutely raise money there."
In the House, Indian-American donors are rallying around Raja Krishnamoorthi and Kumar Barve, and likely candidate Ro Khanna. In the Senate, they are throwing strong support to Kamala Harris, the attorney general of California. All are Democrats.
The most recent quarterly fundraising reports show dozens of names that appear to be Indian-American scattered across their donor lists. They account for roughly three-quarters of Barve's individual contributors and more than 80 donors each in Patel and Khanna's latest filings. On Harris' report, dozens of donors also appear to be of Indian-American descent.
"The network of family and friends that exists in Indian-American communities is growing," said Anurag Varma, who's contributed $1,000 to Barve and more than $13,000 to Indian-American congressional candidates and affiliated groups in past election cycles. "And, most importantly, it's growing in political sophistication."
Buoyed by the group, Khanna brought in $801,000 from January to March, while Barve, the only declared candidate in his Maryland district to raise money in the first quarter, collected about $66,000. A full fundraising report for Krishnamoorthi isn't available yet, but he netted more than $125,000 in less than two weeks, according to his campaign. Harris took in $2.5 million for her Senate bid.
"This is historically a very successful community, and the people supporting them realize this is a way to get qualified people into office," said Sanjay Puri, chairman of the US India Political Action Committee, a bipartisan group that promotes Indian-American candidates.
On average, Indian-Americans are among the wealthiest and most educated ethnic groups in the U.S. But even with a potentially wide donor network, they've fared poorly in federal elections. There's only one elected representative in Washington, Democratic Rep. Ami Bera, and only two others have served in Congress.
In Illinois, Krishnamoorthi—who lost a congressional primary in 2012—sees his Indian-American outreach as more than a source of financial support. His suburban Chicago district includes Schaumburg, which has one of the highest concentrations of Indian-Americans in the country: 11 percent of the population, according to the Almanac of American Politics.
"Going into the community in the district will naturally involve going into the South-Asian community as well," Krishnamoorthi told National Journal.
The candidates are quick to note that their appeal extends beyond Indian-Americans, while also emphasizing their immigrant backgrounds. In a Patel web ad, for example, he used the story of his parents' move from India to the United States to pivot to a call for all Iowans to also achieve the American Dream.
And as the candidates roll out their campaigns, strategists say it's natural they'd draw support from Indian-Americans, a familiar base.
"In any sort of traditional fundraising, the first place that any candidate goes is first and foremost to their friends and family," Democratic consultant Raghu Devaguptapu said.
The community has seen success in recent years with the high-profile elections of Republican Govs. Bobby Jindal and Nikki Haley, as well as Harris's statewide wins in California.
Still, one challenge is the lack of a formalized network to recruit candidates in viable districts and engage donors on a larger scale. Many Indian-Americans have looked to the Jewish community, which has grown better-organized through various political groups, as a blueprint for their political activity.
"They're very coordinated in how they support different people," said Bhavna Pandit Ghia, a Democratic fundraiser who specializes in the Indian-American community. "We're still learning."
But many Indian-Americans count the heavy interest from candidates and donors this cycle as an encouraging sign, one that demonstrates how far the community has come in putting forward candidates.
When Barve ran for the Maryland House of Delegates in 1990, he recalled the difficulty of getting Indian-Americans engaged in his candidacy.
"It was like pulling teeth," Barve said. "The narrative when I first ran was that you can't win if you have a name like Kumar Barve."
He went on to become the first Indian-American elected to a state legislature in the United States—something Bera noted in a praiseful, cross-country endorsement last week. Now, the question is whether Barve and other Indian-Americans' fundraising success can propel more of them to Capitol Hill.