How Online Video Helped Kill the Comcast-Time Warner Cable Deal
The FCC and DOJ were worried that a supersized Comcast could stifle any would-be competitors.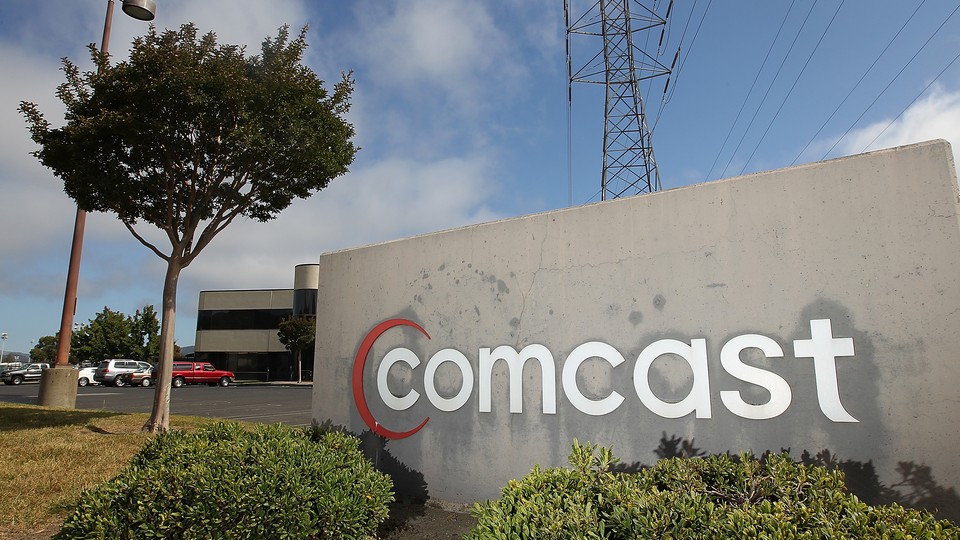 The Comcast-Time Warner Cable merger is dead, and one key reason is online video.
The Federal Communications Commission and Justice Department were concerned that the deal would have given Comcast the power to strangle competition in online video, an emerging market that promises to revolutionize how consumers watch TV.
"The proposed merger would have posed an unacceptable risk to competition and innovation, including to the ability of online video providers to reach and serve consumers," FCC Chairman Tom Wheeler said in a statement, as government regulators celebrated Comcast's decision Friday to abandon its $45 billion bid to buy Time Warner Cable.
Attorney General Eric Holder called the deal's demise a victory "for providers of content and streaming services who work to bring innovative products to consumers across America and around the world."
Throughout the year since the companies first announced the deal, they had repeatedly argued that it wouldn't reduce competition because their networks didn't actually overlap in any areas. No consumer would lose a choice that they already had, the companies said.
But the concern for regulators focused on what it would mean for a single behemoth to act as a gatekeeper for video and Internet access for such as huge portion of the country.
A key moment came earlier this year when the FCC upgraded its definition of "broadband" to 25 megabits per second. Under that new standard, the deal would have given Comcast control over a whopping 57 percent of broadband access in the country.
Online video is just beginning to take off as a legitimate alternative to cable TV, and the deal's critics worried that a supersized Comcast could stifle any would-be competitors. Both Netflix and Dish Network, which has launched its own online TV service, lobbied regulators to block the deal, saying it posed a serious threat to their future.
The FCC's net-neutrality rules restrict the ability of Internet providers like Comcast from blocking or selectively slowing down Internet traffic, but the critics warned that Comcast would have other ways to boost its own video services or make it difficult for a competitor to succeed.
"Comcast would have been able to use this strengthened gatekeeper power in conjunction with its other businesses—its TV network, its movie studio, its set-top box platform, and its ventures into online video—to ensure that it remained the dominant video platform of the future, even as technology opens up opportunities for new services," said John Bergmayer, a senior staff attorney at Public Knowledge, a consumer-advocacy group that opposed the deal.
Fortunately for Comcast, it won't owe Time Warner Cable any money because the deal doesn't include a break-up fee.
"Today, we move on," Brian Roberts, Comcast's CEO, said in a statement. "Of course, we would have liked to bring our great products to new cities, but we structured this deal so that if the government didn't agree, we could walk away."