Greens Love Bernie Sanders. But That Won't Be Enough to Endorse Him.
Many environmentalists won't throw their weight behind a Sanders White House bid.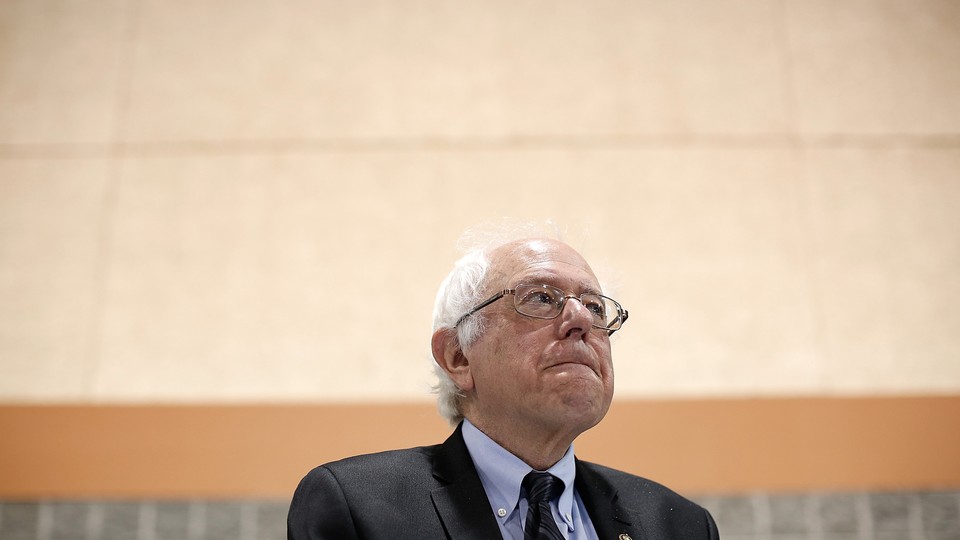 Bernie Sanders is a green dream come true.
The fiery Vermont senator loudly calls for action on climate change, rails against the Keystone pipeline, and pushes Republicans to take a stand on global warming from his perch on Capitol Hill.
Environmentalists love all that, and green groups are guaranteed to cheer Sanders' entry into the Democratic presidential race, an announcement that is expected to arrive Thursday. But that may be as far as they are willing to go.
Don't expect green groups to throw gobs of money or a coveted endorsement at Sanders. Politically savvy and pragmatic environmentalists are wary of allying themselves with a candidate who is unlikely to win, with many hoping instead to curry favor with Democratic frontrunner Hillary Clinton.
"I think groups are going to want to endorse the candidate who represents their issues in a way they think is best and who has the best chance of winning," said a political operative who works on environmental issues that declined to speak on the record.
Sanders isn't even the top alternative to Clinton for many environmentalists. That's Elizabeth Warren, the Massachusetts senator best known for her anti-Wall Street crusade. But she consistently says she's not planning to run.
Still, environmentalists are optimistic that Sanders' 2016 bid will elevate the issues they care most about on the campaign trail.
Sanders and Clinton support action on climate change and President Obama's push to regulate carbon emissions from power plants. But Sanders runs to the left of Clinton on a wide array of issues. He vehemently opposes Keystone XL, while Clinton has stayed silent on the oil-sands pipeline. The Vermont senator also has expressed support for a ban on fracking in his home state, while Clinton has cautiously endorsed the controversial method of extracting natural gas from shale rock formations.
The contrast between the contenders could push Clinton to take a stand on Keystone and pressure the Democratic frontrunner to run to the left on the environment if she squares off against Sanders in a debate.
"Bernie Sanders will be loud and bold and he will be specific. Specificity is always helpful," said Julian Boggs, Environment America's global warming program director.
Many major environmental groups, including the Natural Resources Defense Council Action Fund, have not yet decided if they will make an endorsement in the primary election at all.
Progressive environmentalists also are hopeful that Sanders' entry into the race will pave the way for populist campaign promises. But plenty still prefer Warren, even though she has not given any indication that she will run.
"I love Bernie Sanders, but I think that Warren would represent greater change in a lot of ways. We're also thinking about what's going to catch fire more and Elizabeth Warren is just a rock star," said Anthony Rogers-Wright, policy director for the nonprofit Environmental Action and a member of the recently-launched coalition Environmental Activists for Warren.
"Maybe Sanders can be her running mate," Rogers-Wright added.