Graduates From These Colleges Earn More Than Anyone Else
A new ranking system from the Brookings Institution assesses the economic boost of attending certain schools.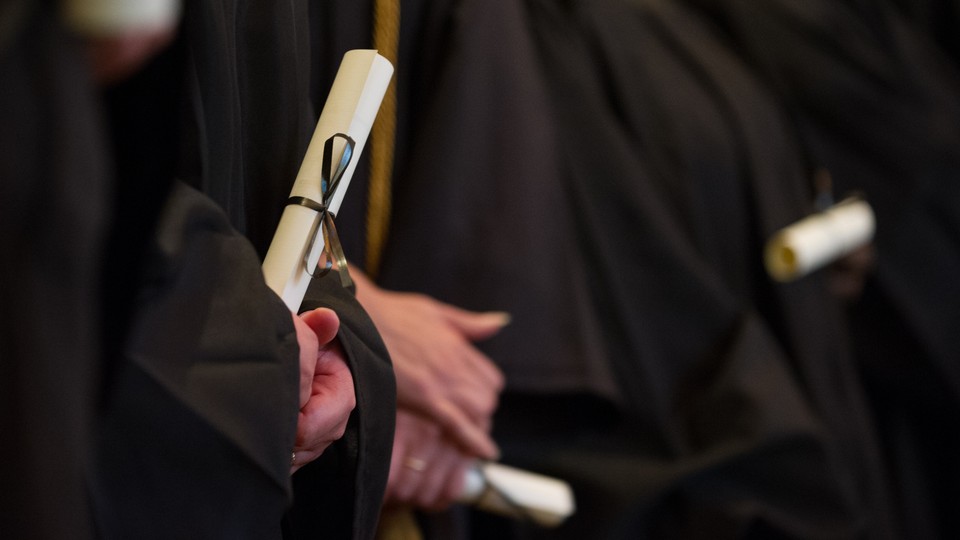 A bachelor's degree from the California Institute of Technology will do more to maximize your midcareer earnings than a bachelor's degree from anywhere else. A degree from Worcester Polytechnic is the best way to enter a high-paying field. Want to pay off your student loans fast? Try Brigham Young University.
A new report from the Brookings Institution tries to quantify the boost in earnings graduates gain from their alma maters. Researchers didn't create a single ranking—sorry, rankings fans—but rather explored three ways to assess the value of a degree.
As a college degree has become more essential and more expensive, there has been an explosion of rankings that focus on how students fare after they graduate. Even the Obama administration is looking to evaluate colleges based on factors like graduation rate, average level of student debt, and postgraduate earnings.
(RELATED: Could Vocational Education Be the Answer to Failing High Schools?)
Right now, most popular rankings—like U.S. News and World Report's "Best Colleges"—don't adjust to account for student characteristics. "That really biases the results," says Jonathan Rothwell, a fellow at the Metropolitan Policy Program at Brookings and a lead author of the report.
Rothwell and his coauthor, Siddharth Kulkarni, predicted the economic outcomes of graduates—based on student characteristics, like SAT scores, and college characteristics, like distinguishing between two and four-year schools—and compared those predictions with actual outcome data. "The difference between the two is what we're calling value-added," Rothwell says.
There's no single database that lists the earnings of all graduates from all colleges and universities. So the researchers created three different lists, using three different kinds of outcome data. An interactive set of results is available online.
(RELATED: The Disproportionate Burden of Student-Loan Debt on Minorities)
First, they looked at the gap between midcareer salaries, using self-reported data collected by PayScale.com. Second, they looked at the rate at which graduates paid off student loans, using federal data. And third, they looked at the average salary of the occupations that graduates tend to pursue, using LinkedIn and federal data.
They found that the single most powerful factor in boosting earnings was a college's curriculum. Other important factors were a school's graduation rate and retention rate, and the money it invests in faculty salaries and institutional scholarships. Interestingly, tuition prices didn't seem to affect student outcomes.
Cal Tech's position at the top of the midcareer earnings ranking isn't surprising: The university prepares students for highly skilled jobs in technology. But some schools seem to bestow an earnings boost that's harder to explain.
Colgate University, for example, landed at No. 2 on that list. It's a liberal-arts school. "You can't really point to anything in the curriculum" that explains the high earnings of those graduates, Rothwell says. Something's going on at Colgate that the researchers couldn't quantify. It might have really great teachers, or great career-counseling, or it might have a really strong alumni career network.
Next America's Education coverage is made possible in part by a grant from the New Venture Fund.