Could Vocational Education Be the Answer to Failing High Schools?
Well-designed programs can prepare students both for college and for skilled jobs—the Holy Grail for success in today's economy.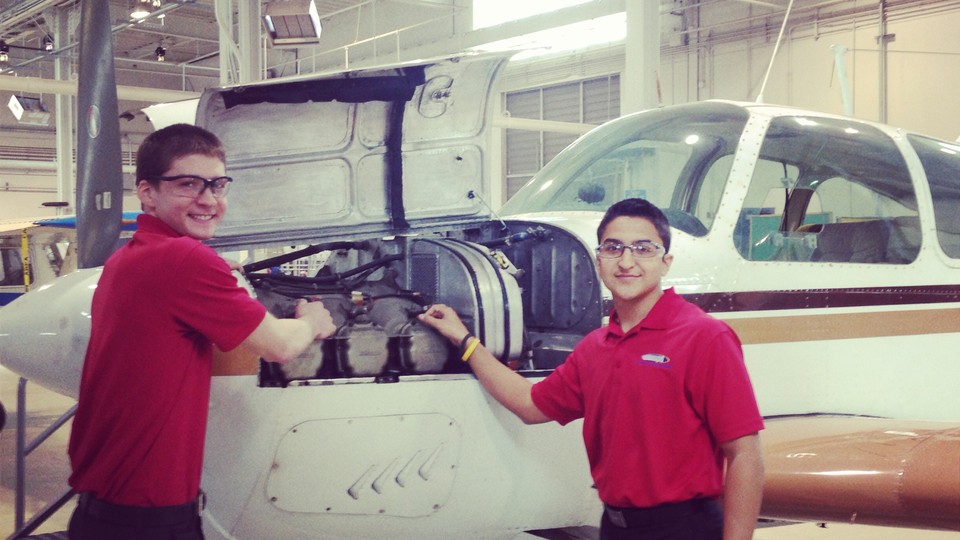 For years, vocational education was dismissed as a path into blue-collar jobs for students who weren't going to college. But as career-training programs have become more diverse, and educators have acknowledged the benefit of practical skills-training for a wider variety of students, perceptions of vocational education are changing. Now policymakers are pointing to vocational training as a cure for what ails many American high schools.
That's because well-designed programs can prepare students both for college and for skilled jobs—the Holy Grail for success in today's economy. Over the past few years, states from California to Georgia have invested in building connections among high school coursework, postsecondary education, and job experience. Some employers, seeking skilled workers, have invested in partnerships with local school districts to develop more robust training programs.
The recession—with its combination of high unemployment and skilled jobs going unfilled—helped renew interest in career and technical education, says Kimberly Green, executive director of the National Association of State Directors of Career Technical Education Consortium. "That combination really started a new conversation," she says. "It's a conversation where employers are much more engaged."
The unemployment rate for young people has traditionally been higher than the rate for all workers. But during the great recession, it skyrocketed and drew attention to a longer-term trend.
Middle-skill jobs have been vanishing from the U.S. labor market, and many jobs require more advanced education than in the past. The surest route to a high-paying job today leads through college and technical expertise in areas like science, technology, engineering, or math (STEM).
Career and technical education no longer means guiding students away from college. Some programs give students the chance to earn community-college credit. Some combine advanced academic work with an occupational focus or hands-on learning—think studying biology with a focus on medicine, building computerized robots, or establishing a student-run credit union.
Yet many high school career programs aren't yet living up to their potential. "Career education in too many of our secondary schools reflects an outdated model that tolerates low expectations and is often misaligned with the evolving needs of the current labor market," the Council of Chief State School Officers warned in a recent report.
The report recommended that states work with employers to create educational pathways into high-demand industries. While many states have embarked on such efforts, it's a challenging task. It can be hard to know what skills employers will be looking for five or ten years down the line, let alone ensure that what happens in a given high school classroom aligns with college and career requirements.
This month, Next America will explore a range of strategies for helping students prepare for the working world, including close partnerships between high schools and employers.
"Everybody thinks that career and technical education and course pathways will be the answer to many of our problems," says Gene Bottoms, senior vice president of the Southern Regional Education Board. "Part of the struggle we're into is simply this: what, in the 21st century, what would qualify as high-quality career and technical studies in high school?"
Next America's Education coverage is made possible in part by a grant from the New Venture Fund.