Congressional Candidates Are Fundraising Like It's Already 2016
Endangered House Republicans raised twice as much money last quarter as they did at the start of 2013. Vulnerable Democrats improved, too.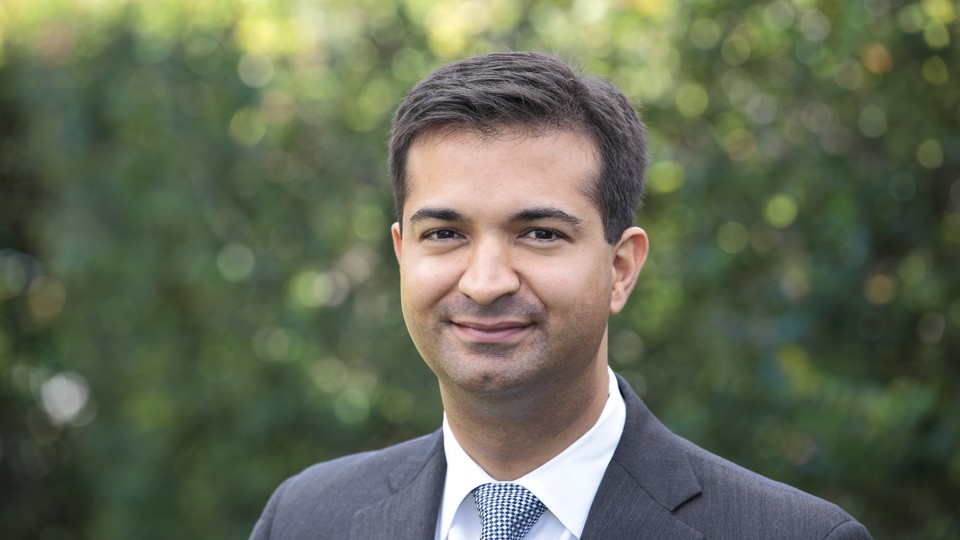 There are more than 570 days between now and Election Day. But some members of Congress are raising cash at rates that wouldn't look out of place in the heat of next fall's campaigns.
Earlier this week, when freshman Rep. Bruce Poliquin's campaign announced raising more than $700,000 in the first quarter of 2015, it noted that the Maine Republican had set a record for a new member of Congress. It turned out, though, that Poliquin's colleague, Carlos Curbelo of Florida, actually surpassed him with over $705,000.
Many House candidates' fundraising reports, filed with the Federal Election Commission by Wednesday night, show a much faster fundraising pace than two years ago. Both parties saw their most vulnerable members raise significantly more in the first quarter of 2015 than in the same period in 2013—especially Republicans.
On average, vulnerable Republican incumbents raised twice as much money this past quarter as they did two years ago. Republicans in the National Republican Congressional Committee's "Patriot Program" for endangered incumbents raised an average of $476,253 last quarter, compared to $216,034 to start 2013. And Democrats placed in the Democratic Congressional Campaign Committee's analogous "Frontline Program" raised an average of $381,835 this cycle, compared to $297,042 last cycle.
Some of the freshmen who won tight races last year have already worked to protect themselves by raising more money right off the bat. In Arizona, freshman Republican Rep. Martha McSally raised more than $643,000 last quarter—more than twice as much as then-Rep. Ron Barber's $297,000 in the first quarter of 2013. In Florida, freshman Democratic Rep. Gwen Graham raised $527,000 in the first quarter; Republican Rep. Steve Southerland, whom she beat in November, raised only about $42,000 in the first quarter of 2013.
Similarly, Republican Reps. Mike Bost of Illinois, Lee Zeldin of New York, and Will Hurd of Texas all raised about twice as much last quarter as their Democratic predecessors did at the start of last cycle.
And some of the members who fended off tough challenges last cycle have doubled down on their early fundraising this time, putting themselves in a better position early on. Republican Rep. David Valadao of California raised about $360,000 last quarter, compared to about $88,000 at the start of last cycle. Democratic Rep. Rick Nolan of Minnesota raised nearly $277,000 compared to $121,000 last cycle.
"It is very encouraging that our members have not slowed down one bit and are continuing to work hard so that they can keep fighting for their districts for years to come," said NRCC spokesman Ian Prior.
"Our incumbents are putting themselves in an even stronger position than last cycle, which is a testament to how aggressively and effectively they are running," DCCC spokeswoman Meredith Kelly said.
It's not just the House that has seen a major fundraising push at the start of the cycle. Four Senate candidates, including three incumbents who could face tricky reelection campaigns—Republican Sens. Rob Portman of Ohio and Pat Toomey of Pennsylvania and Democratic Sen. Michael Bennet of Colorado—brought in more than $2 million last quarter.
One factor might have increased the need for early campaign funds across the country: With a presidential race in 2016, it will take more money—at an earlier stage in the cycle—to reserve TV air time. Another factor, though, is simply how much of a necessity incumbents consider fundraising, said Brent Littlefield, a consultant for Poliquin.
Littlefield said Poliquin's campaign recognized he needed to travel the district and fundraise aggressively in order to defend a Democratic-leaning seat.
"Some other clients, they figure they just got through the campaign, they can wait a little bit," Littlefield said. "In this case, it was just a conscious decision."