Chris Rock on Major League Baseball's Race Problem
"I'm an endangered species: a black baseball fan."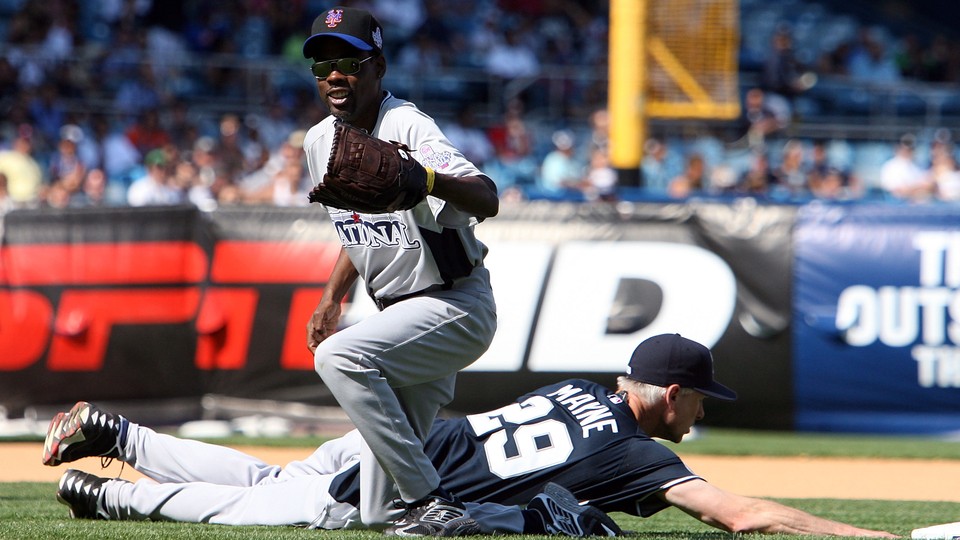 Chris Rock thinks baseball has a problem: It's not black enough.
In a segment on HBO's Real Sports, the New York Mets fan lays out the problems that Major League Baseball has in Black America. The game is slow, stuck in tradition, and lacks the celebration and excitement seen in basketball or football, or even baseball leagues overseas, he says. Seen many bat flips at Nationals games? Probably not, unless the player got booted from the game.
And while baseball team owners are making more money than ever, Rock said, their fan base continues to grow older and less diverse. The average age of a person who tunes into the game is 53. Of those viewers, five out of six are white. Meanwhile, little league participation is down and only 8 percent of MLB players are black. As Rock quips, "that's an average of two guys per team—and those two probably listen to Blake Shelton to keep from getting their ass kicked by their teammates."
Owners may be making money hand over fist right now, but wait a few more decades. The U.S. population is rapidly becoming younger and less white. And as Rock points out, black culture continues to set the standard for what appeals to young Americans.
"Maybe if baseball gets a little hipper, a little cooler, just a little more black, the future can change," Rock says. "But until then, blacks and baseball just ain't a good match anymore. Blacks don't seem to care, but baseball should be terrified."