Chris Christie and Foreign Leaders: BFF
The governor, inching closer to a 2016 decision, talked up his international relationships at a Washington conference Tuesday.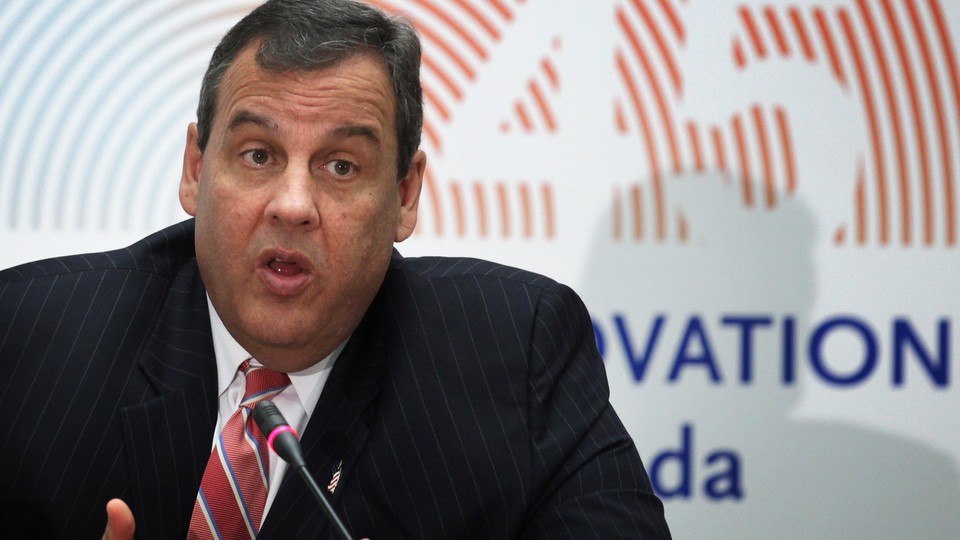 The leaders of Mexico and Canada have a fan in New Jersey Gov. Chris Christie.
In a discussion Tuesday at the Washington Conference on the Americas, Christie lauded the relationships he's forged with Mexican President Enrique Peña Nieto and Canadian Prime Minister Stephen Harper, and he identified elements of their leadership styles that he admires.
Peña Nieto, Christie said, is a "reformer," and the two men have found similarities in how they approach problem-solving and in their concerns about their respective governments. And Harper, further north, "has a very clear set of values that he articulates very well and is willing to stand behind" no matter how the political winds may blow, Christie said.
Christie may've just been dishing out compliments for the sake of praising new friends, with whom he met during trade missions late last year. But the qualities Christie praised are familiar to those associated with the governor—they're the same perceived ones Christie has been advertising in himself as he eyes a potential presidential run.
Christie, too, wants to be known as a reformer, a politician who's willing to take on controversial issues like entitlement reform. And in recent pre-campaign stops in New Hampshire and on TV, he's framed himself as a stalwart truth-teller able to level with the American people. His appearance Tuesday gave him a literal stage to talk up his relationships abroad ahead of a possible 2016 bid, as well as a peek into how he'd handle foreign policy if he were president.
Echoing comments he made during his Mexico trip, Christie told Council of the Americas President and CEO Susan Segal that he views the relationships between the U.S. and its neighbors as vital to the success of the continent.
"We live in the best neighborhood in the world," where nations share similarities in their economic, political, and values systems, Christie said. "These are things we take for granted."
He said that the challenge of living in such a place is that "you feel like you don't have to pay attention to it—it's not biting at you every day." But the U.S. needs to spend more time focusing on North America and the entire Western Hemisphere in the future, he said.
"With any human relationship, the way you develop it is time," he said. "It is the expense of time and attention, and if we don't spend more time and pay more attention to the countries in our hemisphere, we will not develop more trusting relationships."
Christie may have been focused on foreign policy Tuesday, but his political problems right now are at home. News broke Monday that the New Jersey state senator who led Christie's 2009 bid for governor has jumped ship from Christie's potential presidential run to support Jeb Bush for 2016—the latest of several big-league backers to switch teams. And a Quinnipiac Poll released the same day showed that his in-state approval rating has hit an all-time low of 38 percent.
His multi-day visit to New Hampshire last week was interrupted by bad news as well: New Jersey's credit rating was downgraded for the ninth time since Christie took office, a move some in-state Democrats lay directly at his feet. Christie's trip to the early-primary state—where GOP-sympathizing voters haven't been particularly fond of him—was supposed to be the opportunity for the governor to rebuild his pugilistic image. He conducted town halls, spoke at a GOP summit, and gabbed about his political prospects with Matt Lauer.
Christie's presidential plans didn't come up during Tuesday's conference appearance, even when Segal asked if he's planned any additional international trips for the future. Christie said he's been encouraged and invited to travel more abroad, but is "working on my day job at the moment."
The governor—who's indicated he'll decide in May or June whether to run for president—said he'll have to make time for trips while balancing "competing interests with a number of other things that are on my plate."