Bistate Sage Grouse Avoids Endangered Species List in California and Nevada
The Interior Department says state and federal conservation efforts have paid off.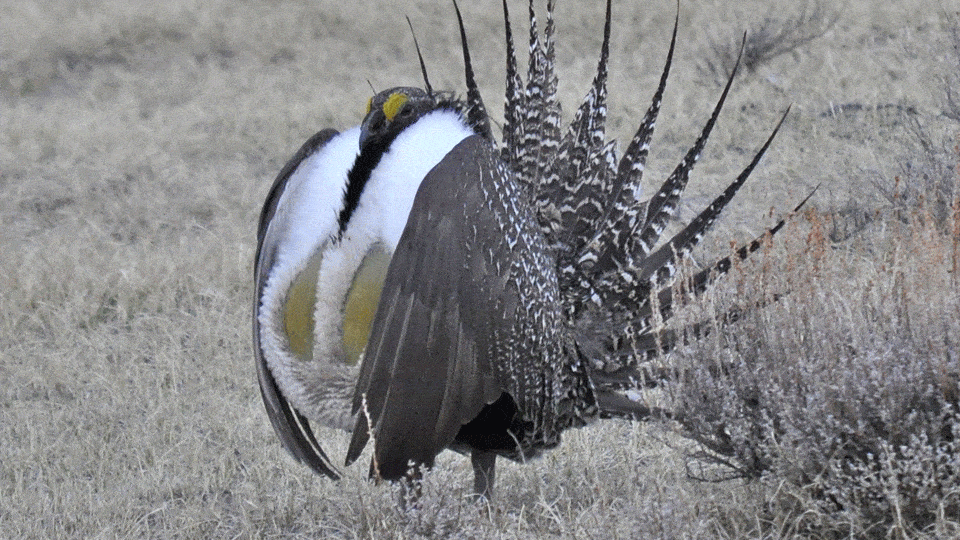 A rare bird found only in California and Nevada known as the bistate population of greater sage-grouse will not be listed under the Endangered Species Act, the Obama administration will announce on Tuesday.
Interior Secretary Sally Jewell is slated to make the formal announcement in Reno, Nevada, alongside Nevada Governor Brian Sandoval.
Environmentalists and conservationists have long called for greater protection for sage-grouse habitats in Western states, with some groups urging the government to grant the bird an endangered-species designation. Energy companies, meanwhile, have warned that a designation would effectively rope off Western lands to future oil and gas development.
That fight is far from over. At the end of September, the Interior Department must decide whether to list the greater sage-grouse population across 11 Western states, including Colorado, Idaho, Montana, Utah, and Wyoming, as threatened or endangered.
The oil and gas industry hope that Interior's verdict on the bistate sage grouse could mean that the larger bird population won't be listed, but many environmental groups plan to keep pushing for strict federal protections.
The Interior Department explained Tuesday's decision by saying that state, federal, and local efforts to conserve millions of acres of land along the border of Nevada and California have paid off, obviating the need to add the bird to the Endangered Species List.
"Collaborative, science-based efforts in Nevada and California are proof that we can conserve sagebrush habitat across the West while we encourage sustainable economic development," Interior Secretary Sally Jewell said in a statement.