Bill Gates Defends Meat Amid Environmental Criticism
"Evolution turned us into omnivores," the tech billionaire says.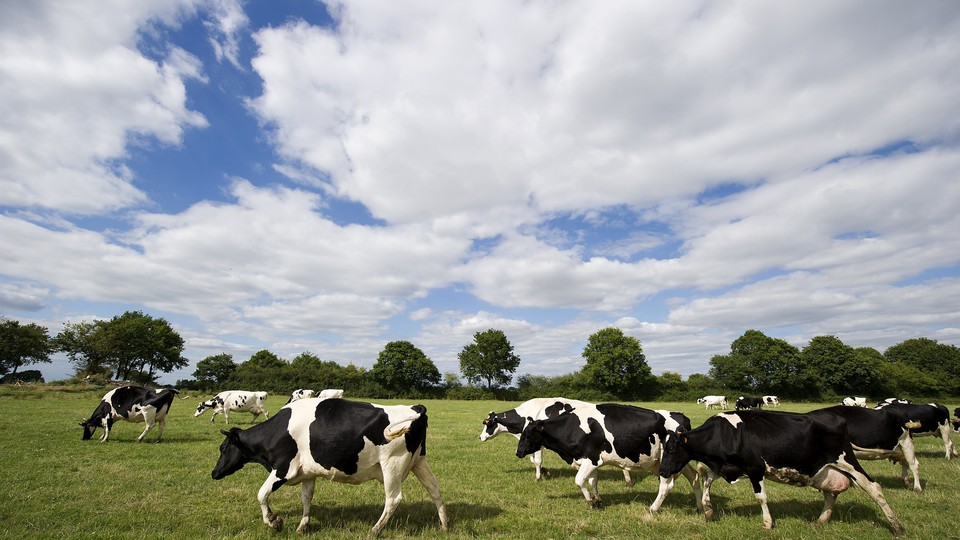 Microsoft billionaire and philanthropist Bill Gates wants you to know that eating meat can be part of a healthy diet.
In a blog post on Tuesday, Gates raised environmental concerns about the carbon footprint of livestock cultivation as meat consumption rises in developing nations. But he also says that meat can impart health benefits.
"Meat is a great source of high-quality proteins that help children fully develop mentally and physically," Gates writes, noting that the Gates Foundation is working to get "more meat, dairy, and eggs into the diets of children in Africa."
(RELATED: Americans Don't Talk About Global Warming Very Often)
Some environmentalists have called for a worldwide shift away from meat consumption as a way to curb rising greenhouse-gas emissions. But while Gates says that "raising animals can take a big toll on the environment," he doesn't think it's realistic to ask people to radically cut back on the amount of meat they eat.
"Evolution turned us into omnivores," Gates writes, adding that he was a vegetarian for a year but "eventually returned to my carnivorous ways."
Still, Gates appears intent on finding ways to make worldwide food consumption more sustainable.
(RELATED: Joe Biden Says Coal is a Way of Life)
Gates has invested in companies working to serve up alternatives to meat and says he is "hopeful about the future of meat substitutes."
Beyond Meat, one of the companies Gates has backed, aims to "reduce the world's consumption of animal meat by 25% by 2020."
Gates says he believes that "innovation will improve our ability to produce meat." He also notes that he is "optimistic" that over time demand for meat may decline.