Bernie Sanders Has a Brother, and He's Also Running for Office
Larry Sanders is running for the U.K. Parliament as a member of the Green Party.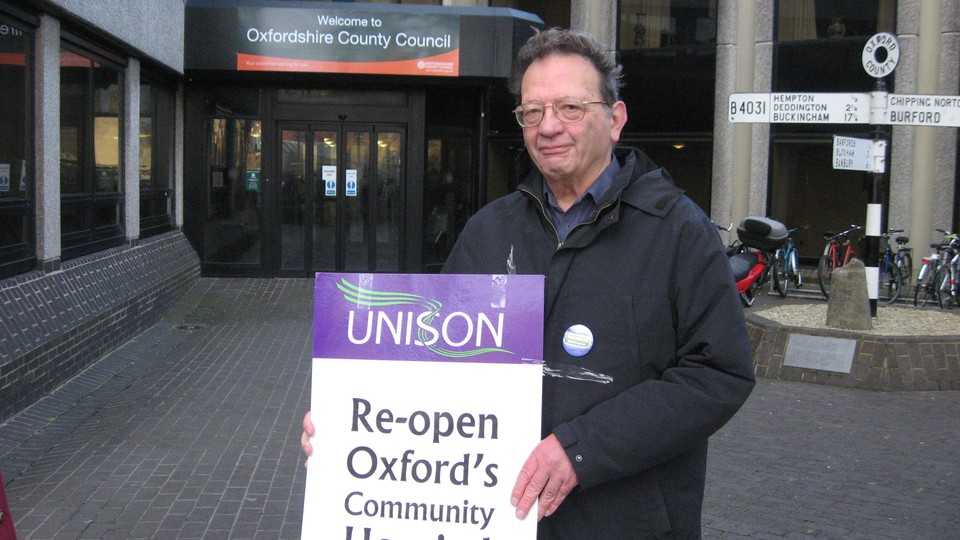 Bernie Sanders and his older brother, Larry Sanders, have a lot in common: They both grew up in New York City, they both subscribe to progressive politics, and they both have so far refused to join their countries' best-known mainstream parties. Between each man's large-framed spectacles and slowly balding, ruffled hair, they even share a slight resemblance.
And starting Thursday, they'll both be running long-shot bids for higher office: Bernie, the independent senator from Vermont, is reportedly announcing Thursday that he'll run for president, while Larry is in the home stretch of a campaign to be a member of the U.K. Parliament.
Larry Sanders's race ends May 7, when the U.K. holds its national elections. He was nominated by the Green Party in Oxford West and Abingdon in October 2014 to take on incumbent Nicola Claire Blackwood of the ruling Conservative Party. He has lived in Oxford since 1969 and has been involved in Green Party politics for 15 years.
Larry's chances of winning are admittedly about the same as Bernie's odds of becoming president. Online polling from YouGov puts his expected vote share at 5.1 percent, according to FiveThirtyEight. A former private pollster to U.K. Prime Minister David Cameron found only 4 percent of Oxford West and Abingdon voters in September said they'd vote for the Greens. The American Sanders has similarly averaged 4.2 percent in national polls of the Democratic primaries this year, according to an analysis by National Journal.
"Larry is going to do a very good job, and I suspect he's probably going to pull off the largest Green vote there's ever been in that particular constituency," said Oxfordshire County Green Party spokesman Steve Dawe, "although obviously it's very difficult and it's not likely that he will actually win."
The English Sanders's populist platform is not a far cry from the American one's. Both call for raising the minimum wage, implementing a progressive tax code, ensuring universal health care, and repairing infrastructure.
The siblings have jumped to each other's aid politically before. Then-Oxfordshire County Councillor Sanders spent time in Vermont working on then-Rep. Sanders's first Senate run in 2006, according to the Oxford Mail.
"He deep down believes he can change American politics,'' then-Councillor Sanders said of Sen. Sanders in the Boston Globe in 2010. "He's not afraid of being boring and making the same points for 20 years.''
And just last week, likely presidential candidate Sanders gave a pep talk to Oxford-area Green Party members over webcam about the similarities in progressive politics on both sides of the pond.
"From the brotherly banter," Claire El Mouden wrote on the local party's blog, "it was evident that these two brothers share more than a common political vision."
Neither Sanders could be reached for comment.