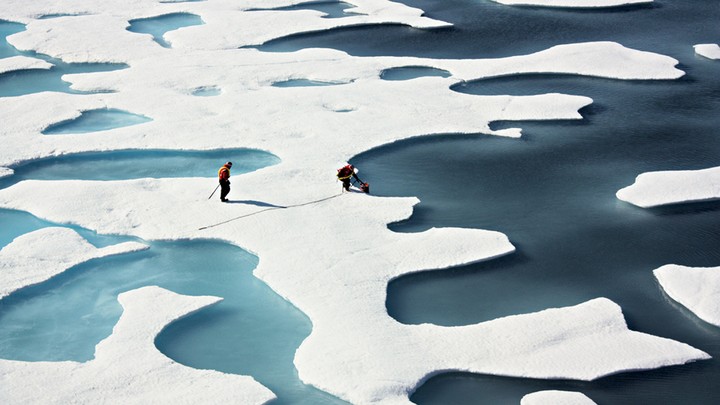 Global warming can be a touchy subject—and many Americans would rather not talk about it.
A whopping 74 percent of Americans "never" or "rarely" discuss global warming, while just 26 percent of Americans talk about it "often" or "occasionally," according to a national survey from the Yale Project on Climate Change Communication released Monday.
And 25 percent of Americans say people they know never talk about global warming at all, despite the fact that a majority of the public believes the planet is heating up and the scientific consensus that global warming is driven primarily by human activity.
The lack of buzz may signal apathy from the American public when it comes time to talk about climate change. People tend to be far less concerned about climate change than they are about other threats that they believe are more immediate, like a flailing economy or terrorist attack.
The survey results are based on interviews with 1,263 Americans ages 18 and older with a margin of error of plus or minus three percentage points.
We want to hear what you think about this article. Submit a letter to the editor or write to letters@theatlantic.com.
Clare Foran
is a former associate editor at
The Atlantic
.