Alito: Critics Waging 'Guerilla War Against the Death Penalty'
The Supreme Court justices clashed over the constitutionality of a lethal-injection drug.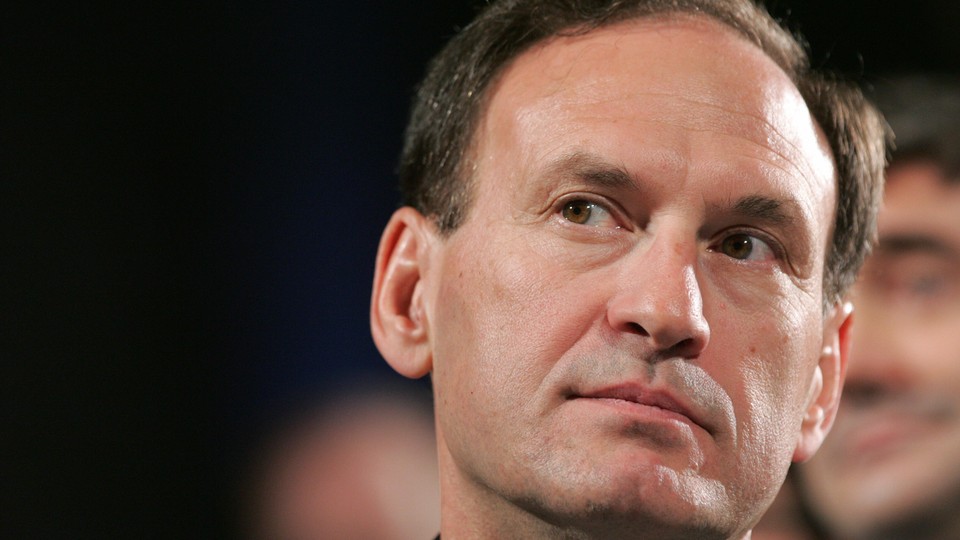 Conservatives on the Supreme Court are apparently getting frustrated with on-the-ground tactics in the campaign against the death penalty.
Justice Samuel Alito said Wednesday that critics have waged "what amounts to a guerilla war against the death penalty," by pressuring pharmaceutical companies to stop selling proven lethal-injection drugs, then filing legal challenges when the states turn to new, potentially riskier methods.
"Let's be honest about what's going on here," he said during oral arguments over Oklahoma's use of a drug, midazolam, that has been linked to several botched executions.
The tone of Wednesday's argument was barbed on both sides.
Justice Sonia Sotomayor accused Oklahoma of misrepresenting scientific data to make the drug seem safer than it is. She told Oklahoma's attorney she was "substantially disturbed" by factual assertions in the state's argument that she did not believe were truly backed up by the supporting evidence.
"Nothing you say or read to me am I going to believe, frankly, until I see it with my own eyes, in context," she said.
States tried two other anesthetics—one of which the Supreme Court explicitly vetted—before turning to midazolam. But the companies that made those drugs began taking steps that made them harder, if not impossible, for states to obtain.
Oklahoma, in written briefs in the case, said death-penalty opponents pressured the companies to withdraw their products "so that the states would be forced to alter the protocol, opening up new opportunities for Eighth Amendment challenges to delay executions."
Midazolam is used as the first drug in a three-drug cocktail for some lethal injections—specifically, it's an anesthetic, designed to put inmates into a deep coma-like state so they can't feel the pain of the drugs that actually kill them.
But midazolam does not always work.
Wednesday's arguments came exactly one year after Oklahoma first used midazolam in an execution. That inmate, Clayton Lockett, was declared unconscious after receiving a dose of midazolam. But a few minutes later, after he had received the second drug, which causes paralysis, he woke up, began to thrash around, and even said, "The drugs aren't working."
Critics say that if the anesthetic doesn't necessarily work, and inmates are therefore subjected to the excruciating pain of the drugs that kill them—it has been likened to the feeling of being burned alive—then the use of midazolam is cruel and unusual punishment.
"The reason it isn't 100 percent sure is because the abolitionists have rendered it impossible to obtain the 100 percent drug," Justice Antonin Scalia said Wednesday.