A Challenge for Iowa, N.H. Members: Keeping Campaign Staff
Lawmakers from early primary and caucus states know their aides are in high demand among presidential contenders.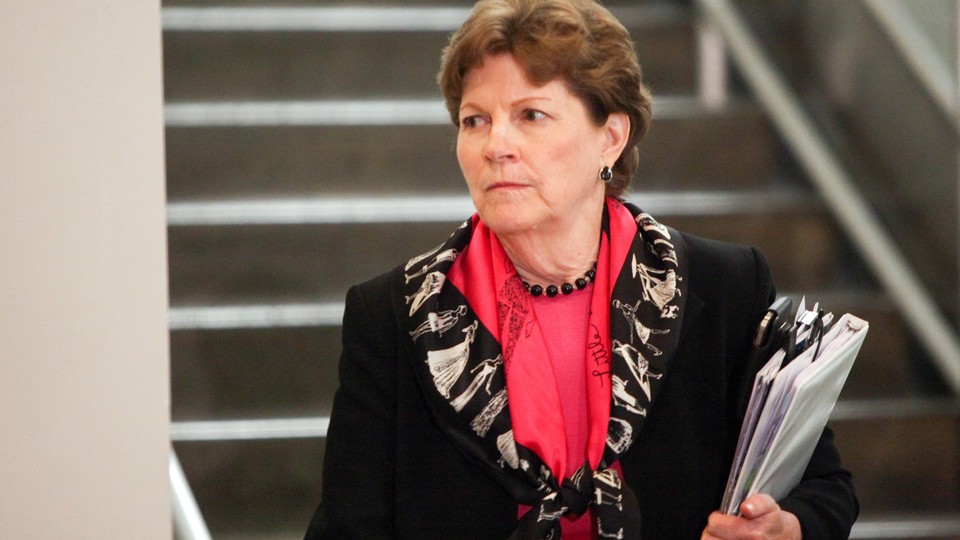 It's poaching season in Washington.
Staffers for members of Congress from Iowa, New Hampshire, and South Carolina already are turning into top targets for presidential campaigns seeking the best and brightest to help them in the early contests next year. And who better than the operatives who have worked tirelessly on Senate and House campaigns in the very states they'll need to win?
Already, Sen. Jeanne Shaheen has said good-bye to four staffers and advisers. Former campaign manager Mike Vlacich, campaign spokesman Harrell Kirstein, and former political director Kari Thurman have signed up to work on Hillary Clinton's campaign in Shaheen's home state of New Hampshire. Meanwhile, her Washington communications director Shripal Shah is taking his press experience and political bona fides to Rock the Vote.
Shaheen, of course, just won her reelection campaign, defeating former Massachusetts Sen. Scott Brown and leaving campaign staffers with little to do for the next five years.
New Hampshire's other senator, Kelly Ayotte, is in a much different position. Ayotte, who is up for reelection this cycle, said she isn't worried about losing staff to any of the Republican presidential candidates, even with easily a dozen campaigns competing in New Hampshire early next year. "All my staff is still with me, so glad to have them," Ayotte said last week.
But presidential contenders "absolutely" consult with her about staffing in the state, Ayotte said. "I think that's pretty commonplace in New Hampshire," she said.
Already, Ayotte's close confidant and former campaign adviser Rob Varsalone has signed onto Jeb Bush's presidential effort as a senior adviser to his Right to Rise super PAC, though he will continue to advise Ayotte as well. And former Ayotte staffer Andy Leach, who left her office last year to start his own consulting firm, is serving as a senior adviser to Gov. Scott Walker's campaign in New Hampshire.
Over in Iowa, Rep. Steve King says presidential candidates have been sniffing around his circle for six months now. Particularly as a member the House, where he faces reelection every two years, it can be tricky to keep his office and campaign staff at capacity during presidential years, King said. "It's difficult, but if I can maintain two or three central brains then we can hold it together," he said.
It's tough for King, who refers to his staff as a family. One of the most important qualities King looks for in new staffers is that they have the right values—and that, unfortunately for the congressman, makes them more attractive to conservative presidential candidates.
Already, Chuck Laudner, a longtime adviser and friend, has signed up to work for Donald Trump's campaign in Iowa, should he decide to enter the presidential fray. And Bryan English, a former policy adviser to King and close ally, will lead Sen. Ted Cruz's efforts in the state.
As he works to replace members of his staff swiped up by presidential contenders every four years, King keeps an eye out for applicants who may be more interested in the letters behind his name and a future presidential campaign, rather than on his constituents. "People will sometimes look and think they want to have my name on their resume; I'm sure that that pays off because it seems like our office is being pinged pretty often, but not only for presidential campaigns but also for other work around the Hill," King said.
Sen. Lindsey Graham, who is considering his own presidential bid this cycle, said he's lost staffers from his South Carolina office to past contenders for the White House. "I mean, everybody's trying to put together the best team they can," he said. The irony that he may now be the poacher himself isn't lost on Graham. "I'll tell you this; I'll have the finest campaign team of anybody in South Carolina if I'm on the ballot," he said, chuckling.
This happens every cycle, according to former Sen. Tom Harkin of Iowa. In between his own campaigns for reelection, Harkin said in an interview, he even encouraged staffers to join presidential campaigns, particularly the younger members of his staff.
"A lot of people I've hired in the past that come to work for me have not been involved in a campaign," Harkin said. "They graduate from college, they've done policy work or things like that but they've never really done a campaign. So when a presidential campaign rolls around ... if they wanted to work on a campaign I would encourage them to do so just to get that kind of experience."
That kind of experience pays out well for the members as well. Harkin remembered that in 2000, he offered up several staffers to Al Gore's presidential campaign, knowing he'd have a difficult election of his own in 2002.
"I was going to have a tough race and I thought well, aside from liking Al Gore "¦ I thought they'd get good experience for my race," Harkin said. "I'll bet there's more like me than not, especially senators. Every six years we run, and "¦ in those off-years its a chance for our people to get the campaign experience, especially in the state you represent."
King agreed, noting that this is one way to build up a network of allies in your home state. "These [presidential] candidates, soon they'll be dropping out instead of dropping in," leaving staffers with campaign experience for members like King to scoop up, he said.
But King said that, unlike Harkin, he doesn't want too many of his staffers heading out on the campaign trail. And although he's more than willing to recommend staff for the presidential candidates he believes in, he works hard to keep his own team together. "We have an excellent, excellent team of bright young people that need to build an institutional memory so that we can be more effective in representing my constituents," King said. "It's a constant struggle to try to keep the salary and the benefits up high enough [to keep them]."
"I want to see the heart of the heartland values arrive in the Oval Office," King said. But the best way to do that, he tells his staff, is through his own office.
Former Rep. Charlie Bass, a  New Hampshire Republican, argued that sending campaign staffers to a presidential campaign can be a strategic choice, pointing to Shaheen's decision to send her campaign staff to the Clinton campaign. "She's probably not displeased at all about this because she wants to win New Hampshire for Hillary Clinton. And who better to put in charge than her campaign manager from last year?" Bass said.
"I think there's a perception that staffers are irreplaceable," Bass said, "and I can assure you, having been one myself, that that's not the case."