Senate Can't Get Around Obama on Keystone XL
Lawmakers fell short of overriding the president's veto, but Wednesday's vote again showed a bipartisan majority in favor of the pipeline.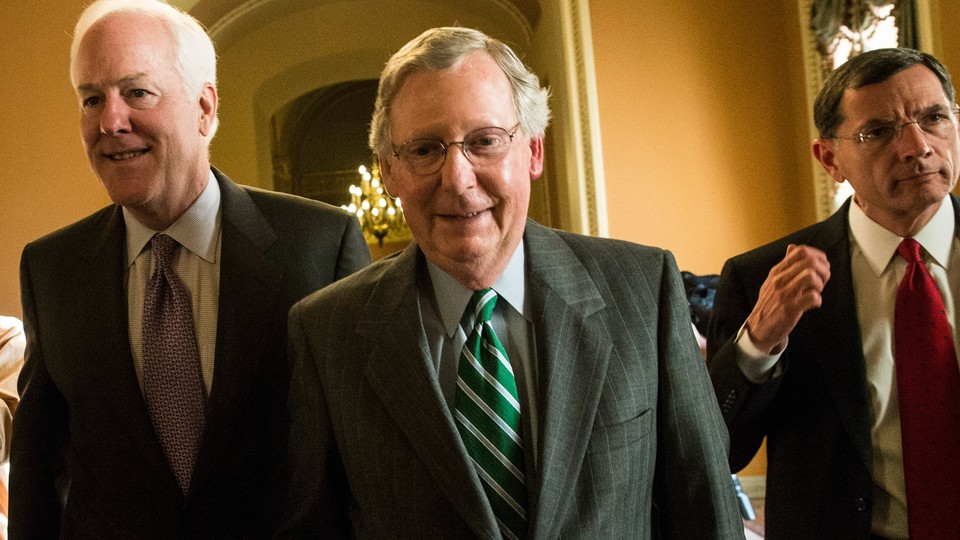 The Senate failed to override President Obama's veto of a bill that authorizes construction of the Keystone XL pipeline on Wednesday, voting 62-to-37 when 67 votes were needed to get around the White House opposition.
But the override effort, while doomed to fail from the get-go, nonetheless gave pipeline backers another chance to tout bipartisan support for the pipeline. Eight Democrats joined 54 Republicans in the unsuccessful attempt to get around Obama's veto, which arrived late last month.
Those Democrats were the same who voted in favor of the Keystone approval bill that cleared the Senate in late January except for Sen. Joe Donnelly of Indiana who was not present for the vote.
Republicans used the override attempt to launch fresh political attacks against the White House as they weigh new legislative attempts to authorize the project.
"President Obama is signaling to extreme special interests that his party is turning away from workers and toward them," Majority Leader Mitch McConnell on the Senate floor Wednesday. He also sought to highlight Democratic divisions on the project.
"We have seen how the president's veto has outraged some in the labor-union community. I know it makes some of our Democratic colleagues pretty uncomfortable as well," he said.
But Sen. Barbara Boxer, a Keystone opponent who heads the Senate's Environment and Public Works Committee, said it was Republicans who were catering to a narrow constituency. "As I look at this bill, it says to me that the only people that get helped are the big Canadian-oil special oil interests," she said on the Senate floor ahead of the vote.
TransCanada Corp.'s multibillion-dollar pipeline would carry crude oil from Alberta's oil sands to Gulf Coast refineries.
Obama said pro-Keystone legislation approved by the House and Senate in recent weeks would improperly trample the State Department's ongoing, years-long review of Keystone.
He told Reuters Monday that a federal decision on a permit is expected in "weeks or months."
The project has for years been a political headache for the White House, which faces dueling pressures from important parts of the Democratic base.
Environmentalists bitterly oppose the pipeline while a number of major unions want it built.
This story is breaking and will be updated.
---
Clare Foran contributed to this article