Republicans With a College Degree Are Less Likely to Worry About Global Warming
Education appears to deepen the divide between Democrats and Republicans over climate change.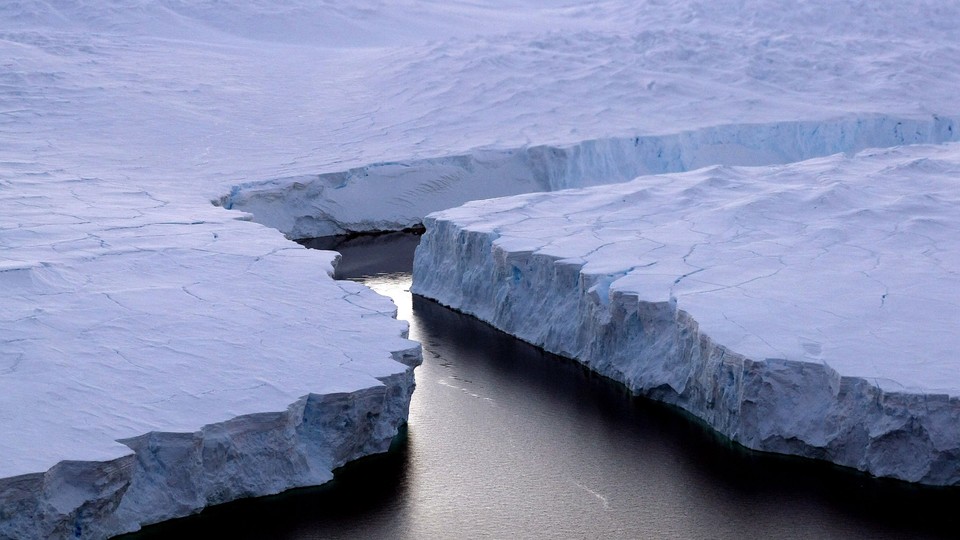 More education makes Democrats more concerned about climate, but among Republicans, it's the opposite.
That's according to a Gallup Poll released Thursday, which found that Republicans with a college degree are more likely to say that concern over climate change has been overblown than are Republicans with a high school degree or less.
In contrast, college-educated Democrats are more likely than Democrats who have not graduated from college to worry about global warming.
The results of the nationwide study suggest that rather than helping to bridge a deep public opinion divide between Democrats and Republicans over the causes, existence, and severity of climate change, greater educational attainment only solidifies entrenched partisan positions.
(RELATED: The Guide to Republicans and Climate Change)
As a result, Gallup concludes that "partisanship rather than education is a main lens through which Americans view global warming and its effects."
Only 8 percent of Republicans with a college degree said that they "worry about global warming a great deal," compared with 23 percent of Republicans who had finished high school or dropped out without receiving a diploma.
On the other end of the political spectrum, 50 percent of college-educated Democrats said that they "worry about global warming a great deal," compared with just 45 percent of Democrats with a high school diploma or less.
Gallup's polling is based on yearly surveys carried out between 2010 to 2015 with an aggregated random sample of 6,154 adults. The margin of error for the poll is plus or minus 1 percentage point.
(RELATED: Marco Rubio and Rand Paul Said Congress Shouldn't Act on Climate Change -- But 5 Republicans Disagreed)
The vast majority of scientists say that climate change is real, caused primarily by human activity and that the impacts of a warming planet, including hurricanes, floods, and tornadoes, are already being felt.
That scientific consensus has not translated into political agreement over global warming, however, and a contentious partisan debate over climate change continues.
Most GOP congressional leaders and likely Republican presidential contenders say the climate is changing. But many chalk that change up largely to natural variations in the Earth's atmosphere and temperature, with few willing to pin the blame on the burning of fossil fuels.
Ted Cruz—the first major candidate so far to declare his candidacy in the 2016 race—said earlier this week that there has been "no significant warming" in the past 17 years. Cruz compared climate activists to "Flat Earthers."
Marco Rubio and Rand Paul, two other 2016 hopefuls, voted against an amendment on Wednesday that said that climate change is real and caused by human activity and calaled on Congress to curb carbon emissions.