Republicans Push Climate Change Cuts at CIA, Defense Department
House Republicans want to eliminate climate research.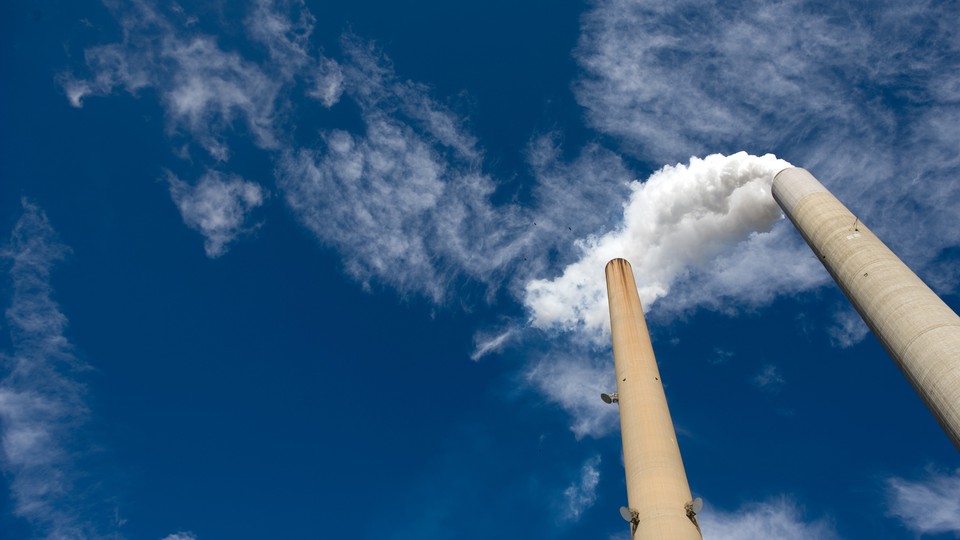 Climate change is on the chopping block.
If Republicans get their way, the CIA and the Defense Department could soon have a lot less cash for climate research. The House GOP budget unveiled on Tuesday calls for cuts to CIA and DOD programs devoted to the study of global warming, despite the fact that the military has identified climate change as a major national security threat and a key priority.
"The Department of Defense and the Central Intelligence Agency, two of the most important agencies in our national security apparatus, currently spend part of their budget studying climate change," the budget states.
The fiscal blueprint lists climate-change funding at DOD and the CIA as "examples of areas where there should be room to cut waste, eliminate redundancies, and end the abuse or misuse of taxpayer dollars."
(RELATED: Ted Cruz Tells NASA to Stop Worrying About Climate Change and Focus on Space)
"There are dozens of programs that are duplicative or waste taxpayer dollars on activities that are not core functions of the federal government. This budget cuts or consolidates these programs and encourages Congress to take proactive steps toward reform," it states.
The budget is not law, yet. And Democrats and the administration are all-but-guaranteed to push back against any proposed spending cuts aimed at climate science.
But calls from Republicans on Capitol Hill to cut climate funding have been growing louder in recent weeks, and they could offer a preview of looming budget fights over climate change and other environmental priorities.
Republican Sen. and likely 2016 presidential contender Ted Cruz is pushing for less climate science funding at NASA, a message he stressed at a subcommittee hearing on the space agency's budget last week.
(RELATED: Kerry Hits Back at Florida's "Climate Change" Ban)
Cruz and other high-profile Republicans openly question the existence of climate change.
But while a contentious debate over global warming rages in the halls of Congress, the vast majority of scientists say that the matter is settled science: Between 95 and 97 percent of scientists say that climate change is real and caused by human activity such as the burning of fossil fuels.
President Obama has made actions to address climate change a cornerstone of his second-term agenda, unveiling landmark regulations to rein in carbon pollution from power plants. And according to NASA, 2014 was the hottest year on record since record-keeping started in 1880.
The budget also slams the idea of creating a carbon tax, a policy that many Democrats support as one avenue to cutting emissions.
"This resolution also rejects the idea of instituting a carbon tax in the United States, which some have offered as a new source of revenue," the legislative text of the budget states.
This story is breaking and has been updated.
---
Ben Geman contributed to this article