Republican 2016 Contenders, Hillary Clinton Spar Over Letter to Tehran
Despite criticism that the Senate GOP overstepped by writing to Iran, some of the party's presidential hopefuls are shouting, "Me, too!"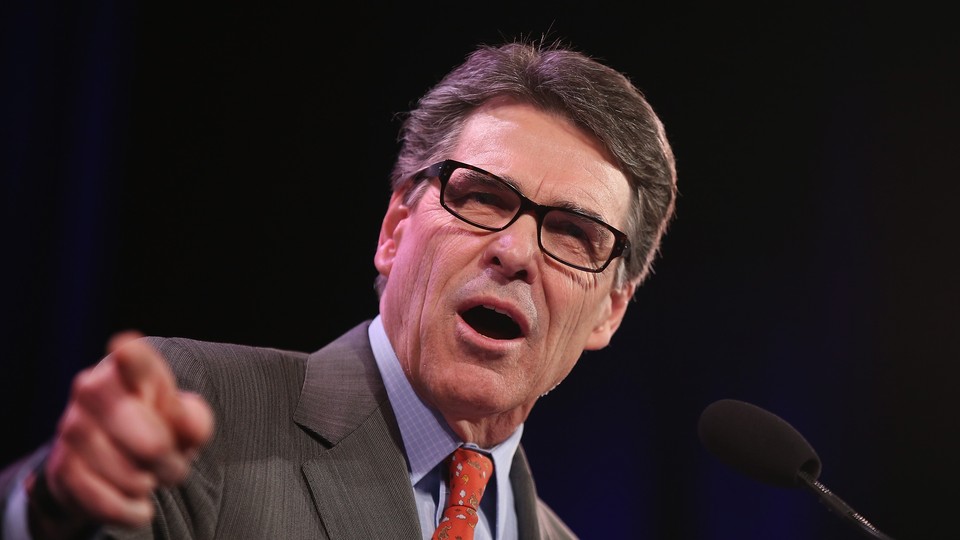 The GOP's 2016 contenders aren't just rallying behind a controversial letter Senate Republicans sent to Tehran. Many are eager to affix their signatures.
Most potential Republican presidential candidates are expressing support for the letter signed by 47 GOP senators, warning Iran that the next president could easily undo any nuclear agreement brokered by President Obama if it is not approved by Congress.
The letter, written by Sen. Tom Cotton of Arkansas, already includes the names of four senators who are considering White House campaigns: Ted Cruz, Rand Paul, Marco Rubio, and Lindsey Graham.
From outside Washington, Louisiana Gov. Bobby Jindal was the first to weigh in Tuesday, calling on all prospective presidential candidates in both parties to sign on.
"[E]very single person thinking about running for president, on both sides, should sign on to this letter to make clear to Iran that they are negotiating with a lame-duck president," Jindal said in a statement. "Make no mistake—any Iran deal that President Obama makes is not binding on a future president."
Later Tuesday, Cotton's office announced that Jindal's name was added to the letter.
Former Texas Gov. Rick Perry also was quick to announce he would aid the effort, tweeting, "I would be proud and honored to sign the letter @SenTomCotton has put forward on Iran." Cotton tweeted back, "I welcome your signature!"
Rick Santorum, former senator from Pennsylvania, praised Cotton's effort too, adding that Obama cannot "usurp" the Senate's authority. "I am grateful that the U.S. Senate is exercising their constitutional prerogative to stop this reckless diplomacy by the Obama-Kerry-Clinton foreign policy team," Santorum said in a statement.
Meanwhile, Scott Walker and Jeb Bush signaled their support for the Senate Republicans' efforts without explicitly signing on to the letter.
"Republicans need to ensure that any deal President Obama reaches with Iran receives congressional review," Walker said in the statement. "Unless the White House is prepared to submit the Iran deal it negotiates for congressional approval, the next president should not be bound [by] it. I will continue to express that concern publicly to the president and directly to the American people."
Bush took a similar route, criticizing the White House's handling of the issue. "The senators are reacting to reports of a bad deal that will likely enable Iran to become a nuclear state over time," Bush said in a statement. "They would not have been put in this position had the administration consulted regularly with them rather than ignoring their input."
For her part, former Hewlett-Packard CEO Carly Fiorina said in a statement to The Huffington Post that Republicans "need to continue to work toward a bipartisan, veto-proof majority of senators who will demand their rightful and constitutional place in the negotiation approval process."
What about the Democrats? Former Secretary of State Hillary Clinton called the letter "out of step with the best traditions of American leadership."
UPDATE: Clinton further criticized the letter afternoon, this time explicitly going after her 2016 rivals in a tweet: "GOP letter to Iranian clerics undermines American leadership. No one considering running for commander-in-chief should be signing on."
Jindal's Twitter reply: ".@HillaryClinton No one who allows Iran to become a nuclear power should consider running."