Obama Team Reaches Out to Dems on Trade Pact, But the Party's Split Remains
The U.S. trade representative said members would have more access to documents related to the Trans-Pacific Partnership—but some Democrats are still unsatisfied.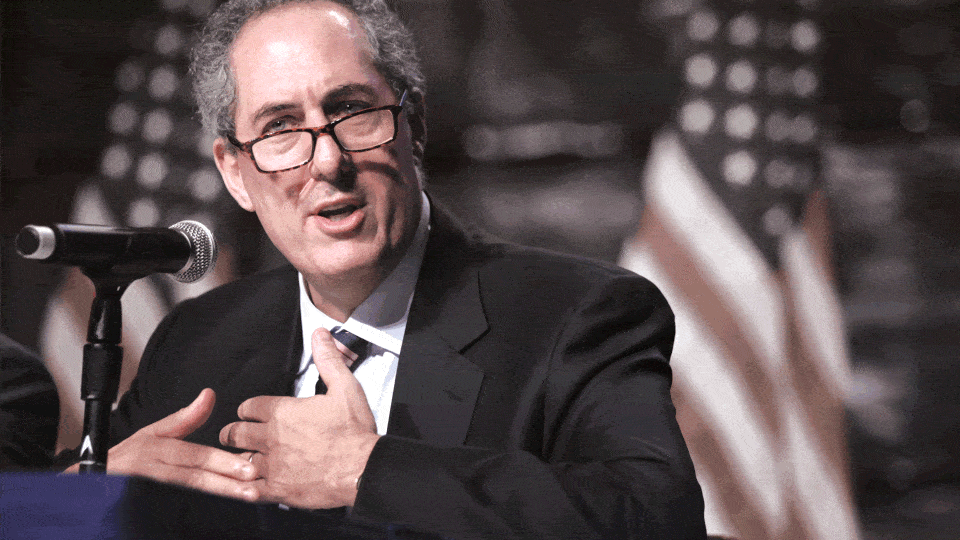 The Obama administration on Wednesday offered new concessions in a bid for Democratic support for new trade deals, but in-person meetings from high-ranking officials—and promises of more access to inside information on the negotiations—were not enough to win over some of the president's fellow Democrats.
U.S. Trade Representative Michael Froman had two meetings with House Democrats Wednesday, one accompanied by Treasury Secretary Jack Lew and the other by Labor Secretary Thomas Perez, among others. Both were related to the Trans-Pacific Partnership, a free-trade agreement among 12 Asia-Pacific countries, including the United States, Australia, Japan, and Mexico. The meetings were first reported by The Hill newspaper.
As a part of the meeting, the officials also granted members of Congress more access to documents related to the negotiations—a response to criticism from members that they've lacked information about the negotiations.
Froman told reporters after the meeting with House Democrats that Perez said the Obama administration had worked with committees to make certain changes to increase accessibility. "We decided today to move forward with some early actions in this area by making the text available in the security office, having plain language summaries of each chapter to help facilitate members' understanding and access to the text," Froman said, adding that members will be allowed to bring staff with appropriate security clearances.
Rep. Lloyd Doggett, a Democrat from Texas, welcomed accessibility, as well as the ability to see the positions of foreign governments on disputed points of the deal. "It's of particular importance to see the positions that countries are taking," Doggett told National Journal.
But even as the administration attempted to boost transparency, there were reminders of the talks' secrecy. "They handed me the documents, wouldn't allow me to take any notes when I was reading the documents, wouldn't allow me to keep any notes, wouldn't allow me to have my staff in the office, actually told me I couldn't discuss it with other members," Rep. Alan Grayson told National Journal after one of the meetings.
And the intraparty rift over trade policy clearly remains open. One particular point of contention is trade-promotion authority, a "fast-track" power the administration has requested that would give the executive branch more leverage to negotiate trade deals. Any deals reached would still but subject to congressional approval, but the legislative input would be limited to an up-or-down vote in Congress, and lawmakers would not have the ability to amend the deals.
Democratic Rep. Rosa DeLauro of Connecticut said there are still not the votes for providing that power. "There are a lot of unanswered questions that we would have and before we would begin to think about providing trade promotion authority," she said.