Key Democrat Open to Replacing FCC's Net Neutrality Decision
Sen. Bill Nelson would support "true bipartisan congressional action" on net neutrality.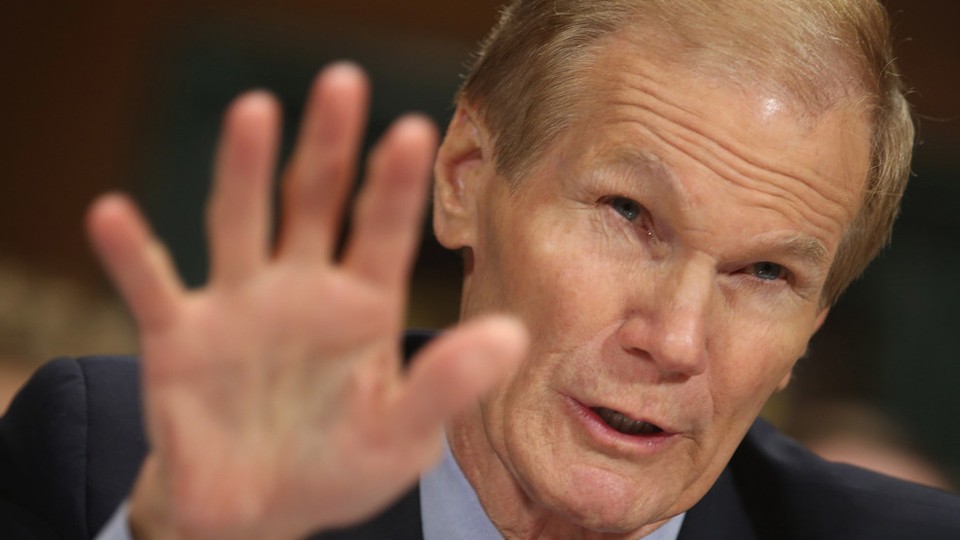 A top Senate Democrat signaled Wednesday that he's ready to negotiate on legislation to replace the Federal Communications Commission's controversial net neutrality decision.
"I remain open to true bipartisan congressional action, provided that such action fully protects consumers, does not undercut the FCC's role, and leaves the agency with flexible, forward-looking authority to respond to changes in the dynamic broadband marketplace," Sen. Bill Nelson, the top Democrat on the Senate Commerce Committee, said at a hearing Wednesday.
The Florida Democrat decried the "rhetoric" surrounding the net neutrality debate, and argued that Congress, and not just the FCC, should weigh in on the issue. "For me, the key question we must ask now is how to take what the FCC has done and provide the certainty that only legislation can provide," he said.
The statement is promising news for Republicans, who are trying to craft compromise legislation on net neutrality.
The FCC's rules, approved last month, classify Internet providers in the same legal category as telephone utilities. Republicans and business groups fear that classification will create a crippling regulatory regime.
Commerce Committee Chairman John Thune, along with Republican leaders in the House, floated draft legislation in January that would allow the FCC to enforce net neutrality protections but would repeal the commission's other legal powers to regulate Internet service.
Democrats have warned that the the draft contains loopholes and would hamstring the FCC's ability to address an array of issues outside of net neutrality. Thune and other Republicans, however, have been trying to coax Democrats to the negotiating table and have said they are willing to revise the draft.
Not all Democrats believe that there is any real common ground to find.
"I think it would be ill-advised for Congress to move in and try to be the agency of expertise," Sen. Ed Markey, a Massachusetts Democrat, said.
Sen. Brian Schatz, a Hawaii Democrat, said the issue is "worth discussion" in Congress, especially because of the possibility that a court will strike down the FCC's regulations. But he said he isn't "necessarily hopeful" that the two parties will be able to agree on anything.
'We don't have a meeting of the minds on the basics of the legislation," Schatz said. "I think we ought to be direct with each other about what's realistic."