Is Joe Biden Running for President?
The vice president may be an afterthought in the race for the nomination, but unlike other top Democrats, he's visited all three early primary states this year.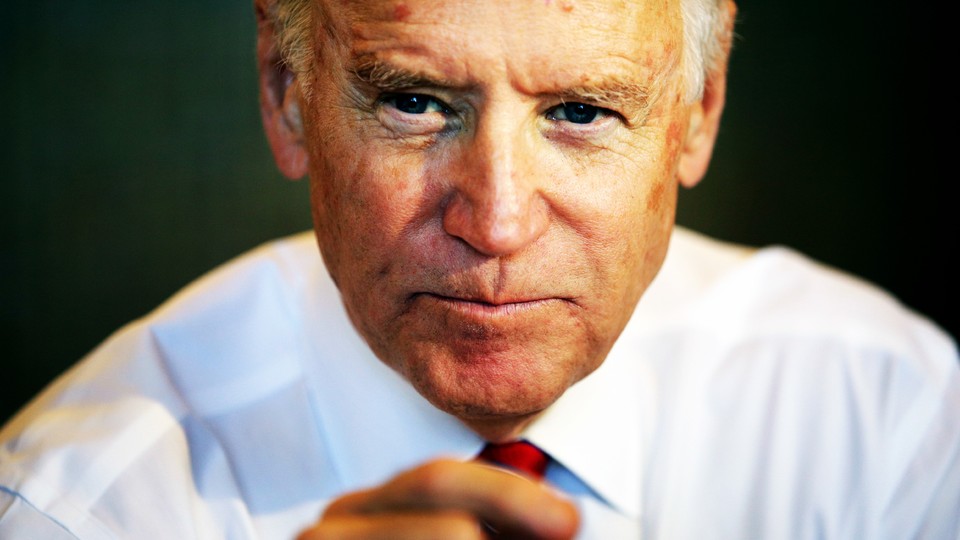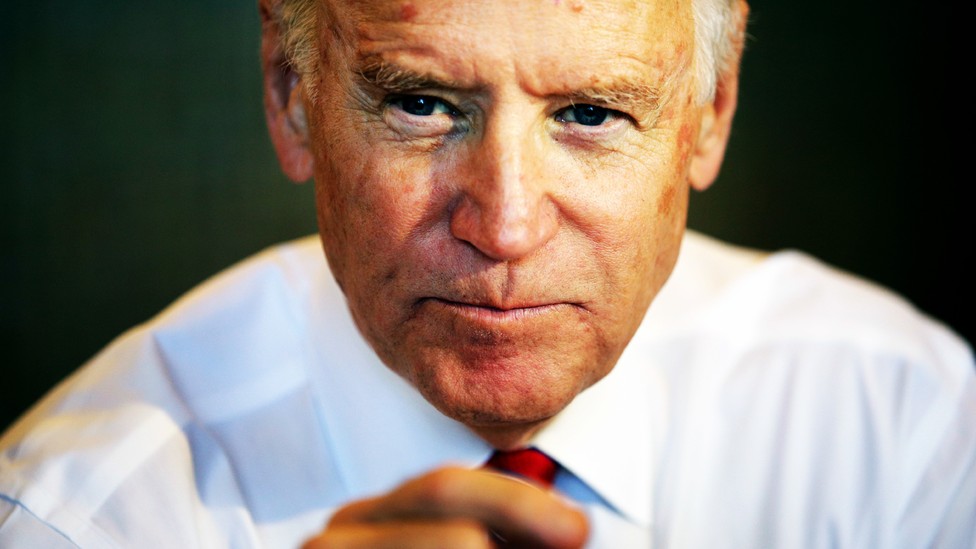 There's only one prominent Democratic contender who has traveled to all three early presidential primary states so far in 2015. It's not Hillary Clinton. Nor is it Elizabeth Warren, Bernie Sanders, or even Martin O'Malley.
It's Joe Biden, who may be running the most under-the-radar White House campaign of any sitting vice president in modern times. Biden made stops in Iowa, New Hampshire, and South Carolina last month. The appearances were all ostensibly aimed at promoting President Obama's agenda, but as the old axiom goes, no politician visits any of these states by accident, and certainly not in the calendar year before primary voters head to the polls.
The 72-year-old, generally regarded as the nation's well-meaning but goofy (and occasionally creepy) grandpa, Biden has long been considered an afterthought in the 2016 sweepstakes. The assumption: He's not crazy enough to think he could take on Hillary, his good friend and former Cabinet-mate...is he?
To hear the vice president tell it, however, that's exactly what he'll be considering over the next several months. Unlike Clinton, Biden has never been coy about his interest in seeking the presidency for the third time since 1988. Asked by ABC's George Stephanopoulos in January whether he might challenge the former secretary of state, Biden replied, "Yes, there's a chance." He said he views the 2016 field as "wide open" on both sides and emphasized that he doesn't need to make a decision on the race until late in the summer. Speaking in Iowa last month, Biden also notably embraced the idea—leveled as criticism by Republicans—that the Democratic nominee in 2016 would be running for Obama's third term. "I call it sticking with what works," the vice president declared.
At the same time, Biden has made no formal moves to set up a political organization or campaign committee, hire staff and volunteers, or raise the money needed to be a viable candidate. Friends and former advisers wouldn't speak on the record about a possible Biden bid, saying the vice president told his inner circle last year that he did not want to encourage public talk about a White House candidacy for some time. His office wouldn't comment for this story, either. Yet it's clear from his travel and own remarks that Biden has not dismissed the possibility of running. His friends and allies insist the vice president is neither delusional nor is he simply positioning himself as a back-up for the Democratic Party in case Clinton forgoes the race or implodes politically.
"I can tell you without any fear of contradiction, her decision will have no impact on his," Dick Harpootlian, the former state Democratic chairman in South Carolina, told me last week. A colorful personal-injury lawyer in Columbia, Harpootlian has emerged as Clinton's chief antagonist within the party in recent weeks. When he's not telling anyone who will listen that the scandal over Hillary's secret email system will torpedo her candidacy, Harpootlian has been talking up Biden as the party's best alternative.
"This is a guy who is more knowledgeable about foreign affairs than Hillary Clinton and John Kerry put together," Harpootlian said. He pointed to Biden's proposal nearly a decade ago to partition Iraq into three parts controlled by Sunnis, Shiites, and Kurds. It was derided by many in the foreign policy world, including the defense secretary at the time, Robert Gates. But with the rise of ISIS, Harpootlian argued it was prescient. "Think if we had done that where we'd be today," he said. "There would be no ISIS. There would be no al-Qaeda operating in Iraq. He was ahead of his time on that, and I think everybody today agrees he was right."
In a speech to the Human Rights Campaign on Friday, Biden also touted his decision to come out in support of gay marriage before Obama in 2012, a move that annoyed the White House at the time. Clinton didn't publicly embrace marriage equality until after she left the State Department.
Yet more than any policy position, Harpootlian argues, Biden's advantage resides in his ability to contrast himself favorably to Clinton just by virtue of his background and his personality. Until he became vice president, and even as a senator riding an Amtrak train back and forth to Delaware several days a week, Biden "lived a very moderate, middle-class life," Harpootlian said. Not so for Clinton:
Hillary Clinton is surrounded by this cocoon of political operatives.
She hasn't got a cup of coffee in the morning that wasn't delivered to her by somebody on a silver platter for the last 25 years. So you contrast the two, and Joe Biden has a gut sense for what is best for the average of us, the average person.
If Biden excels at anything, it's coming across as authentic. But as many Democrats clamor for Clinton to claim her place in history as the first woman president, there's no evidence of a similar yearning for Biden. He's been on the national stage even longer than Clinton, and many of the Democrats cool to a Clinton candidacy want a fresher face, not another Beltway veteran. Biden's first presidential bid, in 1988, collapsed amid a plagiarism scandal, and when he took on Clinton and Obama 20 years later he didn't make it beyond a 5th place finish in the Iowa caucuses. She is clobbering him in early polling, and you get the sense from watching Biden's efforts to keep his name in the running that he simply wants to be wanted. Democrats "love old Joe, Uncle Joe, but I just don't see any movement for him at all," said Steffen Schmidt, a professor of political science at Iowa State University. He noted that even Bernie Sanders, the liberal Vermont senator, drew a more enthusiastic crowd when he appeared in Iowa last month. When Biden showed up, Schmidt said, "the reaction was a fairly large yawn."
It may well be that Biden doesn't run at all. He's still the vice president for another two years, and frequent travel—whether to early primary states or any others—is part of the job. His friends say he genuinely believes the Obama economic record hasn't gotten enough credit, and his desire to tell that story is, in part, fueling his road tour this year. Yet if he did jump into the race, it wouldn't surprise some of his longtime supporters. Harpootlian recalled (as he initially told the Wall Street Journal) that when Biden visited South Carolina in February, he personally urged the vice president to run in 2016. "He gave me a big hug, and a big wink, and he said, we're going to talk about that," he said. Biden, Harpootlian said, "was ebullient."