How Harry Reid Stacks Up Against Other Senate Leaders
Harry Reid is the seventh-longest-serving leader in the Senate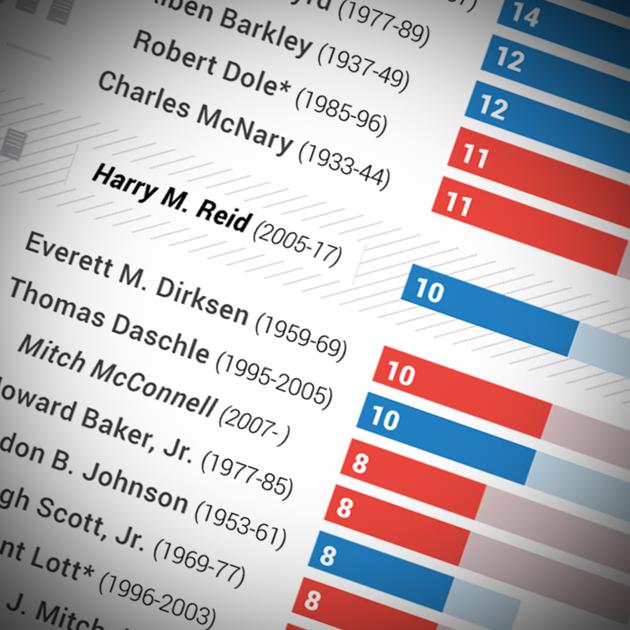 Harry Reid announced his retirement from the Senate on Friday morning. Taking a look at the longest-serving leaders in the Senate, regardless of party, Reid places seventh in length of tenure as a party leader..
However, an average of only 191 bills were passed each year during Reid's tenure as Senate Democratic leader, one of the lowest rates in recent Senate history.
Placing first is Mike Mansfield who served as Democratic Senate leader for 16 years, starting in the early 1960s, with an average of 504 enacted bills a year.