Grijalva: Climate Letters Went Too Far in Seeking Correspondence
The House Democrat defended his push for disclosure of funding sources, but says a request for professors' communications was an "overreach"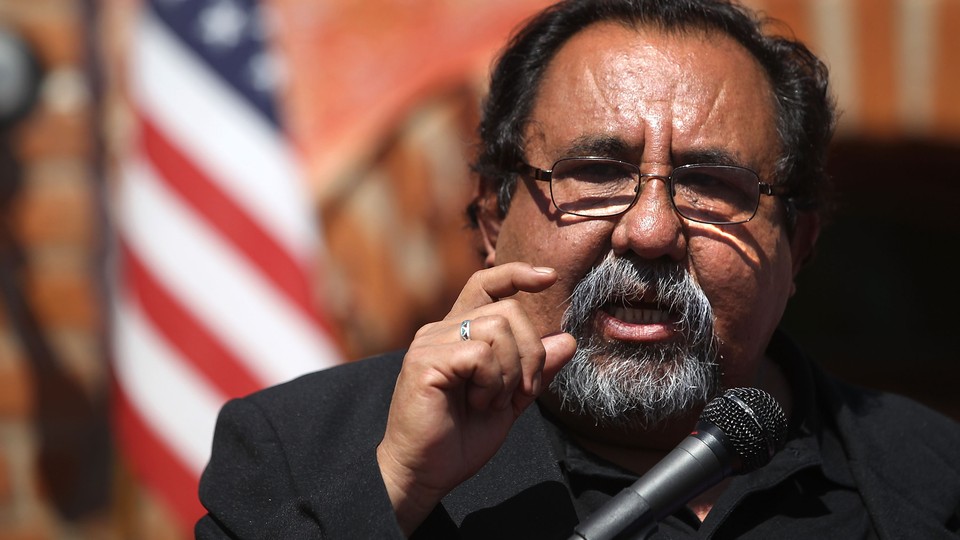 A prominent Democrat probing outside funding for seven university professors who stake out skeptical or controversial positions on climate change said his request for their correspondence with funders and others was an "overreach."
But Rep. Raul Grijalva is also strongly defending his search for ties between fossil-fuel interests and climate research against charges that it's a "witch hunt," arguing that the thrust of the inquiry is aimed at providing important disclosures.
The Arizona Democrat sent letters last week to seven universities seeking information on the sources and amounts of external funding for research, consulting, travel, and more.
The letters also broadly asked for "communication" regarding the funding, and communication related to testimony to Congress and other bodies prepared by the professors.
"The communications back-and-forth is honestly secondary, and I would even on my own say that that was an overreach in that letter," Grijalva, the top Democrat on the Natural Resources Committee, told National Journal on Monday. "I want the disclosure [of funding sources]. Then people can draw their own conclusions."
His probe follows revelations that Wei-Hock (Willie) Soon of the Harvard-Smithsonian Center for Astrophysics, who disputes the scientific consensus that human activities are the main driver of global warming, failed to disclose research funding from Exxon, Southern Company, and other fossil-fuel industry sources.
Grijalva's probe has drawn fire in recent days from critics who call it an affront to academic freedom, and the request for communications has been one of the focal points.
"[R]equesting copies of the researcher's communications related to external funding opportunities or the preparation of testimony impinges on the free pursuit of ideas that is central to the concept of academic freedom," the American Meteorological Society said in a letter to Grijalva Friday.
Also on Friday, the head of another scientific group, the American Geophysical Union, said in a blog post that seeking disclosure of funders is appropriate but that "asking them [professors] to share drafts of testimony or communications about that testimony goes too far."
Grijalva played down his interest in receiving copies of the communications. "As long as we get a response as to the funding sources, I think everything else is secondary and not necessary," he said in the Capitol on Monday evening.
Grijalva said he was willing to "eliminate that request" for communications if it becomes a barrier to the other disclosures that he is seeking.
The letters also seek information on the universities' policies on financial disclosure and copies of the financial-disclosure forms that the professors have filed.
Grijalva is targeting academics who have testified before Congress at the invitation of Republicans and have generally contested the scientific consensus around the reality of human-induced climate change or downplayed the risks.
"This is not a witch hunt. We are not asking for all their data, for all their research. We are asking for disclosure, simple as that," he said.