Democrats Wonder, Did Clinton Learn Anything From 2008?
Dems are frustrated but with no alternative contender, they're left to debate fixes that are anything but.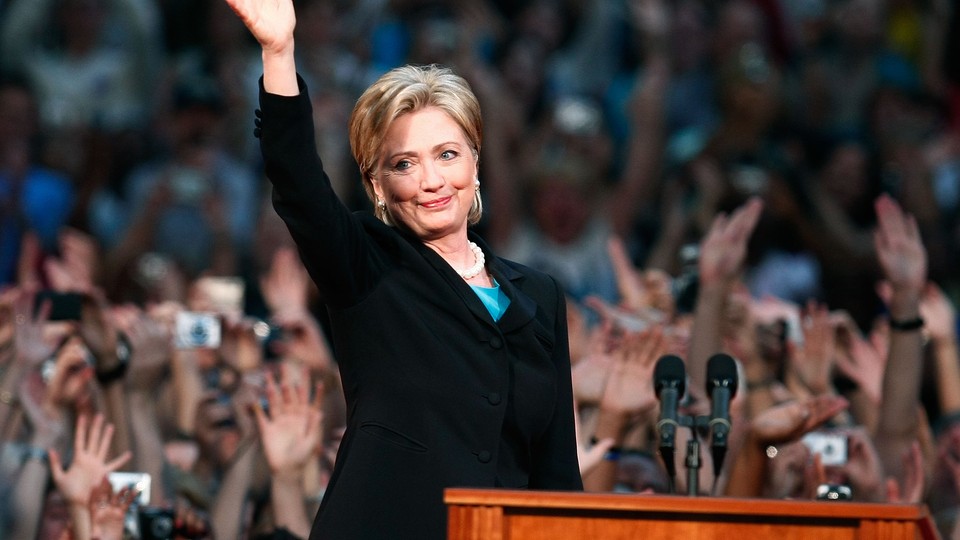 Private e-mail. Donations from foreign governments. Public fights with reporters. The storylines enveloping Hillary Clinton have Democrats worrying that their only viable presidential contender learned nothing from her failure in 2008.
Party strategists, aides, and fundraisers concede Clinton's use of a private e-mail account to conduct all of her official State Department business exposes a serious vulnerability. That, coupled with news that the Clinton Foundation accepted foreign donations, plays right into the characterization of Clinton as secretive and arrogant that her team is eager to shed.
But with no alternative candidate in sight, Democrats are reduced to debating whether the fix is an uncompetitive primary that might give Clinton some practice time, or just a sooner-than-expected campaign launch to reclaim the news cycle.
Neither, however, can do anything to address what party insiders say is the bigger problem: Publicly, it looks like Clinton has again surrounded herself with a team known more for insularity, infighting, and drama than for effective messaging. Democrats say she's made some strong hires who could alter the Clinton team's public persona, but that team has yet to step up to the plate, leaving the messaging to the same people who caused Clinton so many headaches in 2008.
"This was a problem that was created and executed by Hillary Clinton and her advisers," said Boyd Brown, a South Carolina Democratic National Committee member and former state lawmaker. "And it is reminiscent of the same arrogance that we saw in 2008 during that campaign, that they can just do what they want and get away with it."
While Democrats say they think the e-mail saga is unlikely to hurt Clinton in the long run, that's largely irrelevant when, as the party stands today, there's nowhere else to turn anyway.
"It's not something that defines a candidate and not something that sticks with voters. What it does highlight is the need for Secretary Clinton to have a full time, talented operation running right now, whether she has declared or not," a Senate Democratic aide said. "If she wants to get past this stage of the campaign without sustaining any damage, she needs to get her operation into high gear."
So at best, Clinton could benefit from a primary to beef up her campaign team, hone her message, and work on her retail presentation, some Democrats argue. Others say the controversy shows that Clinton should formally announce her presidential campaign sooner rather than later.
"This is a good reason to get out, announce, get the campaign structure together and start talking about real issues, because that's what people want to hear about," said Steve Elmendorf, a Democratic lobbyist. "I think this would be easier if she had a campaign apparatus in place and she was actually running."
In any case, Democrats say Clinton can no longer hold her fire. Republican candidates and, perhaps even more significantly, the media already are treating her as the nominee and applying the scrutiny that comes with it. Indeed, the e-mail discovery was not the first, nor will it be the last, attempt to investigate Clinton's activities.
All the more reason, some Democrats contend, for Clinton to be challenged in a primary. Just not too seriously, said Jason Boxt, a Democratic strategist for the Glover Park Group.
Boxt argued that Clinton would benefit from a "civilized but a critical debate" in the primaries, one that would not leave her bruised, as Mitt Romney was by his party's contest in 2012.
"I don't know that it's in our best interest to find somebody who has a legitimate chance of beating her," Boxt, said. "Yes, Democrats should be looking for other alternatives. Not as a Plan B, though obviously there is that. But quite honestly it just makes the entire conversation better."
Sens. Bernie Sanders and Elizabeth Warren gave sit-down interviews to BuzzFeed and Politico respectively this week, a reminder to Democratic operatives and donors that there are other options on the table. But most believe strongly that Warren will not run and know that while Sanders almost certainly will he cannot best Clinton for the nomination. (Sanders' staff declined to comment for this story, and Warren's team did not respond to a request for comment).
"The primary is the regular season. You work out the kinks in terms of your operation, and then you get ready for the playoffs, which is the general election," South Carolina Democratic Party chairman Jaime Harrison said.
The playoffs may still be a ways off for Clinton and other 2016 contenders but, clearly, training camp has already started.