Democrats Fear Netanyahu Boycott Deepens Internal Divide
Some see a GOP strategy to drive a "wedge" between them and Israel. And they fear it's working.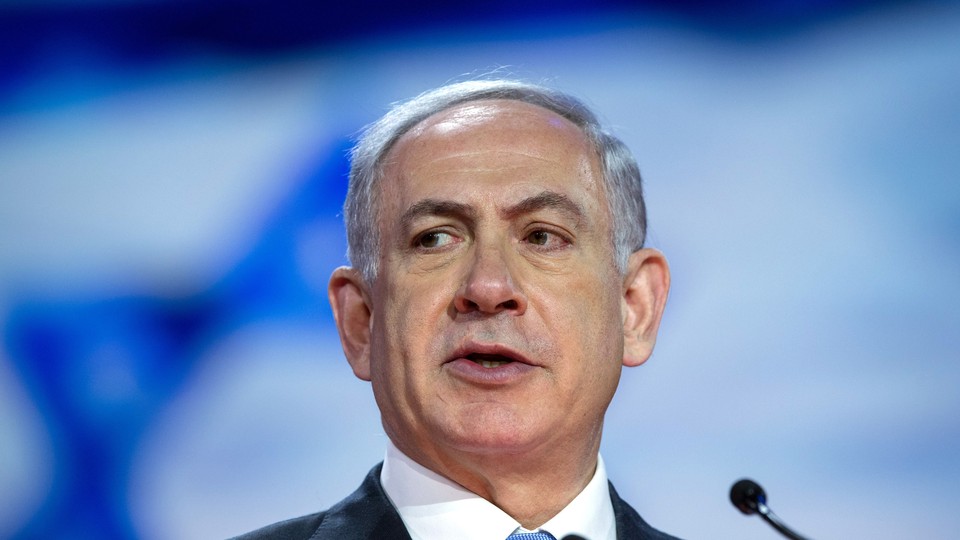 The Democrats who plan to skip Israeli Prime Minister Benjamin Netanyahu's speech to a joint meeting of Congress on Tuesday morning say their absence has nothing to do with their regard for Israel. But the furor surrounding the politically polarized address has many in the party wondering whether damage has already been done.
"The speaker's goal is to politicize Israel and to send out the word loud and clear that Democrats distrust Israel and Democrats aren't pro-Israel," said Rep. Brad Sherman, a Jewish Democrat who is attending the speech. "Boehner has successfully driven a wedge to at least some degree between the Democratic party and Israel."
Both parties have lashed out in the months since House Speaker John Boehner invited Netanyahu to the Capitol. Democrats are incensed that Boehner extended the invitation without consulting the White House, for a speech they believe is sure to undermine President Obama's negotiations with Iran and instead push for sanctions. But Republicans have returned fire, pointing to the dozens of Democrats boycotting the speech as unwilling to hear the message of one of the country's closest allies.
Most Democrats, Sherman included, have gone to great lengths to reserve their criticism for Boehner, citing his breach of protocol and not Netanyahu's acceptance of it as the reason for their frustration—especially since many Democrats believe Boehner and his fellow Republicans have the broader domestic political goal of painting Democrats as the party that's less supportive of Israel.
"It's unfortunate that it became partisan," said Rep. John Yarmuth, a Jewish member who won't be in attendance. "The invitation was partisan. If you want to say who politicized it first, Speaker Boehner did. "¦ I don't blame [Netanyahu] for accepting the invitation. Why not? If it serves his political need, why wouldn't you accept it?"
Complicating matters for Democrats is their division over the main topic of Netanyahu's speech: Iran's nuclear program. Some support Obama's effort to strike a deal with Iran and are counseling patience, while others fear any such agreement could well be a bad one and want to impose harsher sanctions on the regime.
Netanyahu himself told the American Israel Public Afairs Committee on Monday that he meant no "disrespect" to Obama. "My speech is also not intended to inject Israel into the American partisan debate," he said.
Regardless of who's to blame, the days leading up to the speech have been focused more on the partisan warfare preceding it than its substance. "We have to make sure that the seminal importance of the Iran nuclear issue isn't obscured by the speaker's gambit in inviting him the way that he did," said Rep. Adam Schiff. The Jewish Democrat, a leading voice within his caucus on foreign policy issues, also will be attending the speech.
"The sideshow has become the main show," added Rep. Alan Lowenthal, who said his constituents have been divided over whether or not he should attend. "If I look at all the emails I received and the messages, it's very difficult in my community. "¦ It's quite emotionally charged." Lowenthal will be attending the speech.
The debate has gotten so heated that some members are finding themselves inundated with vitriol on social media. "Evangelical Christians have accused me of being anti-semitic or against the Jews," said Rep. Steve Cohen, who is Jewish and is planning to skip the speech. "Or that I'm a bad Jew. "¦ It's just wrong."
That partisan battle may serve to undermine the goals of Netanyahu and Boehner, said Sherman, who also favors sanctions. "I can convince Democrats to be tough and to insist on strong sanctions unless we get a good deal," he said. "[But] if it's personalized, if it's a popularity contest between Netanyahu and Obama, Netanyahu wins every time—but not by enough to override a veto. "¦ Why in the hell am I bothering to talk to my colleagues about centrifuges if it's all about personality?"
To some, Boehner's invitation was an attempt to claim the pro-Israel mantle for Republicans. "It's more our frustration with the speaker," Lowenthal said. "There's an attempt to drive two groups that have different points of view but are both pro-Israel. "¦ Whether people are going or not going, they're still pro-Israel."
And not all Democrats are convinced that Boehner's messaging is working. "There are a great many people in the pro-Israel community on both sides of the aisle who are both perplexed and gravely concerned about what the speaker has done," Schiff said.
Even the members who are skipping are finding some reassurance amid the political blowback. "I ran into my rabbis last night," Yarmuth said, "and they blessed my position."