Conservative Group on Earth Hour—Keep Your Lights On and Get Hype About Bitcoin
Also acceptable: Talk about guitars and plug private finance for college.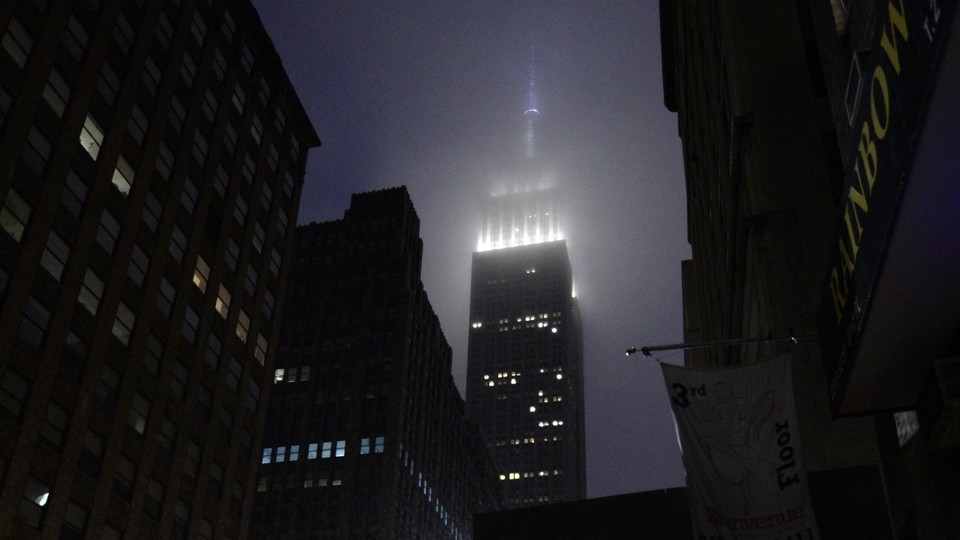 This Saturday, more than 7,000 cities will switch off the lights for an hour, allowing darkness to cover landmarks from the Christ the Redeemer statue in Rio de Janeiro to the U.N. Building in New York. The annual Earth Hour is a symbolic gesture meant to draw attention to climate change.
Or, from the perspective of the libertarian Competitive Enterprise Institute, "an event where participants symbolically renounce the environmental impacts of modern technology."
For the past few years, CEI has jabbed at Earth Hour by marking "Human Achievement Hour," which the group says is meant to look to "technology and innovation" rather than "looking to the 'dark ages.'" CEI says it views "reliable electricity as one human achievement people can celebrate by keeping their lights on for one hour."
How to celebrate? CEI's website suggests some energy-rich activities like talking on the phone, watching television news, listening to music, and taking a shower. Writers from the think tank have also been plugging some of their favorite human achievements this week, like Bitcoin, private financing for college, and guitars.
Last year, a bulk of the Twitter action for the conservative event's official hashtag—#HAH2014—were variations on people bragging about keeping on their lights, garbage disposals, and other electronics. But some officials got in on it: Sen. Ted Cruz used it to hawk a package of his own energy bills reducing federal regulation of fracking and approving the Keystone XL pipeline. And Republican Rep. Marsha Blackburn urged followers to "keep on the lights on for human achievement."
CEI says their stunt is meant to promote "the idea that we should be looking to technology and innovation to help solve environmental problems," but even there, they find little common ground with the environmental movement. The group has come out strongly against tax incentives for renewable technology that many greens say are necessary to build a clean-energy market. The group instead promotes free-market principles and has also worked on climate-skeptic campaigns.
Earth Hour organizers say this year's event, coming as countries work on climate pledges ahead of a U.N. summit in Paris at the end of the year, will be the largest since it began in in 2007. According to the World Wildlife Fund, which created the event, 172 countries and territories will participate this year, going dark at 8:30 p.m. in each time zone.