Chris Van Hollen Will Run for Mikulski's Maryland Senate Seat
The House member is the first to throw his hat in the ring for the safe Democratic seat.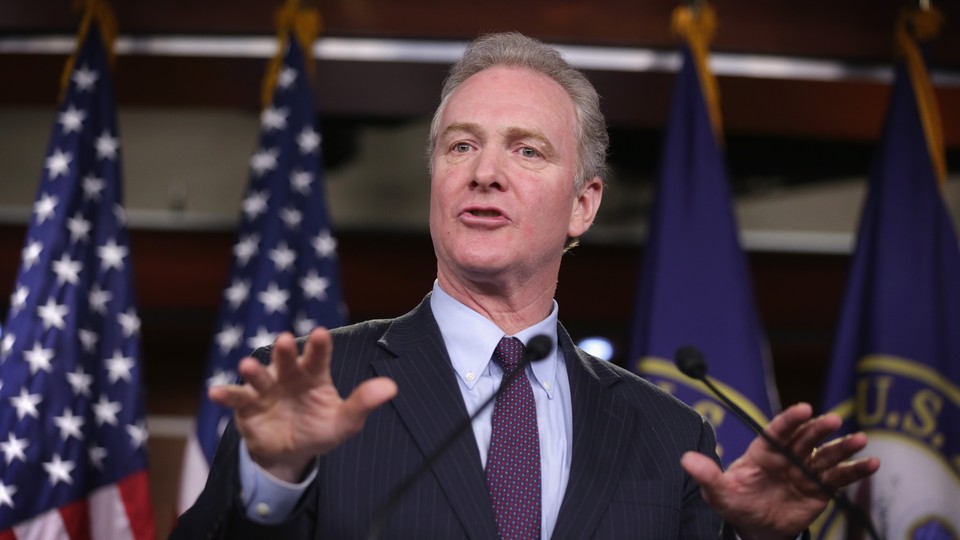 Just days after longtime Sen. Barbara Mikulski announced she would not run again for her Senate seat, Rep. Chris Van Hollen of Maryland announced Wednesday that he would join the race.
Van Hollen, who has represented Maryland in the House for seven terms, emailed supporters that he would run for the seat, according to The Washington Post.
"I am very grateful to the citizens of Maryland's 8th Congressional District for the opportunity to represent them," the email said. "I am very much looking forward to the upcoming campaign and a healthy exchange of ideas."
His run promises to shake up House Democrats' plan for leadership succession. Democratic insiders told National Journal that Van Hollen had been seen as "either the preferred successor to House Minority Leader Nancy Pelosi or, at minimum, a member of the top tier of the Democratic bench."
Former Maryland Gov. Martin O'Malley, who was seen as a possible front-runner for Mikulski's seat, said in a statement Tuesday that while he's "hopeful and confident that very capable public servants with a desire to serve in the Senate will step up as candidates for this important office," he "will not be one of them." O'Malley has been eyeing a run at the White House.
As for other possible contenders, Will McDonald, a spokesman for Maryland Rep. John Delaney, told National Journal that Van Hollen's announcement "does not impact" Delaney's decision. "He is still very closely considering running for Senate," he said.
This story has been updated with comments from Rep. Delaney's office.