Birth of a Tax Loophole
President Obama wanted to scale back tax-advantaged college savings accounts. Now, an opportunistic Congress may force him to expand them.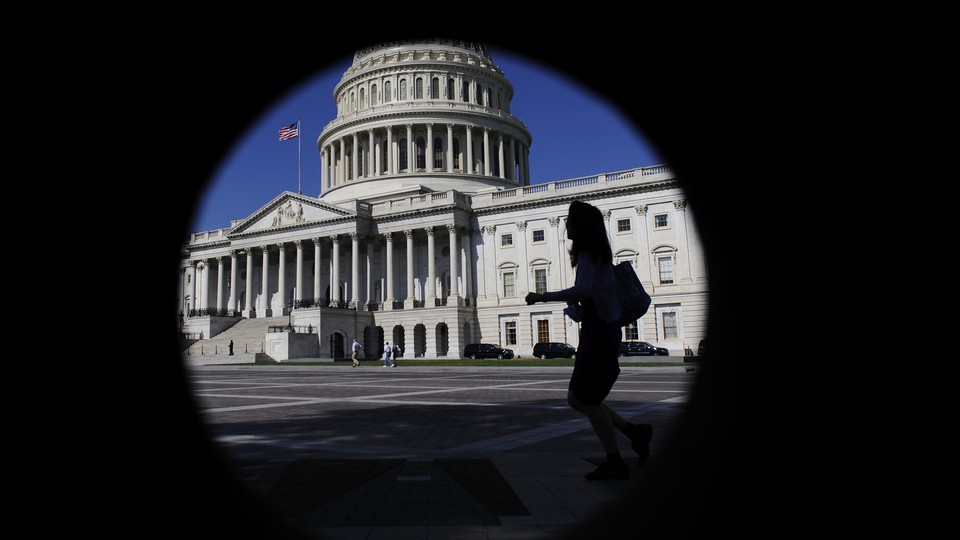 How do you get a long-ignored piece of legislation through a gridlocked Congress? If you're a House Republican, your best bet might be having President Obama take the opposite side of the issue.
That explains the recent journey of the federal college savings account program, commonly known as the 529 plan, which began the year targeted by the Obama administration for curtailment and now might wind up being expanded by Congress instead. It's a story of how things get done in Washington, and how sometimes, Congress can be dysfunctional even when it's functioning.
It all began in January with an idea that was going nowhere: Obama, as a small part of an effort to pay for his plan to make two years of community college free for anyone, proposed raising taxes on 529 accounts, which millions of Americans use as a tax-advantaged way to save to send their kids to college. The administration argued that the accounts disproportionately benefit wealthier families and wanted to replace that tax break with others targeted toward lower-income people more in need of help. Advocates of the program countered that while most of the tax savings goes to wealthier families who get the biggest deductions, plenty of middle-income people take advantage of the accounts as well.
Like the rest of Obama's budget, the community college proposal was never going to make it through the Republican Congress. Still, the backlash arrived immediately. Republicans pounced on the 529 proposal as an attack on the middle class, while congressional Democrats who had, along with the president, long supported the savings program called the White House to complain. Before Obama even delivered his State of the Union or formally submitted his budget, the administration had abandoned the idea.
Meanwhile, House Republicans sensed an opening. Representative Lynn Jenkins, a member of the leadership team and a certified accountant, had for years been trying to expand the college savings accounts in various ways. Along with Democrat Ron Kind of Wisconsin, she had introduced bills in each of the previous two congressional sessions, but neither of them had received so much as a committee hearing. (She hadn't yet re-submitted the legislation when Obama made his proposal in mid-January because she was waiting for 528 other bills to be introduced in the House first; that way, she explained, hers would have the easy-to-remember bill number, HR529, as it had twice before.)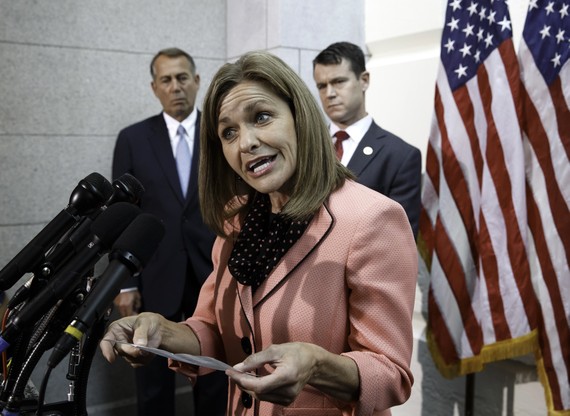 The most recent version of Jenkins's proposal had called for allowing employers to match their workers' contribution to a college savings account. But that idea had encountered resistance, and she jettisoned it in favor of another proposal she had offered in previous years: allowing people to use 529 accounts to pay not just for tuition and other required expenses, but for computers, software, and Internet access for students as well. Jenkins formally introduced the new bill just as Obama was scrapping his proposal to tax the 529 plans. Industry advocates for expanding the accounts, together with their Washington-based lobbying firm, mobilized their members to call lawmakers in both parties in support of the Jenkins proposal. "It just got legs," explained Betty Lochner, chairwoman of the College Savings Plans Network, a consortium of state plan administrators. (The bill also reduces paperwork requirements for administrators and allows people to reinvest funds if their student withdraws from college and wants to return.)
Almost immediately, Speaker John Boehner announced that the House would vote on the legislation within a month. Asked about the revival, almost overnight, of legislation that had been dormant for years, Jenkins told me that it was "the perfect opportunity to go ahead and advance the cause." When the bill came to the floor in late February, it passed in overwhelming fashion, 401-20. Identical legislation in the Senate has the support of Majority Leader Mitch McConnell as well as a top Democrat, Charles Schumer of New York. The White House said it wouldn't oppose the proposal, but Obama might not have a choice: The margin in the House suggests Congress could easily override his veto.
For critics of the 529 program who supported the Obama proposal to scale it back, the last two months have been both dizzying and demoralizing. "It's now a third-rail issue," said Susan Dynarski, a professor of education and economics at the University of Michigan. "You're not going to see anyone propose to change [the accounts] for a long time." Dynarski argues that the 529 program is poorly structured to expand access to higher education, because the families that benefit already send their kids to college at high rates compared to those who earn less. According to IRS data cited by the Wall Street Journal, about 70 percent of the tax benefits go to households with annual incomes above $200,000. If the goal is to help more people go to college, Dynarski said, "this is about as backwards as it gets."
The proposal now before Congress would exacerbate the problem by providing "a shelter for high-end consumption," she said. For wealthier families, "your latest MacBook Air gets bought at a tax break under this scenario." While Dynarski said she would scrap the entire program in favor of more progressive tax policies, she said Congress could start by creating an income cap to more narrowly target it to the middle and working class.
Part of the debate over the 529 program centers on the loose definition of what constitutes "middle class" in the U.S. today, as well as the skyrocketing cost of college tuition. Even for a household earning $150,000-$200,000 a year, tens of thousands of dollars to send a single child, without financial aid, to a four-year college remains a steep price. "Every family deserves to have the opportunity to save for college," Lochner said. "Even if you're wealthy, college is an expensive cost."
Lochner and Jenkins disputed the argument that the benefits of the 529 program go disproportionately to the wealthy. The average amount in each account, they said, was about $20,000, which is barely enough to pay for a single year of tuition at many universities. "Wealthy people don't need to go to a 529 plan to save for their kids' education, they just write a check," Jenkins said.
On the other hand, a family without enough saved up in a 529 plan to cover tuition won't derive much additional benefit from the new provision allowing them to use the plans to buy computers. It's families that have already put away enough money to cover tuition and buy textbooks that can best leverage the new loophole, using it to shield more spending. If the law passes, they will be able to purchase computers, software, and accessories for their children with tax-advantaged dollars.
There are no restrictions in Jenkins's proposal on the type of computer, or software, that can be purchased with money from the tax-advantaged accounts. None are needed, they said. "I don't think there was anybody really feeling like we needed to police that, just like we don't police what books they're buying," Lochner said.
The proposal is not exactly a deficit-buster—it costs just $51 million over 10 years. And in a divided Congress that can barely keep the government open, a bill picked out of the legislative dustbin may become one of the few GOP proposals to make it into law this year. Perversely, Jenkins and her allies have the Obama administration to thank for that.