Arctic Sea Ice Hits All-Time Winter Low
New data show how climate change is rapidly-changing the polar region.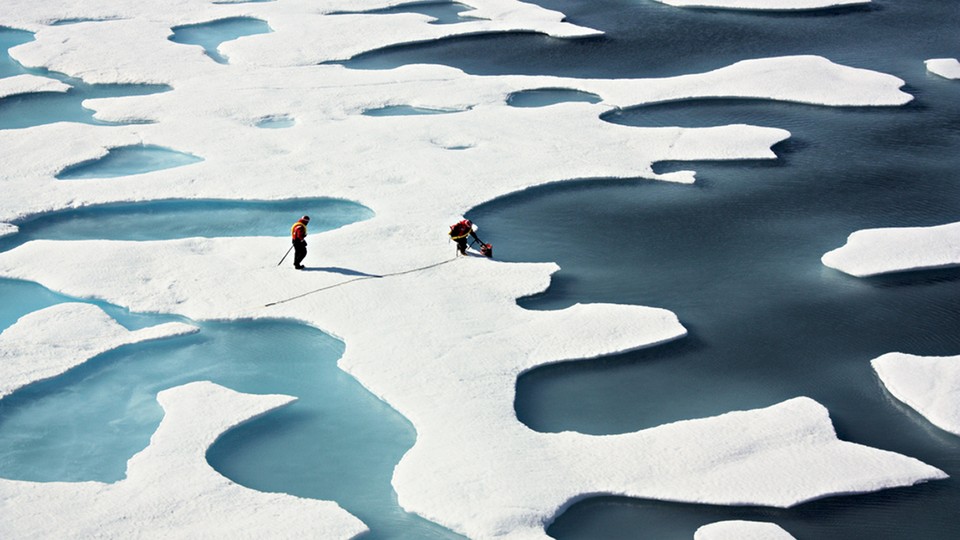 Arctic sea ice has reached its lowest-ever wintertime level, a fresh indication that rapidly rising global temperatures are significantly impacting the polar region.
The National Snow and Ice Data Center announced Thursday that this year's Arctic ice cover hit a peak of 5.61 million square miles at the end of February, an alltime winter low since records began in 1979.
Arctic sea ice expands and shrinks on a seasonal basis. Polar ice is typically at its thickest and most expansive in the winter before significant amounts of the Arctic's ice sheets melt away during the spring.
That trend is to be expected, scientists say. But what is not typical is how thin Arctic ice has become in recent years during the winter.
Temperatures are rising twice as fast in the polar region than the rest of the planet due to climate change, and scientists predict that within decades Arctic ice could completely disappear.
The latest data show that the Arctic's winter ice is at its lowest level, beating out the previous low of 5.65 million square miles in 2011.
As the Arctic melts, maritime experts, lawmakers, and federal officials caution that the U.S. lacks critical infrastructure and investment needed to respond to spills and other accidents in the polar region.