After Schock Scandal, House Will Review Expense Rules
The House Administration Committee will study the way members are allowed to use their office budgets.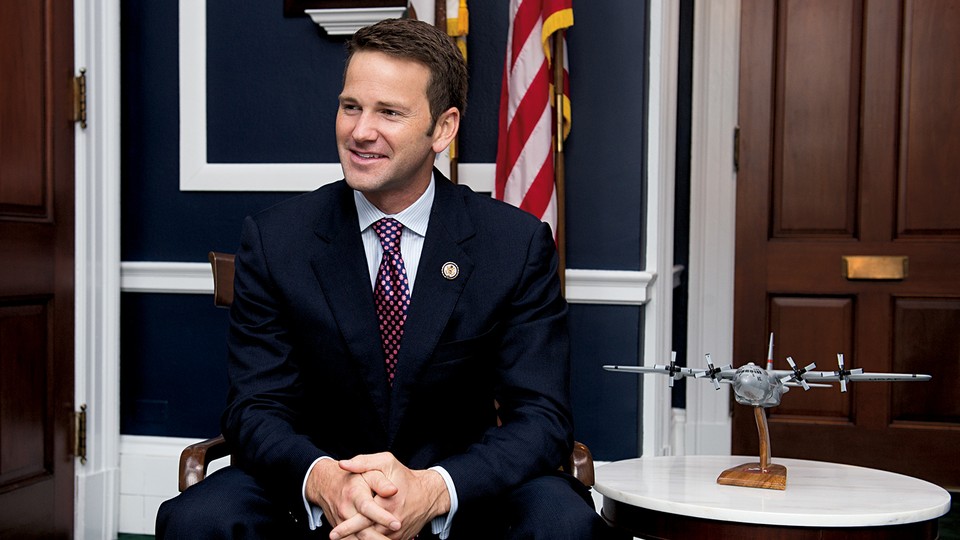 The House Administration Committee said Friday it will review its rules governing members' official expenses, just days after Rep. Aaron Schock resigned amid a wave of allegations about the Illinois Republican's travel and use of office funds.
The committee announced it would evaluate and review the chamber's standards and procedures in an effort to clarify both. The bipartisan examination—led by Reps. Rodney Davis and Zoe Lofgren—includes exploring ways to strengthen the regulations over members' official expenses as well as creating additional opportunities to educate members on how to comply with these rules.
"Each member of this House takes an oath of office and promises to be the caretaker and champion for their congressional seat. This is an immense and sacred responsibility that should be considered in a bipartisan way, and it will be," said Rep. Candice Miller, the Administration Committee's chairwoman. "The biggest room in the world is the room for improvement—and our group of members is committed to finding solutions."
Though the committee didn't mention Schock, the Friday announcement comes a little more than a week after Schock's resignation, effective March 31. For the Illinois Republican, the downfall started with a February Washington Post report detailing Schock's Downton Abbey-themed office, which a decorator (at least initially) designed for free. It spiraled when Politico reported that Schock had allegedly employed a personal photographer, chartered private planes and had stays in five-star resorts. And afterward, National Journal reported Schock brought a nonstaffer on an official trip to India, which an outside group paid for and the lawmaker failed to disclose.
Now, the committee will conduct its review to ensure the rules make sense and members understand them.
"We have a great responsibility as members of Congress to be good stewards of taxpayers' dollars," Davis, an Illinois Republican, said, "and I look forward to working with my colleagues to make understanding and complying with House rules and regulations as seamless as possible."