Aaron Schock Compares His Ethics Scandal to Abraham Lincoln's 'Defeats'
The Illinois lawmaker delivered a farewell floor speech on Thursday.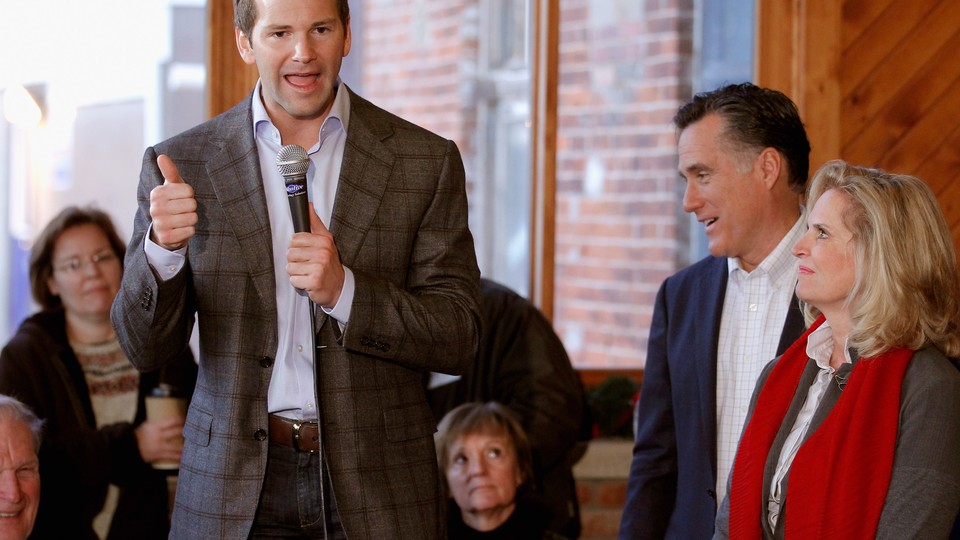 Rep. Aaron Schock gave what appeared to be his last House floor speech Thursday, describing his "sadness" over recent events in his political career and offering a comparison between himself and another famous Illinois Republican—Abraham Lincoln.
"Few faced as many defeats in his personal business and public life as he did," Schock said. "His continual perseverance in the face of these trials—never giving up—is something all of us Americans should be inspired by, especially when going through a valley in life."
That valley is growing deeper by the day for Schock, who announced his resignation earlier this month in the midst of an ethics investigation into his use of campaign and taxpayer funds to pay for private air travel, concert tickets, and the redecorating of his office.
The allusion to Lincoln—whose district when the president was a one-term congressman is now part of Schock's district—might not be that far off-base, at least when it comes to spending. One of Schock's alleged offenses is that he may have overbilled taxpayers for gas mileage for two Chevy Tahoes he used. According to a recent report in ProPublica, Lincoln's travel expenses got him into some trouble as well: As a congressman, the 16th president was given a lot more money than he needed for traveling expenses to and from Washington—the equivalent of about $18,700 in today's dollars.
Schock's resignation, which is effective March 31, came after six weeks of news report after report chronicling his "lavish" lifestyle. Schock had called the constant chatter a "great distraction" to his service to Illinois' 18th district.
"I know that this is not the end of a story, but rather the beginning of a new chapter," Schock said Thursday.
His remarks drew a smattering of applause from the crowd assembled in the chamber, as he yielded his time.
"May God continue to bless this awesome institution and the important role that it plays for America and the rest of the world," Schock said.
This story has been updated with more information about Abraham Lincoln.