With Next Step Uncertain, Senate Approves Bill to Avoid DHS Shutdown
The House is working on an alternate three-week funding measure, and time is running out.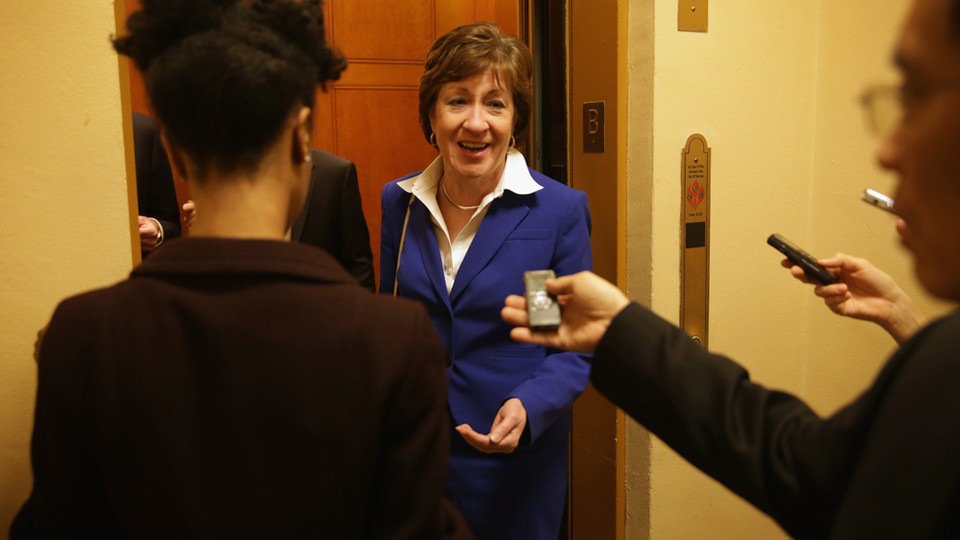 Capping off weeks of turmoil, the Senate on Friday passed legislation to fund the Department of Homeland Security through October, just hours before a scheduled shutdown and with the House pursuing a totally different path.
The chamber voted 68-31 to approve the measure, with dissenters including Sens. Marco Rubio, James Inhofe, Ted Cruz and Jeff Sessions. But members are not out of the woods yet: the House remains highly skeptical of the Senate bill and is expected to send over a three-week continuing resolution to buy Republicans more time to negotiate among themselves before returning legislation to the upper chamber.
House GOP leaders spent Friday morning working to gather support for the three-week bill from skeptics in their own conference, particularly conservatives who don't want to let the Senate off the hook. House Democratic leaders made clear they would not provide Republicans with any help in their vote-gathering effort.
Senate passage has been all but assured since Senate Majority Leader Mitch McConnell offered Democrats a clean funding bill earlier this week, stripping out controversial amendments defunding President Obama's executive action. McConnell took one of those provisions, defunding solely Obama's action at the end of 2014, and put it into a separate bill sponsored by Sen. Susan Collins.
Republicans attempted to move forward with the Collins bill after passing the DHS measure, but Senate Democrats rejected the move. McConnell needed 60 votes to begin work on the Collins bill, but the measure failed in a 57 to 42 vote. Four Democrats supported the amendment: Sens. Joe Manchin, Joe Donnelly, Heidi Heitkamp and Claire McCaskill.
Republicans are expected to bring up the Collins bill again next week. Democrats say they are willing to debate the immigration issue, but not until a clean DHS funding bill is on Obama's desk, which could take weeks.
That's not good enough for House Republicans, many of whom insist that the DHS deadline provides their best, and perhaps only, leverage to get Democrats to reject Obama's executive actions.
They were joined in those efforts by a handful of Senate Republicans who opposed the Senate's two-pronged approach. But given McConnell's commitment to move forward with or without them, conservatives eventually caved, allowing the bill to move forward in the Senate before DHS shuts down at midnight tonight.
The House -- if it can overcome its own internal GOP divisions -- is expected to send over the three-week CR sometime later Friday, which is expected to pass the Senate, putting off the threat of a shutdown until March 19.
This story has been updated.
CORRECTION: The original version of this article incorrectly described the first vote on the DHS funding bill. It was a cloture vote.
---
Rachel Roubein contributed to this article