Why Millennials Should Start Super PACs, According to One Jeb Bush-Loving Millennial
His newly formed Millennials for Jeb PAC is trying to make Bush "go viral."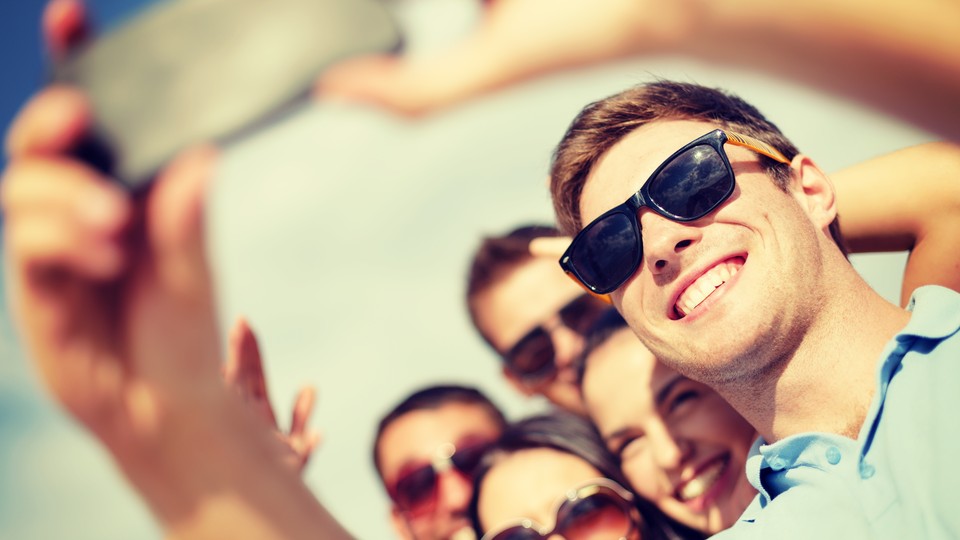 Lucas Agnew wants his generation to hold more sway in politics. So he did what any college kid would do: He started a super PAC.
Last month, the college senior, who is majoring in government and legal studies, filed paperwork with the Federal Election Commission to start Millennials for Jeb, a new super PAC geared toward the 18-to-32-year-old set. He'd been chatting with his brother about how to get his generation more involved in the upcoming election, and specifically in voting for Jeb Bush, the former Florida governor and unannounced presidential candidate.
That's when Agnew came up with the idea of starting a super PAC focused solely on millennials. Launched Tuesday, the PAC's polished website boasts an easy mailing list sign-up and contribution page. Between classes at Southern California's Claremont McKenna College, Agnew told National Journal that he thinks the political organizations—more often used by players fully entrenched in the political world—"present a unique, unexplored area of political activism" for his generation.
"A lot of people think that it's just a tool for the wealthiest donors, Washington insiders, but they're relatively easy to start," he said. "We think it could be the new frontier of political activism. That sounds crazy to say, but if anyone can start one, why not? Why not create your own platform with a super PAC and try to reach people?"
Just because something is easy to do, though, doesn't mean it's worth doing, or that it's a sure way to successfully move anyone politically—let alone millennials, who can have confusingly paradoxical views. But if nothing else, Agnew is already proving that a PAC can draw attention, even if his work is so far being largely assessed as a novelty.
A Washington state native who interned on the Hill and worked on Republican Rob McKenna's gubernatorial campaign, Agnew tends to use the royal "we," though he's so far the only person on the PAC's team. He plans to change that by establishing branches of Millennials for Jeb on college campuses around the country, and building a network of pro-Jeb millennials who can make the PAC's social-media blitzes "go viral."
As for marketing his chosen candidate, Agnew's already got the swag down pat. His site, which he said was "relatively easy" to launch with web-hosting platform Weebly, hawks Jeb-branded T-shirts, stickers, and—perhaps most geared to millennials—a Jeb-emblazoned flask for $35.
The organization's goals, though, are somewhat foggier. Millennials for Jeb balances a dual, seemingly at-odds mission of promoting the former Florida governor's latent presidential campaign and pushing Agnew's generation to get involved in politics, "whoever they vote for."
"The idea was to engage millennials, bring millennials in, and gather support behind who we think a candidate that supports our views, one, in supporting Jeb, and also engaging millennials, bringing them into the debate on 2016 and letting them decide for themselves who they want to support," Agnew said.
But Bush is Agnew's candidate, and he hopes his peers vote for him. Rattling off vague talking points, Agnew cites Bush's stances on immigration and Common Core, and his "proven" record on job growth as appealing to himself—and, he hopes, his peers.
Bush's experience as governor also gave him "a lot of leadership experience that members of Congress and past administration officials just simply cannot have," Agnew says, also noting Bush's moderate appeal. "He's just not going to pander to any base with political rhetoric. He's going to say, these are the positions that I believe in and if you don't support them, that's fine, you don't necessarily have to vote for me, that's your decision, but I'm not going to change who I am to win the election. And I really respect that."
Agnew plans to "create pro-Jeb content that we hope can go viral" on various social media platforms—Snapchat, Twitter, Facebook, Instagram—that will reach millennials in their natural habitats. He's not interested in radio or TV ads, the bread and butter of traditional super PACs, "as they do not cater to the millennial generation," his website says.
But he's also pledged to set aside 15 percent of all donations to go toward voter-registration efforts that "won't put any pressure" on millennials to vote for a specific candidate.
"All that matters is that they voted, that they were involved, that they had a say in 2016," Agnew said.
He hopes that his foray into the super PAC realm inspires other millennials to follow his lead. Whether his peers will be inclined to organize in that way, though, remains to be seen. After all, millennials don't need to file PAC paperwork with the Federal Election Commission to tweet support for a candidate. But, if nothing else, Agnew, who has been interviewed by The Washington Post and Mic and has generally incited a flurry of Beltway media attention, proves that even if his strategy isn't completely logical, it makes waves in the political sphere. And in politics, that's often the key to power.