Welcome to CPAC for Hipsters
LincolnLabs, which is kicking off a two-day conference Wednesday, is branding itself as a free-market advocate for the tech sector. Will Washington listen?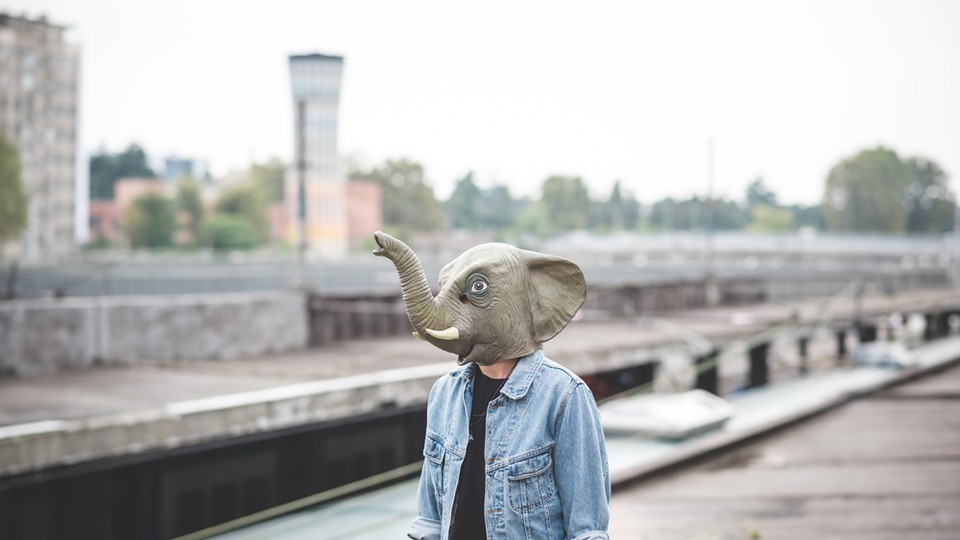 LincolnLabs is a group looking to inhabit the intersection of tech policy and free-market economics. Its mission? To "advance liberty in the public square with the use of technology." While that mission may sound wildly amorphous, it's a message that will resonate with politicians—particularly Republicans—looking for that new hotness and trying to broaden their paths to electoral success.
This week, the group will host a two-day conference in Washington, Reboot Congress, highlighted by speeches from three likely presidential candidates. The conference will take place two weeks before the Conservative Political Action Conference, an annual gathering of conservative politicians and activists alike. If CPAC is like Burning Man for former College Republicans—a Venn diagram with Grover Norquist at its center—then Reboot Congress is like CPAC for hipsters. Or at least Republican hipsters.
LincolnLabs was launched in 2013 by three young former Republican operatives. One of the group's founders, Garrett Johnson, worked for Jeb Bush, who is now dealing with his own tech-related quandary. While the group is bipartisan (Democratic Rep. Jared Polis joins several Republicans in speaking at the conference), its work is an exemplar of the modern Republican Party, which is becoming more tech-focused, as exhibited by its love for ride-sharing services like Uber. That love is reflected in the list of speakers at Reboot, which includes top lobbyists from Uber, Lyft, and Facebook.
Despite this being LincolnLabs' first Washington event, the Reboot conference has attracted some big-name speakers, including two members of House GOP leadership—Majority Leader Kevin McCarthy and Rep. Cathy McMorris Rodgers—and three potential Republican presidential candidates: Sen. Ted Cruz, Carly Fiorina, and Sen. Rand Paul, who spoke at the group's first Reboot conference in San Francisco last July.
Reboot's purpose this week will be to seize upon the new Congress and help address Washington's inability to (in the group's words) "Get S*#t Done."
"That's ultimately what every American wants out of their government, is to get sh-t done; to solve problems, to put forward solutions and to figure out areas of politics of compromise," Johnson told National Journal. "That doesn't compromise your convictions, but that takes a logical, rational approach to problem-solving. I think that's what every community wants, and that's what the technology community wants."
And, much like many Silicon Valley peers, LincolnLabs' solution is devastatingly earnest. The Reboot conference will include "'Office Hours,' in which developers, designers, and other technology experts will be matched with congressional staffers, think tank digital strategists, and campaign operatives to whiteboard solutions in person, and encourage communication between Washington, D.C. and technology hubs around the nation," according to the group's website.
In terms of sheer performance stats, Sen. Orrin Hatch, who will speak at the Reboot conference about inefficiencies in government, represents the conference's tagline well. Hatch has seen more laws he's supported signed into law than any other sitting senator. And, despite being the Senate's third-oldest member, he's the chairman of the Senate Republican High-Tech Task Force.
Bridging the gap from politics to tech is becoming increasingly trendy for Democrats and Republicans. David Plouffe, who managed Barack Obama's tech-savvy 2008 campaign, is now an executive at Uber. The conservative Chamber of Commerce recently opened an office in Silicon Valley, as did Paul, who will be hosting a Reboot "fireside chat" about how tech can make government better.
On Thursday, Cruz will give a speech on the "peer-to-peer economy," encouraging entrepreneurship at the personal level. "It's really the de-professionalization of industry," Johnson said. "It's the Airbnbs of the world. It's the Ubers of the world, the Lyfts of the world, and many other companies that are now experimenting with this new model."
But whether the model that works in Palo Alto will work in Washington is yet to be seen.