Tennessee Congressman Stands By Tweet-Shaming Rudy Giuliani for Saying Obama Doesn't Love America
Rep. Steve Cohen sees racial undertones in Rudy Giuliani's comments about the president's patriotism.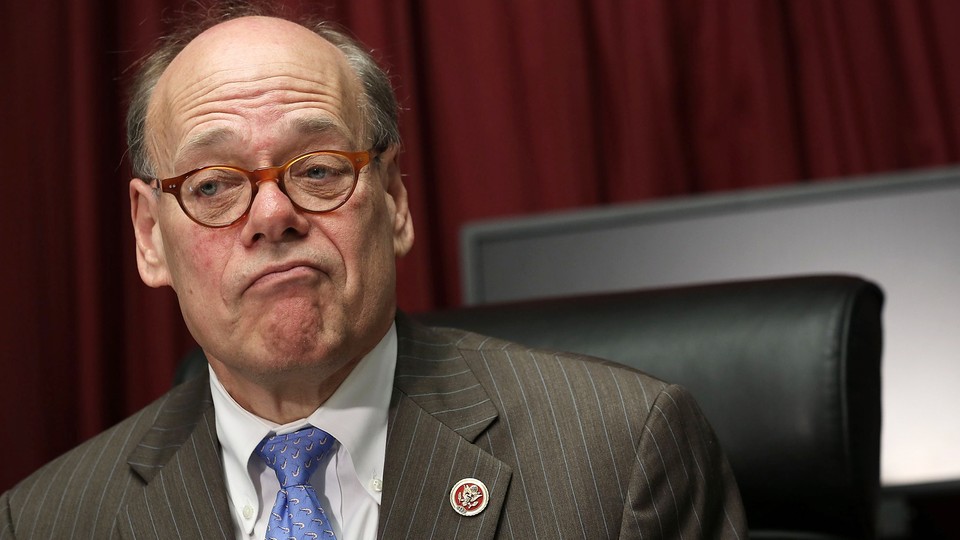 Rep. Steve Cohen didn't back down Friday over a tweet in which he called out Rudy Giuliani for even questioning President Obama's love of America.
"[Giuliani] was throwing red meat to the crowd, and he is a butcher," Cohen told National Journal in a phone interview. The former Republican New York mayor had said during a fundraiser Wednesday, according to Politico, that Obama "wasn't brought up the way you were brought up, and I was brought up, through love of this country."
In a fiery tweet Friday afternoon, the Tennessee Democrat said, "Rudy Giuliani questioned how much, or even if, President Obama loves America. Maybe he thinks he loves it â…— as much as Giuliani & his pals." The tweet, an apparent allusion to the Three-Fifths Compromise of 1787, which counted black people as just three-fifths of white people when determining the number of representatives for Congress for each state, sparked attention on social media.
"I have gotten quite a bit of support from folks, but I have gotten a whole lot of flack," Cohen said. "I anticipate that. I get flack from the right wing, conservative tea party, quote-un-quote 'constitutional conservatives' ... Breitbart, gun-loving, blah, blah, blah crowd."
Cohen says he is fed up with people even doubting Obama's patriotism.
"He is the commander in chief, he defends our country, he loves our country. It is not even an issue," Cohen says. "It is just absurd."
But conservatives weren't the only ones calling out Cohen. The Washington Post also took him to task for his tweet, arguing it was a "very good demonstration of how not to elevate the political debate with Rudy Giuliani."
Cohen says that he has a good sense of what his constituents feel about the conversations on race that have surrounded the country's first African-American president. Cohen is considered a rarity in Congress, according to National Journal's political almanac, for being "one of the few white members representing a majority-minority district."
"I am happy to respond for him. I like my president," Cohen says. "I support my president, and I am going to support him in Congress, and I am going to support him on Twitter, and I am going to support him in the 9th District."
Cohen says he did not think his tweet was racist. He says he is responding to comments that were highly offensive.
"There have been racist undertones and even overtones," Cohen says of years of rhetoric against the president. "People question his religion, they question his birth, they question his allegiance to the country. He is the president of the United States. They need to get over it."
Regardless, Cohen says that he takes "real delight" in blocking some of the more conservative tweeters who stand up for Giuliani.
"It takes a long time to block them all, but one day I will be Twitter-free of those types of people," Cohen says.